We use affiliate links. If you buy something through the links on this page, we may earn a commission at no cost to you. Learn more.
If you have held off adding a small LED torch to your keyring, after reading
today's review you may be glad that you waited. We all know the benefits of
having an LED torch where it is always easily accessible, but the
Gadget Brando

4in1 Key Ring LED Light Pen adds a few extra perks that may make owning one
even more attractive.
Not only does this keyring light have a great price, it has a list of
features that make it a great gift idea for those that are "hard to buy for".
Let's take a look…
The shaft of the device is composed of metal, which immediately makes it feel
better made than a plastic counterpart. Measuring a diminutive 2.6" long x 0.5"
wide, the light is available in black, blue or red. There is a tiny and tight
pen clip built into the end closest to the key-ring.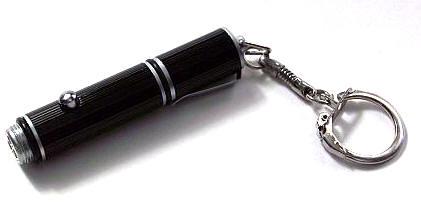 The shaft unscrews for battery insertion or removal; four AG10 disc batteries
are included.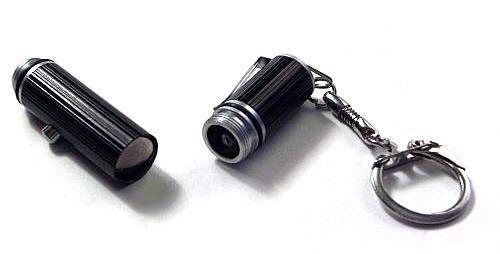 Once installed, the LED torch turns on or off by pressing the silver button
on the side of the shaft. This three-LED light is quite bright and will easily
light a dark path for safe passage. Perhaps the only con I can find to this
light is that the button is easily pressed, and once pressed it must be pressed
again to turn the LEDs off. If this happens in the user's pocket the battery
life will be substantially shortened.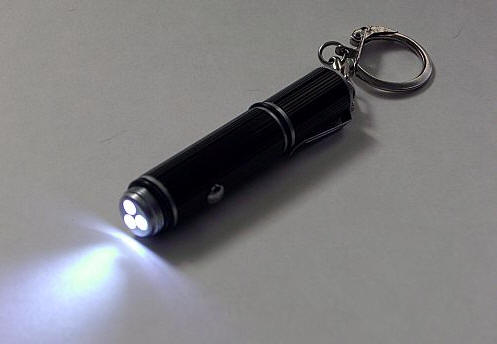 Right above the battery compartment is another section which when unscrewed
reveals a black ballpoint pen. An incredibly short ballpoint reservoir is
inside. It will probably be a pain to get refills, so I would suggest only using
this little pen when necessary.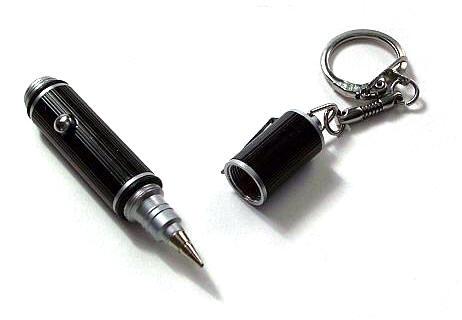 The removed cap can be screwed onto the opposite end to extend the ballpoint
for more comfortable writing.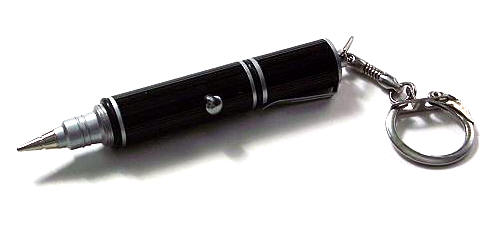 I think it is a little generous to call the pen "4-in-1", as evidently the
pen clip is included in its features. I think it would be safer to say 3in1 –
you have a keyring, a pen & a three LED torch. In any case, if you have been
fumbling around in the dark, this may be the keyring you've been waiting for!
Product Information
Price:
9.0
Manufacturer:
Brando Gadget
Retailer:
Brando Gadget
Requirements:

4 AG10 disc batteries (included)

Pros:

Inexpensive
Built in Pen
Metal shaft
Bright LED flashlight

Cons:

LED button is easy to unintentionally press