We use affiliate links. If you buy something through the links on this page, we may earn a commission at no cost to you. Learn more.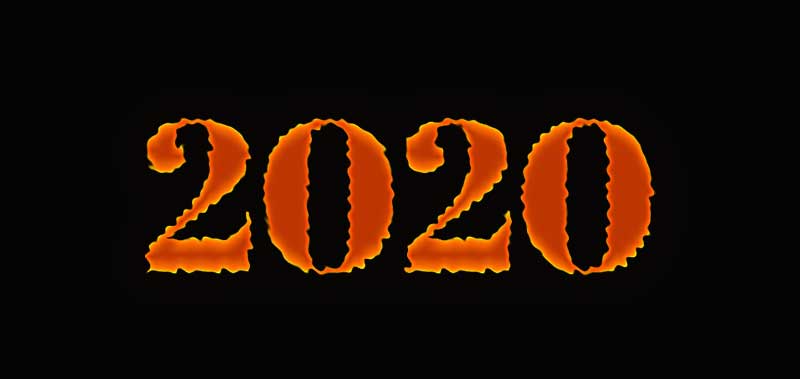 ARTICLE – In just a few hours, 2020 will be done, over, history. Like almost everyone else on the planet, I hope that 2021 is happier, healthier, and calmer. At this time every year, I like to post an article that lists our most popular posts of the last year. It's always fun to look back and see what type of content that our readers were the most interested in. Let's see if there are any surprises this year.
10. Skullcandy Sesh True Wireless Earbuds review
By Matt Sailors
Matt was impressed with this pair of TWS earbuds from both a fit and performance viewpoint.
9. Atech updates their multi-tool pen to add two more tools, including a weird one
By Julie Strietelmeier
Atech updates their multi-tool pen to add two more tools, including a weird one
Our readers love reading about EDC gear and multi-tools and this particular news post was one of the most popular of the year. It was so popular that I ended up reviewing the pen and a bunch of Atech's other EDC gear. Check out that review:
8. Philips PicoPix Max 1080p mobile projector review
By Julian Perry
Julian was excited to review this mobile projector, but his excitement died when he found out that it was a huge let down in features and performance.
7. Pivo Tiny Pod camera mount review
By Julian Perry
As an avid photographer, Julian found this camera accessory to have some great features like tracking and live streaming.
6. 70Mai Dash Cam Pro review
By Howard Sneider
Dash cams are the type of gadget that you don't know you need until it's too late. Howard liked testing this particular dash cam and thought it was an affordable choice.
5.How to group your Chrome tabs on your Android phone
By Kathleen Chapman
With the 5th most popular post of the year, Kathleen hit upon a topic that readers obviously want to know more about. I think we should do more software reviews and articles. What do you all think?
4. MOTILE 14″ Performance Laptop Review
By Mike Dixon
3. X3 Bar home gym review
By Julie Strietelmeier
Being able to workout from home this year became more important than ever due to COVID. This particular workout gear is really heavy duty. I enjoyed reviewing it, but I ultimately gifted it to a friend and went back to using my TotalGym because I like its ability to switch things up on the fly compared to the X3.
Not everyone has the budget for the latest and greatest laptop from Apple, Dell, etc. The Motile review has been popular due to its price and the fact that it doesn't have a lot of bloatware.
2. Ninja Foodi 5-in-1 indoor grill review
By Mike Dixon
I think this quote from Mike says it all:
If my Ninja Foodi Grill were stolen, I would run out and buy another tomorrow.
1. Amazfit T-Rex smartwatch review
By Matt Gregersen
The number one most read review on The Gadgeteer in 2020 is a smartwatch review. I find this to be interesting because this year is the year I started wearing a watch again and that watch happens to be a smartwatch. Not the one reviewed above, but an Apple series 6 watch. 🙂
Do you have a favorite article that we posted in 2020 that was not included in this list? If so, please share it in the comment section below.