We use affiliate links. If you buy something through the links on this page, we may earn a commission at no cost to you. Learn more.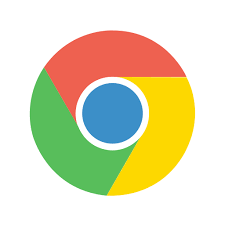 ARTICLE – I have a bad habit of opening a thousand tabs in my Google Chrome browser on my Pixel 2 XL phone. And in doing so, they were always a jumbled mess and when I went to look for a particular tab about some interesting or important information, I inevitably spent some time digging around trying to find it. This process drove me nuts and also motivated me to figure out how to organize my Chrome-tab mess.
What I found is that Google is currently working on two features – one that allows tabs to be organized in a grid and another that allows them to be grouped, but it is experimental and may result in problems – so use at your own risk! Also, note that I am running Android 10 and the latest Google Chrome browser for Android (version 80.0.3987.149).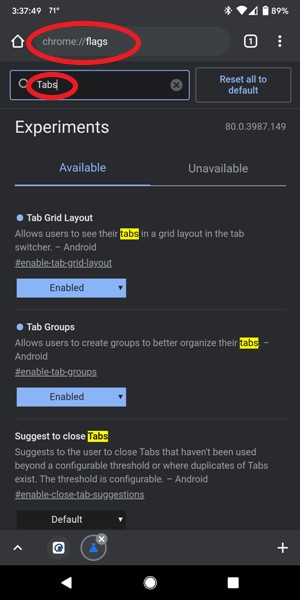 On to the fun stuff! The first thing you want to do is open the Chrome browser on your Android phone. You can open up some tabs now or later, but in one of those tabs, you will type in the address bar (or omnibox) "chrome://flags" and hit enter. Once the experimental features are listed, in the search box, you will type "tabs". Look for the "Tab Grid Layout" feature and select "Enable" from the drop-down box. Next, look for the "Tab Groups" feature and select "Enable" from the drop-down box.
Each time you enable a feature, you will be prompted that, "Your changes will take effect the next time you relaunch Google Chrome", so after making all your changes, you will tap on the Relaunch button. You may have to relaunch Chrome a second time to see the changes take place which is something I had to do.
At this time, if you haven't already opened some tabs, you would do so now.
I opened up three tabs and as you can see, they were now laid out in a grid pattern as shown in the first screenshot above. To group them all together, I long-pressed on one of the tiles and dragged it over another. I then dragged and dropped the last tab over the others. Now all my tabs were grouped together.
To launch a tab in the group, you first have to select the group. After tapping on the group, Chrome then shows a larger view of the group to let you select the tab you want to view (shown in the first screenshot above). If you decide that you want to remove one of the tabs from the group, you would long-press on the tab and drag it down to the "Remove from group" area. This does not close the tab but simply removes it from the group. To close the tab, you would slide it to the left or right side of your phone from this view.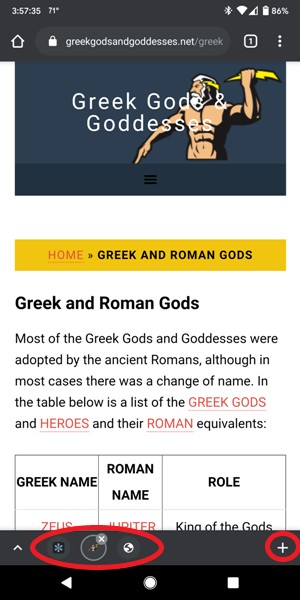 After selecting a tab to view from your group, not only do you see the webpage information on the tab but if you look at the bottom of your screen, you will see icons for each of the other tabs in the group. This is so awesome! You can easily switch from one tab to the next. If you have so many tabs that you run out of space to view all the icons at once, all you have to do is slide the row of icons to the right or left to view the others. And if you wish to close any tabs in the group from this view, all you have to do is tap on the "x" located on the upper-right side of the active tab. Or if you wish to open a new tab in this group, you'll tap on the "+" icon at the bottom of the screen. How awesome is that?!?
There is a way to group tabs together on your computer too, but I had some issues with that and it's not nearly as awesome as it is on my phone (Chrome groups the tabs linearly along the top of the browser and thus is not quite as nice). However, if you are interested in trying it out, please visit How-to Geek.
I've been using these awesome Chrome features (Tab Grid Layout and Tab Groups) on my Pixel 2 XL phone for a couple of weeks or so now and haven't noticed any problems, so unless something happens, I don't ever intend on going back! I really really hope that Google makes these features permanent. I'll go crazy if they get rid of them!