We use affiliate links. If you buy something through the links on this page, we may earn a commission at no cost to you. Learn more.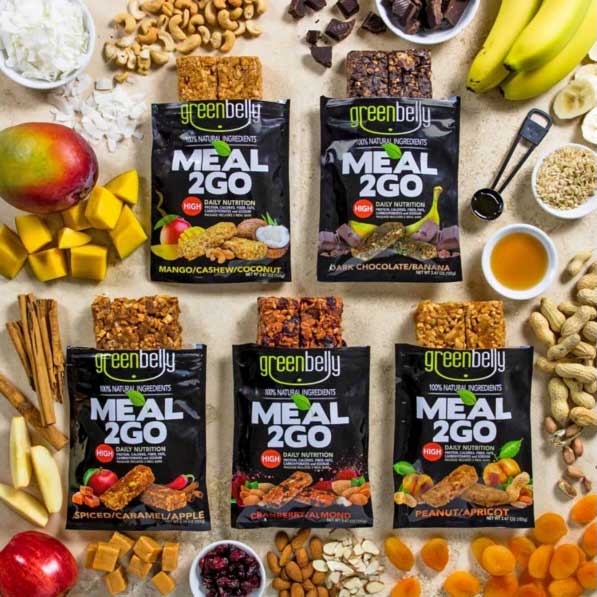 REVIEW – If you're a regular here, you know that I have a thing for meal-replacement bars and drinks. The folks at Greenbelly saw one of my past reviews and emailed me to ask if I wanted to review their Meal 2go bars. Never turn down some free food, I said sure! Let's check them out.
What is it?
Greenbelly Meal 2go is a pouch that offers a full meal in a granola bar form.  Unlike other bars, this isn't a snack. It's designed to be a full meal with 650-695 calories per pack.
Nutrition and taste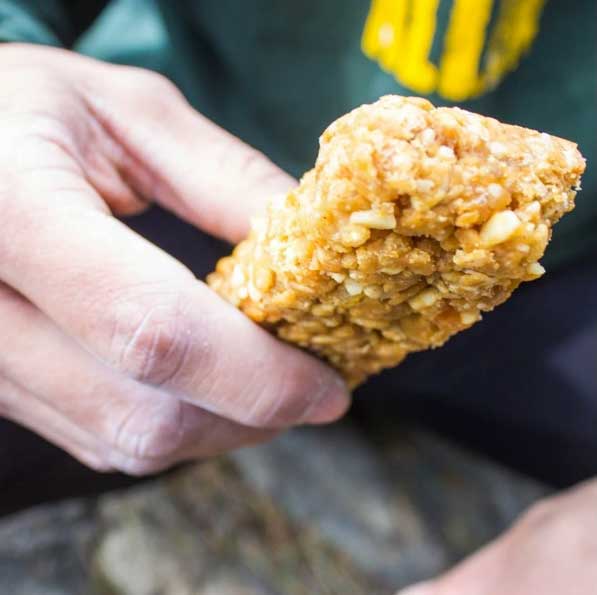 Greenbelly offers 5 flavors of their Meal 2go bars. There's dark chocolate/banana, mango/cashew/coconut, peanut/apricot, spiced caramel/apple, cranberry/almond.
The bars are packaged in a Ziploc-style pouch and the large bar is scored so that you can break it in half if you want to make each pouch 2 meals instead of one. At 65o-695 calories per pouch, that's definitely what I'd be doing. Also, each meal is 90-100 grams of carbs which seems insane to me, a pre-diabetic, until I remind myself that these bars are being marketed towards hikers and other active people as a quick meal that requires no heating or prep.
The ingredients are mostly good but not fantastic as the Meal 2go bars do contain palm oil and brown rice syrup, both of which I would personally avoid. Especially the brown rice syrup which has a high glycemic index. But on the plus side, they don't contain any artificial sweeteners.
So how do they taste? I think they have FANTASTIC flavor without being overly sweet. Think of the best granola bar that you've ever eaten and the Greenbelly Meal 2go bars probably blow those bars out of the water with their taste. As far as texture, they have some chew which I like more than the hard granola bars.
What I like
What I'd change
Offer a Keto-friendly version 😉
Final thoughts
I love the taste of the Greenbelly Meal 2go bars. But, I can't eat them because I'm currently watching my carb intake due to being pre-diabetic. Even if I was hiking all day, eating 90-100g of carbs in one sitting would spike my blood sugar higher than I'm comfortable with. But that's just me. People without blood sugar issues who want a balanced calorie-dense meal on the go should check out Greenbelly meals.
Price: $37.00 for 5 packs/meals $7.40 per meal (Greenbelly offers discounts for more meals and/or subscriptions)
Where to buy: Greenbelly and Amazon
Source: The sample for this review was provided by Greenbelly.