We use affiliate links. If you buy something through the links on this page, we may earn a commission at no cost to you. Learn more.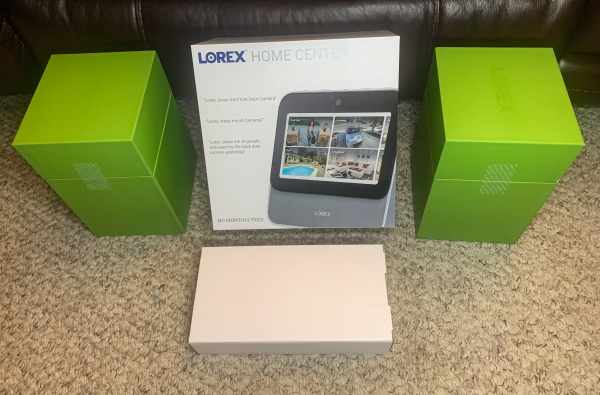 REVIEW – In recent times, homes and businesses have become much more secure primarily because almost everyone has a security camera or two or three that watch over their property. As this trend had grown, so has the sophistication of the security systems that are available for consumers. For this review, I will look at the Lorex Home center.
What is it?
 The Lorex Home Center is a control center with a touch screen interface that allows you to control, view, and customize your settings and cameras. Features include the Lorex Voice Assistant that allows you to conveniently access your video feeds with just the sound of your voice, including things like a recap of events for the day while you were out. There is also a focus on privacy, with multiple safeguard options with heightened privacy features. There is built-in local storage and there are no monthly fees.
What's in the box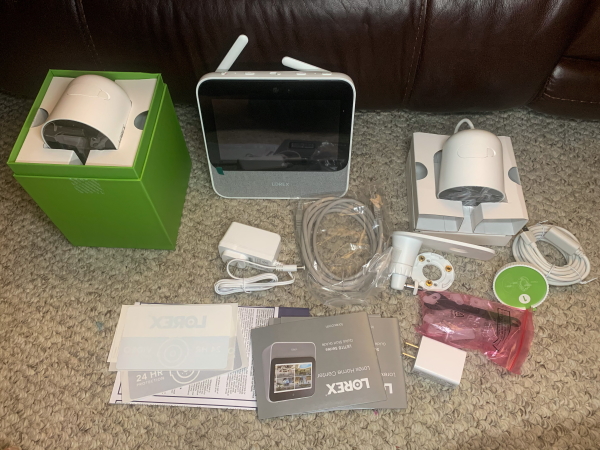 1 × Lorex Home Center
1 × Power Adapter
1 × Ethernet cable
1 x Quick setup guide
1 × microSD card (pre-inserted)
Camera
2 × Wi-Fi Camera
2 × Wall Mount
2 × Mounting Kit
2 × Quick Start Guide
2 × Table Stand / Ceiling Mount
2 × Power Adapter and Extension Cable*
Design and features
Home Center Features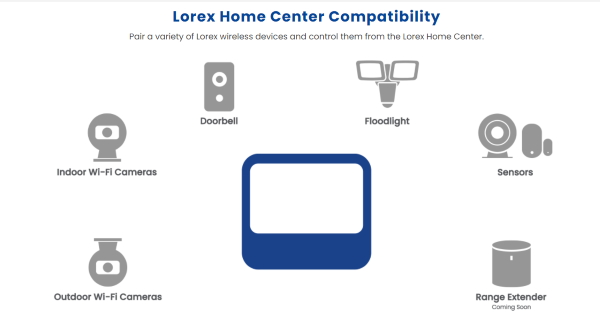 Camera Features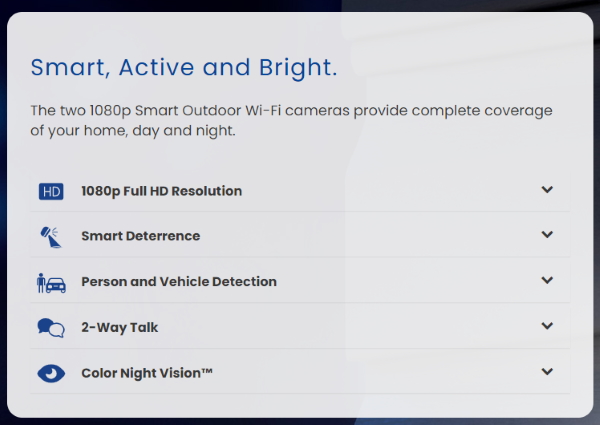 Specifications
Screen Size: 7″ Diagonal
Screen Type: LCD Touch Screen
Audio: Full Duplex 2-way Audio
Microphone: 2 × noise-canceling Microphones
Built-in front camera: 1080p, support physical cover
Speakers: 3 × Speakers
Camera: Built-in
Wireless Camera Support: Up to 8×1080p or 4×2K
Wireless Sensor Support: Up to 32
Simultaneous Camera Viewing: Up to 4 channels
Voice Assistant: Lorex Voice Assistant
Privacy Features: Local Voice Assistant, Microphone Disconnect Switch, Camera Cover
Digital Zoom: Camera Dependent
Log-in Options: Password or Face Unlock
Status LED: Multi-color LED status bar indicator
Sensors: Ambient Light
Storage: MicroSD (up to 256GB) or M2 Type SSD (up to 1TB)*
Internet Recommendation 2 cameras: ~4Mbps / 4 cameras ~10Mbps @1080p upload speed**
Home Router Connectivity: 100Mbps Ethernet or 5GHz Wi-Fi
Device Connectivity: 2.4/5GHz Wi-Fi / BLE 5.0
Ports: Power, Ethernet, 1 × USB
Weather Rating: Indoor only
Operating Temp.: Range 32~104°F / 0~40?
Languages: English
Power: 12V DC / 2A
Available Color: White
Dimensions: 7.5 x 3.6 x 7.0″ / 19.0 x 9.1 x 17.7cm
Weight: 1.81lb / 0.92kg
Other than the camera, screen, LED status indicator, and speaker on the front of the Home Center main unit, there are control buttons on the top, ports on the back, and a micro SD slot on the side. There are also 2 antennas, one on each side that is connected near the top of the back of the unit.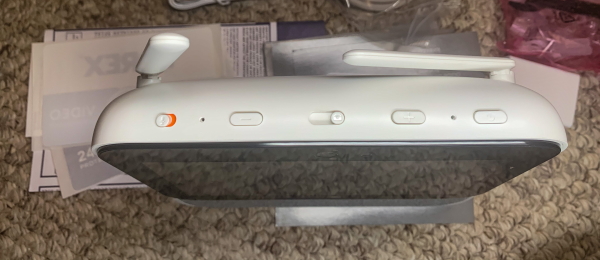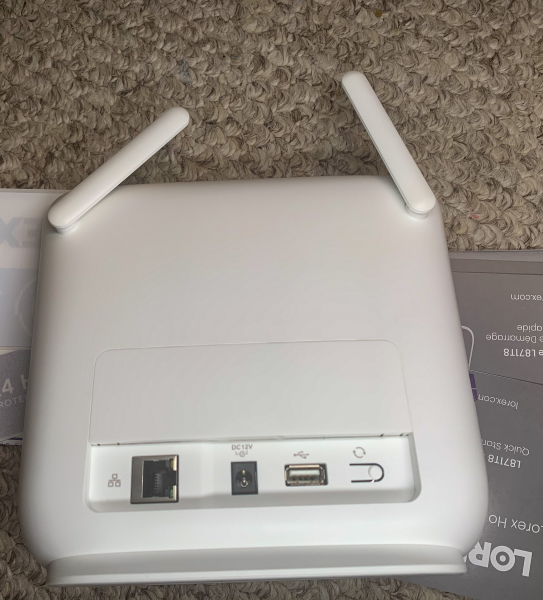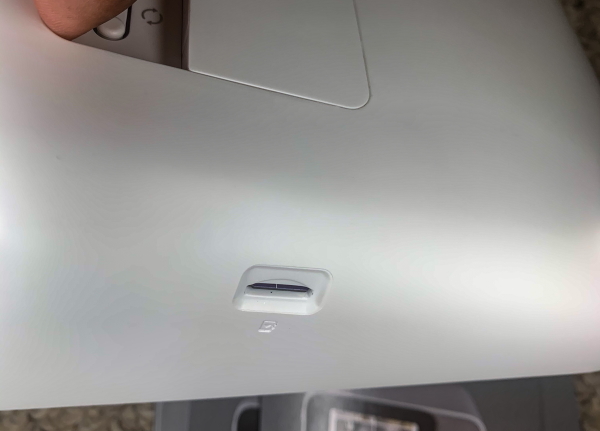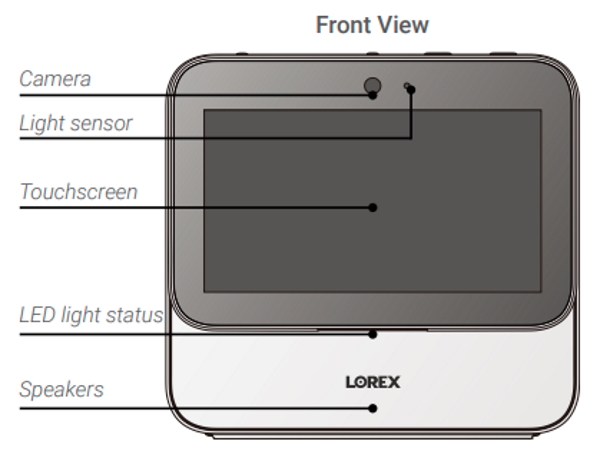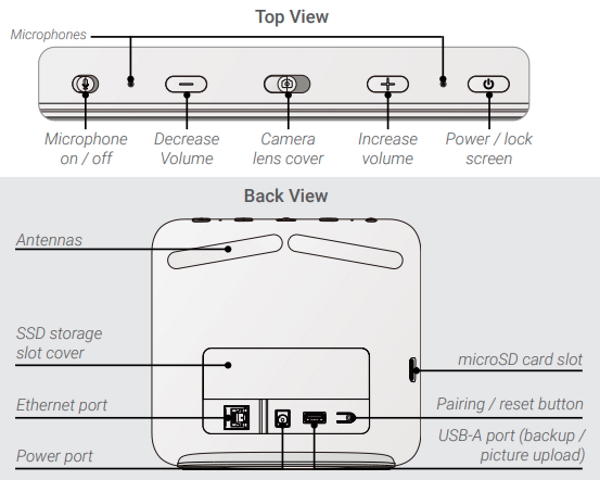 This kit came with 2 cameras. On the front of the camera, there is the lens and the sensor, a speaker on one side, a covered micro SD card slot, and the reset button on the other side, and there is a base mount on the bottom.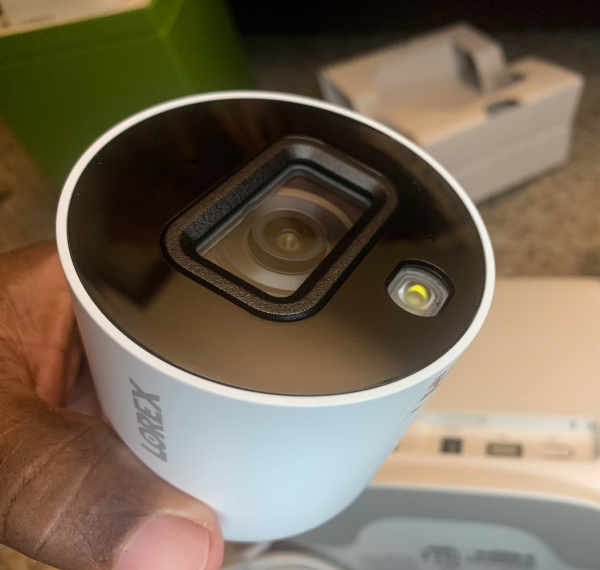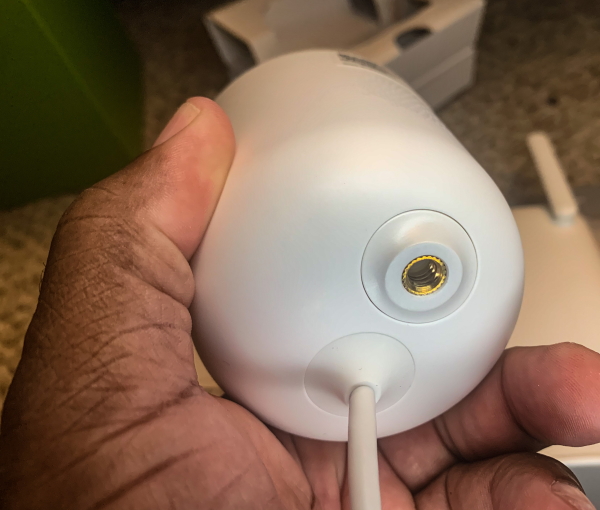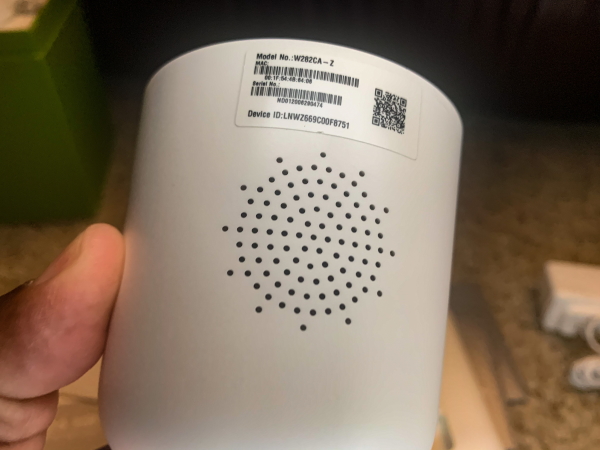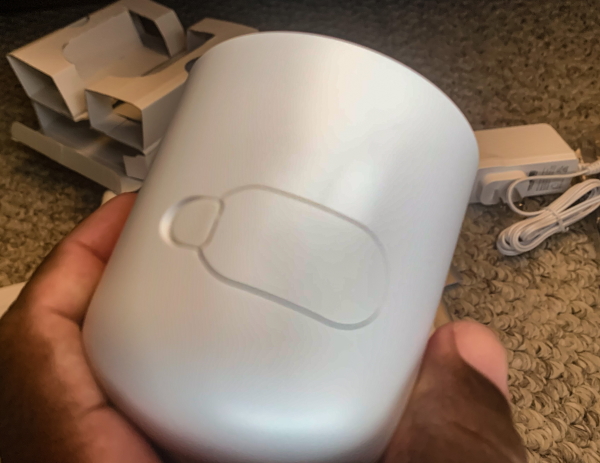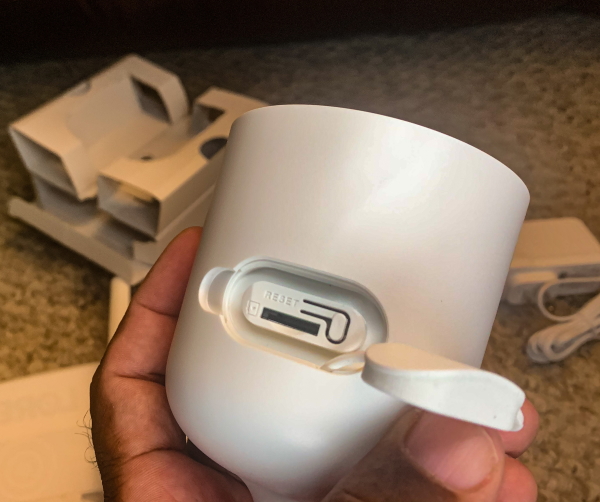 Performance
Setting up the Lorex Home Center including pairing the cameras is very easy. The main unit provides you with all of the necessary prompts. Once you download the Lorex Home app, you also have many similar controls. The following are snapshots of the main unit of some of the setup screens.
The following are a few screenshots from the app:
This Home Center has too many settings and options to go through but I can say that is it very programmable and customizable. You can get more information by reading the User Guide.
What I really love is the quality of the images/video that the cameras produce. At the time when I tested this unit, I was still living in an apartment building and on the fifth floor. The following are screenshots from my phone of the video quality from 5 stories up and probably 200 yards away. The first shot shows the screen with the menu and the other shows just the image: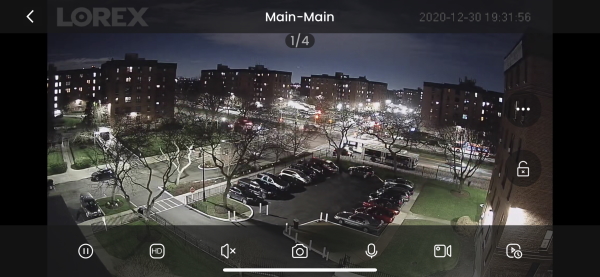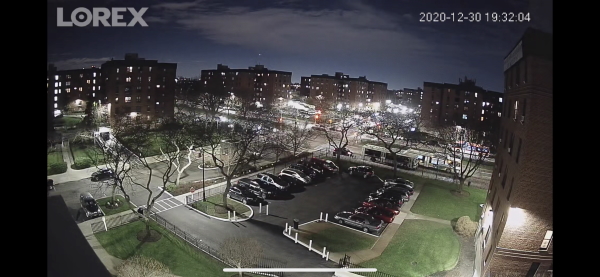 The next two screenshots show the camera image on a cloudy day and a zoom-in of the same image.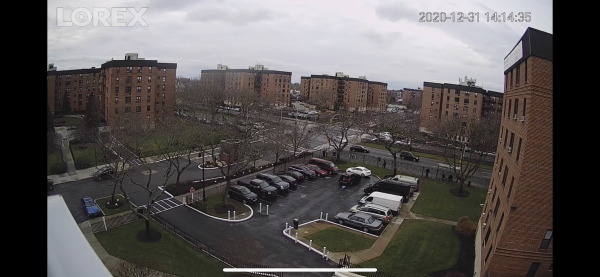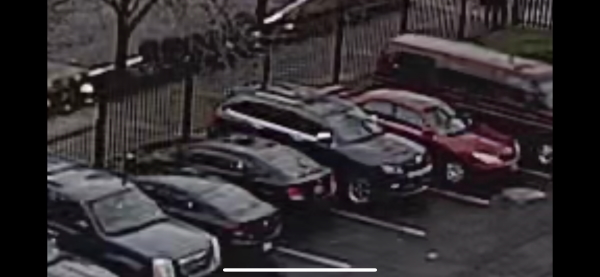 The on-board storage options of a 256GB micro SD card or a 2TB M2 SSD are more than adequate to save a long history of footage. Recordings are triggered by motion and you can initiate a continuous recording that will continue as long as your storage has space left to record. It will not overwrite and continue like a DVR or NVR.
What I like
The well built and reasonably compact design
The numerous programmable options and settings
The great image quality and range of the included cameras
The overall equipment compatibility
What I'd change
Make an NVR (Network Video Recorder) a readily available component
Final thoughts
After playing around with this Lorex Home Center for quite a while, I really like it. While it is not a complete system in its state, Lorex has promised that they are coming out with several accessories live video doorbells, and wireless cameras that will work with the Home Center to make it a  complete and customizable system that will meet most Home owner's needs and IMHO likely many small businesses. The customer service folks at Lorex are fantastic and for all of these reasons, I give this system a grade of well done!!
Price: $399.99
Where to buy: Direct from Lorex, B&H Photo, and Amazon
Source: The sample for this review was provided by Lorex.