We use affiliate links. If you buy something through the links on this page, we may earn a commission at no cost to you. Learn more.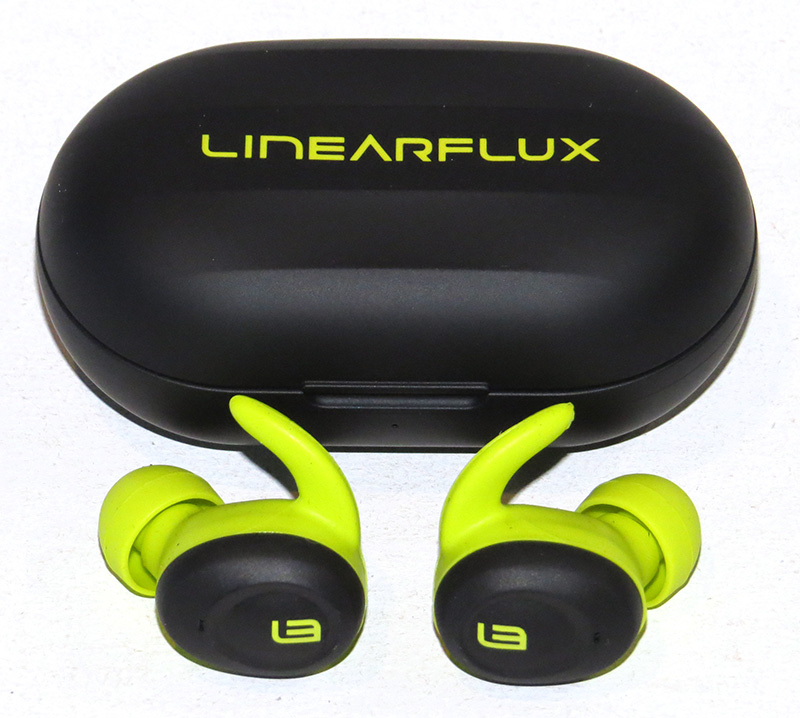 REVIEW – Summertime. To me, that means lots of time outdoors while enjoying the brief few months of sun we get here in Seattle. I've kayaked, hiked, and just walked around for hours and hours. One thing I need while out and about is some light music. For an all purpose set of headphones, I need them to stay in my ears, be waterproof, and last a long while on a charge. The LinearFlux HyperSonic true wireless earbuds seemed to fit the bill, so I spent a good part of the summer trying them out in different situations. Let's see how well they worked out.
What is it?
The Linearflux HyperSonic true wireless earbuds are wire-free earbuds with a Qi wireless charging case, 20 hours of play time, and quick charging via the charging case.
Hardware specs
20kHz frequency response
Battery Life: 6-8 hours earbuds, 20 hours case
Bluetooth 5.0 with 30 ft range
IPX7 waterproof rating
Qi wireless charging case
What's in the box?
HyperSonic In-Ear Speakers (left and right)
Qi Wireless Capable Charging Case
USB-C Recharging Cable
Three size of ear-tips (S-M-L)
Acid Green and Black Sport hooks and comfort shells
Instruction Manual
Design and features
Setup was relatively easy. Once I pulled the earbuds from the case they were ready to pair, showing up on my iPhone's Bluetooth right away. I did need to re-pair the earbuds with each other initially, but the instructions showed me how and that was the only time that I ever needed to do it. Once paired, they would automatically connect to my phone as soon as I pulled them from the case. When I put them back into the case, they would disconnect automatically.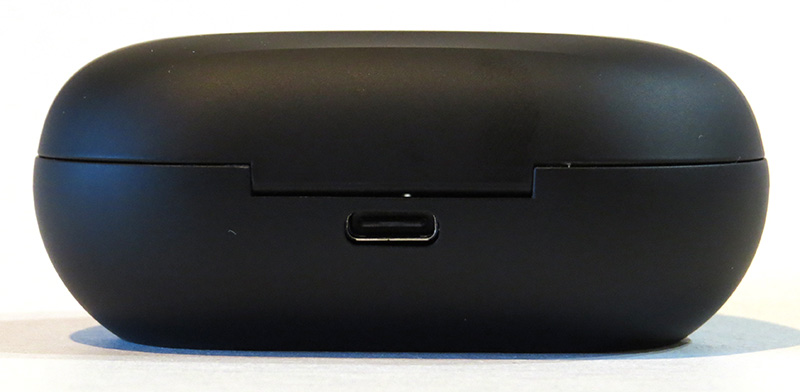 Now that we are on the topic of the case, I might as well tell you about its Qi or USB-C charging capabilities. I was happy they decided to go with USB-C charging, since a lot of companies still love to hang on to the older technology. They also included Qi charging which was convenient and easy to use. I just sat the case on my Qi charging spot and it recognized it easily. I could never tell at what level the case was at battery-wise, but when charging it will indicate how low it was by how many blinks you get.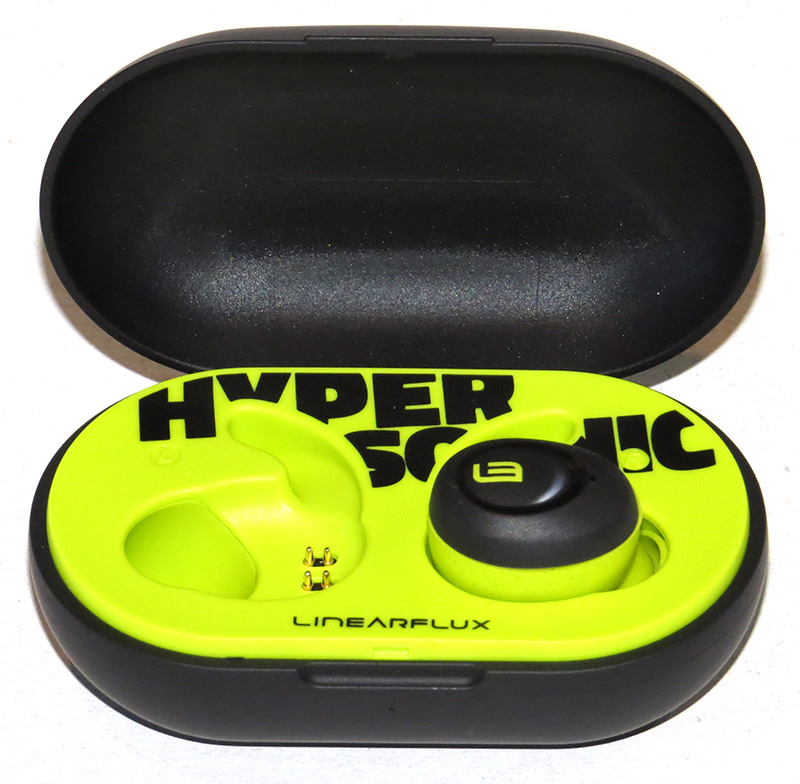 If you are listening to music and your battery drops below 10%, a voice prompt comes in your ear letting you know they need charging. When charging the HyperSonic earbuds, the little white light on the front of the case would blink slowly. The light on the earbuds themselves also turned white when properly in place to indicate charging. One nifty feature is they can be quickly charged in a bind; one hour of playtime with a five minute charge up in the case. The battery life was pretty decent with these. It took a bit to drain the life from them. They boast a 20+ hour battery life, and I found that to be quite accurate.
So we've charged everything up, connected the earbuds to the phone, and now we are ready to roll. I talked on the phone in two ways: Discord and regular phone calls. Both of them worked very well. They could hear me and I could hear them just fine. If you are getting a call you just press the HyperSonic earbud once, and then when you are done you press it twice. It seemed like the left earbud was the one with the microphone.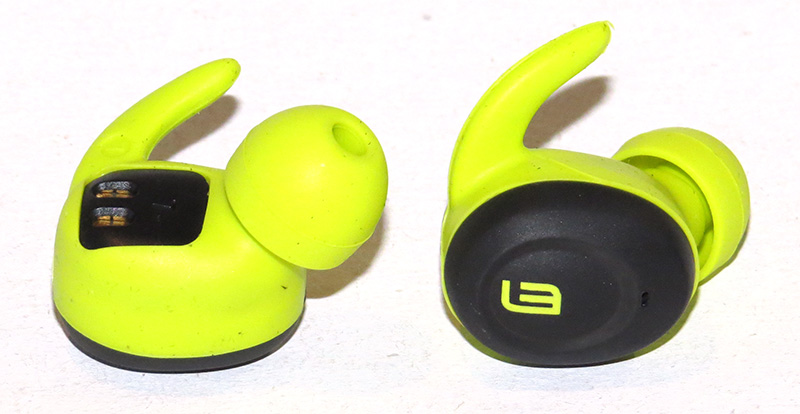 The quality of the audio was about on par with the price range of the earbuds. There was a little bass, but not much, and the mids and highs were predominant and clear. I will add on that these sounded decent only when they were properly sitting in my ear. If they came loose, the bass would be gone and the mids would drop somewhat. The controls were easy to use and worked well. One press on the earbud started or stopped the music, two skipped to the next track, and three went back one track. Everything was pretty straightforward.
I could walk around the house and be just fine when it came to the Bluetooth connection, but for some reason, if I laid the phone right next to me, under a leg or my side, it would cut out quite a bit. If my phone was in my pocket or backpack, it was just fine. It was perplexing, but once I figured out it was my body blocking the Bluetooth, I just placed the phone in a different spot and it was fine.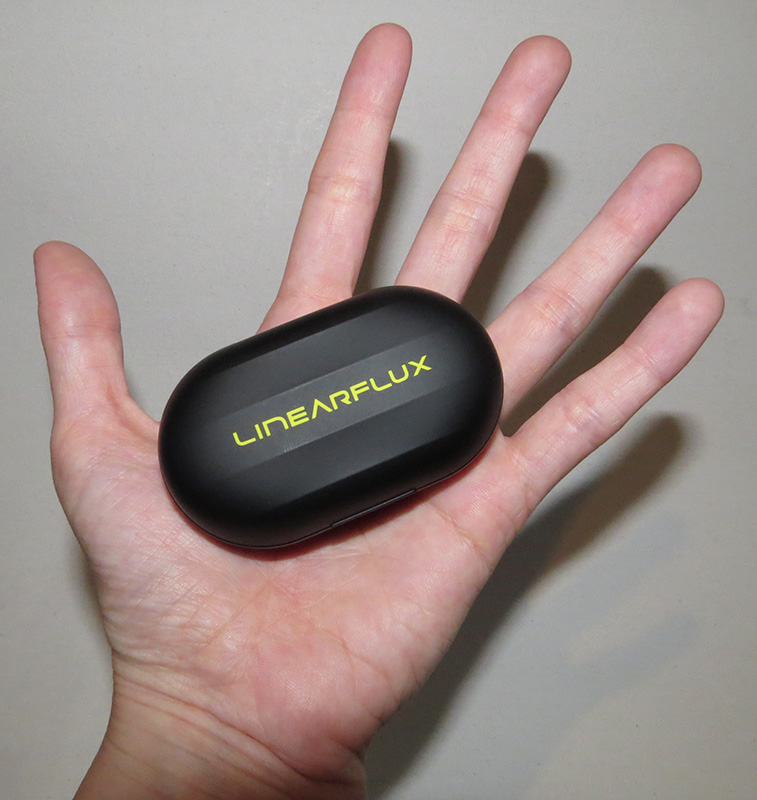 If I could get the HyperSonic earbuds in place, they stayed put. I could jog, walk, or kayak and they'd be just fine. The only thing that really would dislodge them was if I let out a big yawn. After trying out the sport hooks, I had to stick with the regular comfort shell, which my left ear (the one that doesn't like earbuds) didn't like. Even when that left one came loose, however, it would stay in my ear. Only once did it fall out of my ear, and that was when I was looking down at the ground and drinking something from a straw. I spent the last month using these, and I am now debating whether or not to go back to my old earbuds. The ease of use and true wireless is so convenient, but I can't get that left ear to stay in place.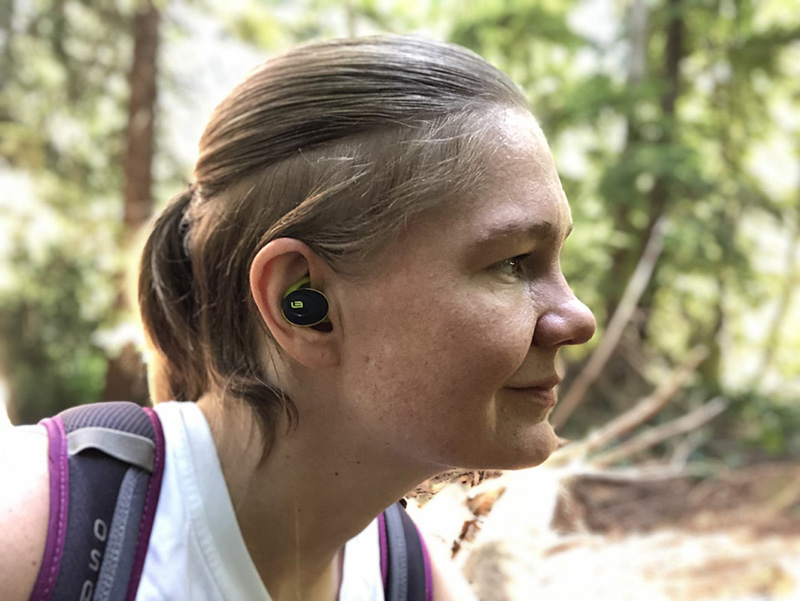 What I like
Different sized ear-tips to find right fit
Wireless charging
Microphone worked well
What needs to be improved
Bluetooth interference happens even with just a body in the way
The ear hooks hurt my ears
Final thoughts
Overall, I was torn between liking the LinearFlux Hypersonic earbuds and getting annoyed with them. They worked with dust, sweat, and dampness just fine, but would then cut out when I laid the phone next to me. I would enjoy the sound quality when the earbuds sat firmly in my ears, but then they'd get sore in less than an hour with the sport hooks that I require to keep them in place. If you don't require the sport hooks, you should be fine, but if you have picky ears I would recommend looking elsewhere.
Price: $99.99
Where to buy: LinearFlux Website and Amazon
Source: The sample of this product was provided by LinearFlux.