We use affiliate links. If you buy something through the links on this page, we may earn a commission at no cost to you. Learn more.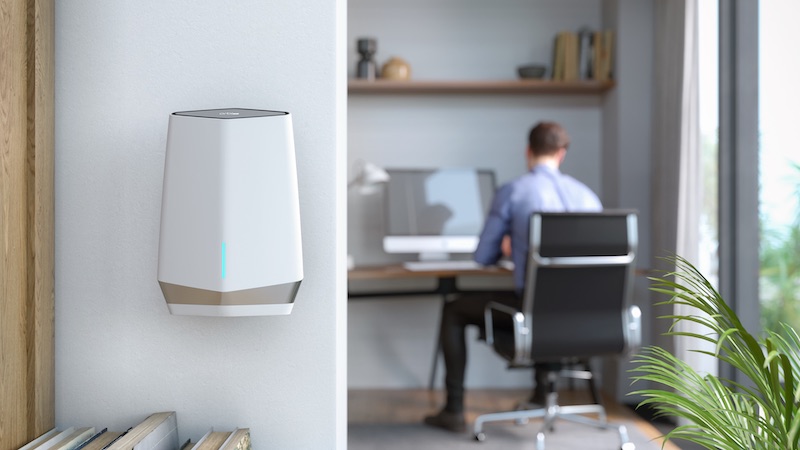 NEWS – Small businesses needing better WiFi coverage now have a new system to consider, based on one of the most popular home mesh WiFi devices available. Netgear has just released an update to the small business targeted version of their mesh WiFi router system called Orbi Pro.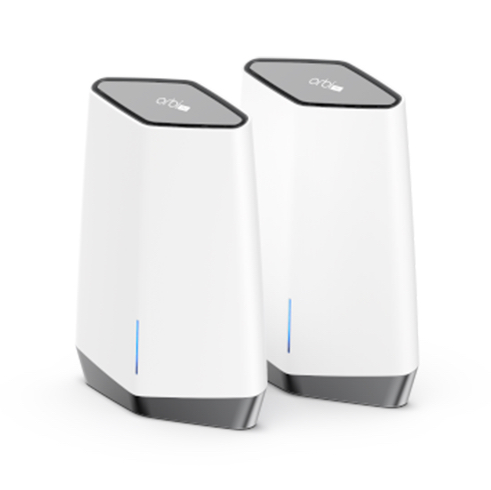 Now supporting quad-stream WiFi 6 backhaul, OFDMA, and MU-MIMO, it offers double the speed for each router and satellite device. As a multi-stream system, it supports 4 streams on the 2.4 GHz band and 8 on 5 GHz, enabling it to support 4 times as many users, and double the speed as before, up to 6 Gbps. The base system comes with a primary router with one satellite extender but can be expanded up to six satellite extenders for coverage up to 18,000 sq. ft. Backhaul between devices is on a dedicated tri-band network or wired ethernet for even more speed. Each satellite also includes extra ethernet ports for a combination wired/wireless setup, offering maximum flexibility. Link aggregation is available as well, offering up to 2 Gbps for a connected device. For mounting flexibility, wall-mount brackets are included.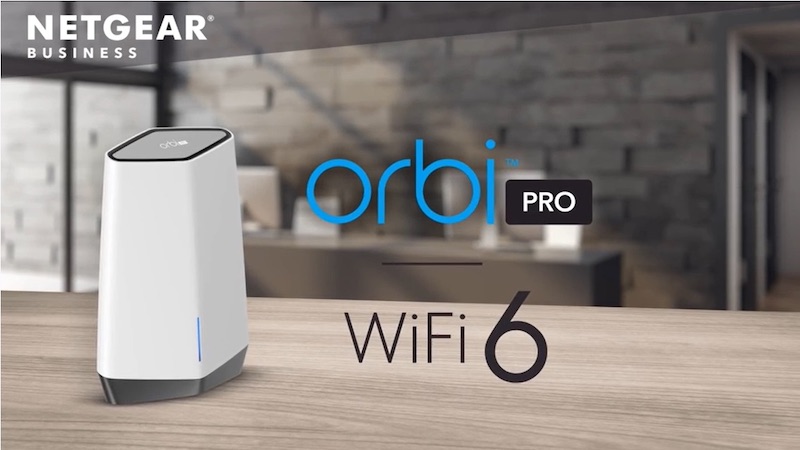 Separate your system into up to four separate networks, including a guest network, allowing convenient WiFi access for guests without compromising the security of your business network. WPA3 is provided for enhanced security. Setup and remote management are done through Netgear's Insight app, with a free one-year subscription included. A generous 5-year warranty is included, offering peace of mind, knowing that your investment will be protected for years to come.
A system with one router and one satellite sells for $769.99 and each additional satellite is available for $419.99. Find out more at Amazon.