We use affiliate links. If you buy something through the links on this page, we may earn a commission at no cost to you. Learn more.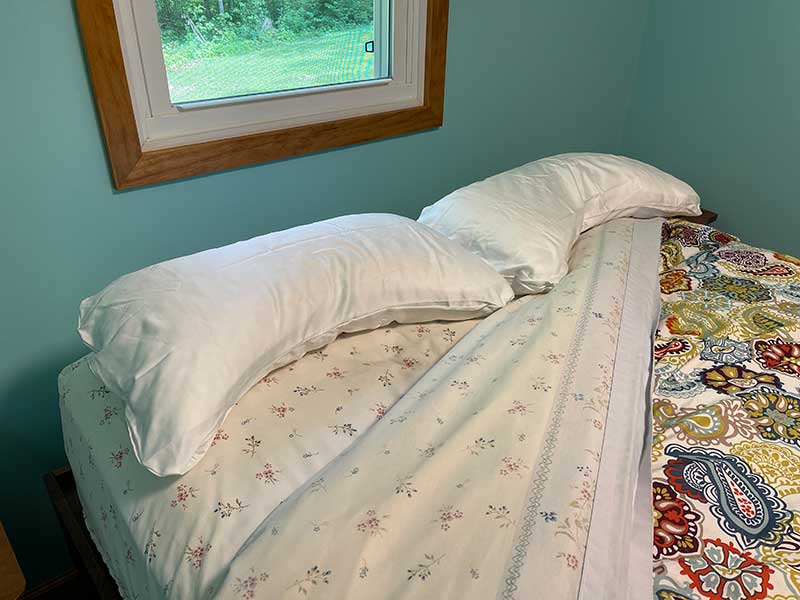 REVIEW – Most of us spend 7 or more hours a night sleeping so it's obvious that a pillow is an important "tool" that can positively or negatively affect our sleep. When it comes to pillows, I'm incredibly picky. I've reviewed quite a few pillows over the years only to stow them in the closet after the review is done so I can go back to my previous favorite pillow. Let's find out if the Honeydew Sleep Scrumptious Side Sleeper Pillow shares the same fate or has it become my new favorite?
What is it?
The Honeydew Sleep Scrumptious Side Sleeper Pillow is exactly what it sounds like it is. It's a pillow that has been designed for people who sleep on their sides. Like me!
What's in the box?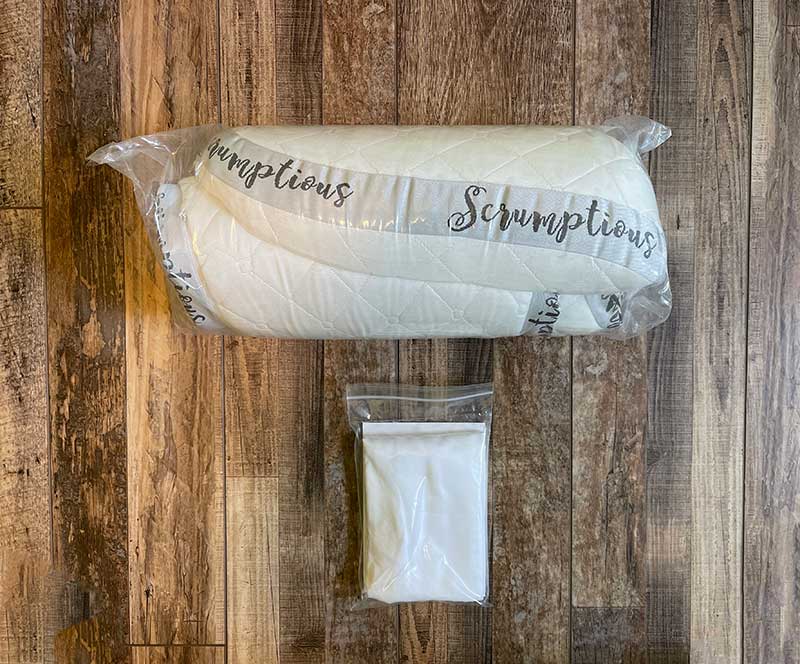 Vacuum packed Honeydew Scrumptious side sleeper pillow
Pillow case (optional purchase)
Design and features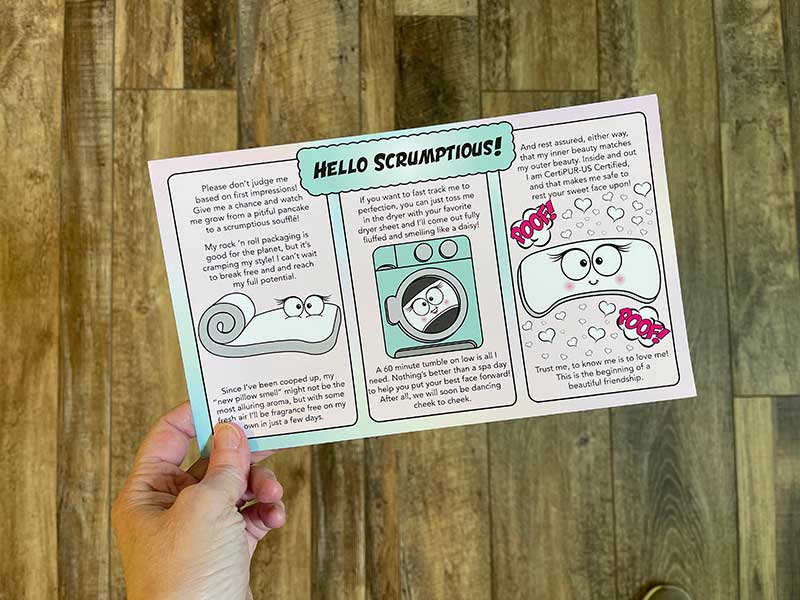 I've reviewed several pillows over the years and wasn't surprised when the Honeydew Sleep Scrumptious Side Sleeper Pillow arrived in such a small box. That's because the pillow was vacuum packed into a much smaller tube shape. The included instructions provided info for "inflating" the pillow to its full size. Basically, you carefully cut open the plastic packaging and the pillow will automatically expand to its full size after a few seconds. You can then put it in the dryer if you feel it's not fluffy enough. I didn't feel the need to do that for mine.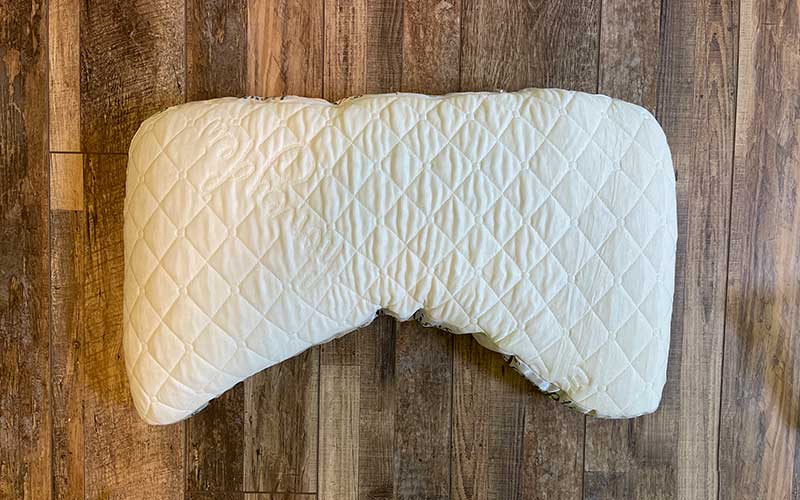 As you can see, the Honeydew Sleep Scrumptious Side Sleeper Pillow has a unique shape that reminds me a little bit of a bowtie. The dimensions are 27.5″ x 15″ and the idea is that it will better support your neck and shoulders and that you can hug the edges of the pillow while you're sleeping on your side.
The exterior of the pillow has a quilted design while…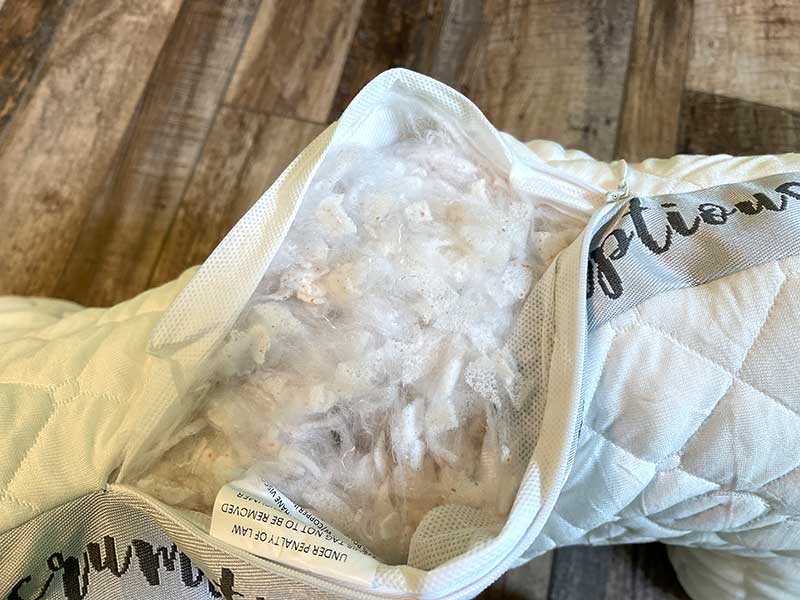 … the interior is filled with a special blend of super soft fibers and 100% CertiPUR-US certified copper-infused foam that is made without formaldehyde or heavy metals. What's up with the copper? It actually helps you stay cool while sleeping and it's naturally antimicrobial.
Note that the pillow is NOT machine washable other than the zippered cover and the pillow case.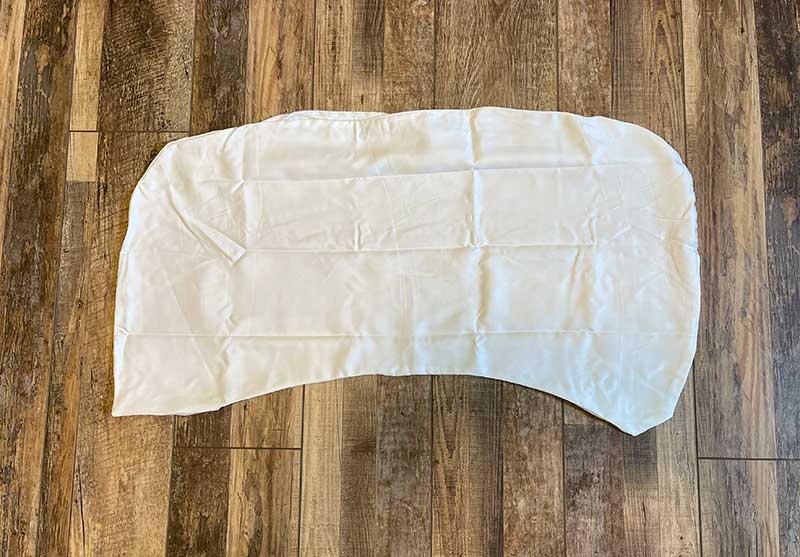 Due to the shape of the Honeydew Sleep Scrumptious Side Sleeper Pillow, it's nice that Honeydew also offers pillow cases that conform to the shape of this pillow. These pillow cases are available in 3 different colors. I was sent the white version.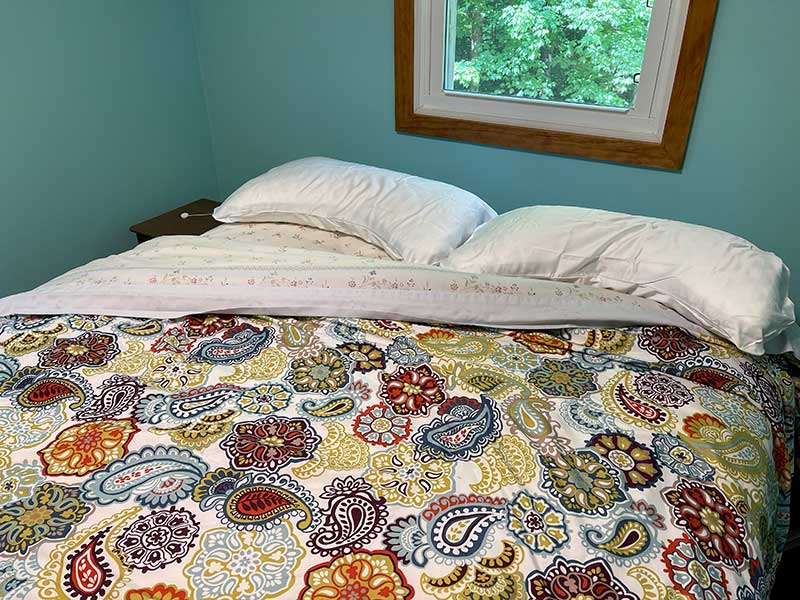 They sent me two Honeydew Sleep Scrumptious Side Sleeper Pillows and two of their pillow cases that perfectly fit the side sleeper pillows as well as my queen-sized bed.
My first night sleeping with the pillow lasted a while 5 minutes before I got up and switched back to my other pillow. I found the height/thickness of the pillow to be too extreme for me. The next day, I removed enough of the pillow's filler material to fill a gallon-sized Ziploc bag. That night I lasted a little longer sleeping with the Honeydew but again, I ended up switching it out with my previous pillow within an hour or so.
The next day, I removed yet another gallon-sized bag of the pillow's stuffing and I'm happy to report that I slept the entire night with the Honeydew Sleep Scrumptious Side Sleeper Pillow. I had no issues with the pillow becoming flat or lumpy during the night. I also didn't feel hot during the night.
What I like
60 day free trial with free shipping both ways!
Fill amount can be customized
What I'd change
Allow the whole pillow to be machine washable
Final thoughts
After customizing the pillow, I have been able to enjoy many good nights of sleep with it. It's still early in my usage of the pillow, so I won't say it's my favorite – yet. But it seems to be heading that way. The Honeydew Sleep Scrumptious Side Sleeper Pillows are well made, comfortable, and customizable. Add in the fact that they give you 60 days to decide if it's right for you with free shipping both ways, I think this is a pillow that side sleepers like myself should try!
Update 6/30/21
It's been a few weeks since I posted the review and although I liked the pillow after using it for a short time, I've really come to love it after a couple of more weeks. I've always preferred a one-piece foam pillow because the pillows with shredded stuffing always seemed to get lumpy. Not so with the Honeydew. I couldn't be happier with it!
Price: $99.00 for the side sleeper pillow, $29.95 for the pillow case
Where to buy: Honeydew and Amazon
Source: The sample for this review was provided by Honeydew.