We use affiliate links. If you buy something through the links on this page, we may earn a commission at no cost to you. Learn more.

ARTICLE – It's hard to believe, but in just a few hours, 2018 will be over. At this time every year, I like to post an article that lists the most popular posts of the last year. It's always fun to look back and see what content everyone was interested in. Let's see if there are any surprises this year.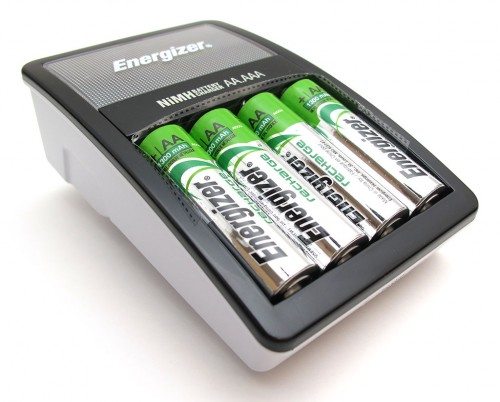 We start off with an 8-year-old review of a battery charger. I used this charger for years after I reviewed it because I liked the big LED indicator that would let me know when the batteries were fully charged. I ended up switching over to Eneloop batteries a couple years ago though.
This action camera review was last year's #4 most read review on The Gadgeteer, so it's dropped 7 spots. Considering the review is 4 years old, it surprises me that it's still on the list after this length of time.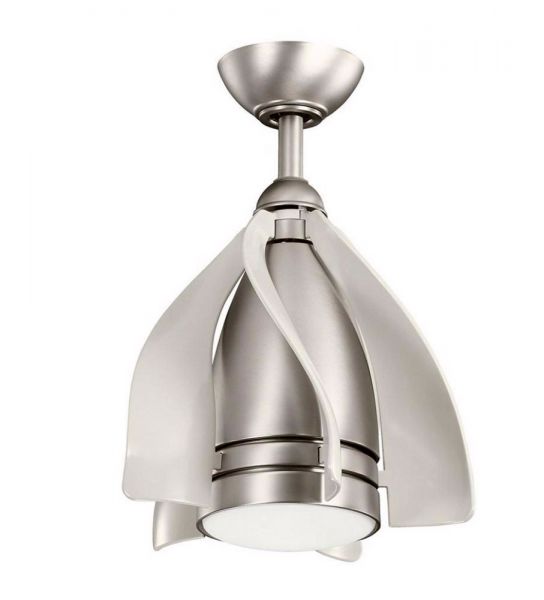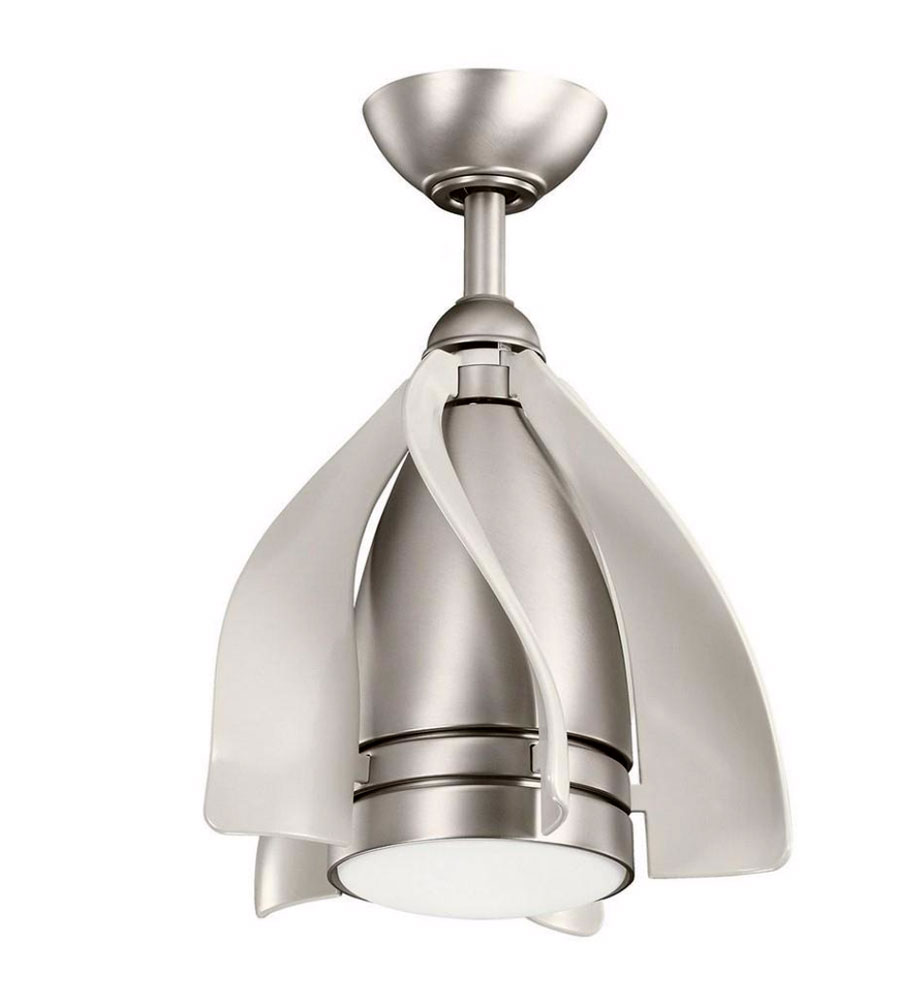 This one is a surprise. It's a news post that Janet wrote just a few days ago. It's always interesting to see what types of posts go "viral" compared to other posts. I wonder if it's the image of the product that causes people to want to read more about it or the title. Either way, I have this fan on my wish list when we remodel our kitchen.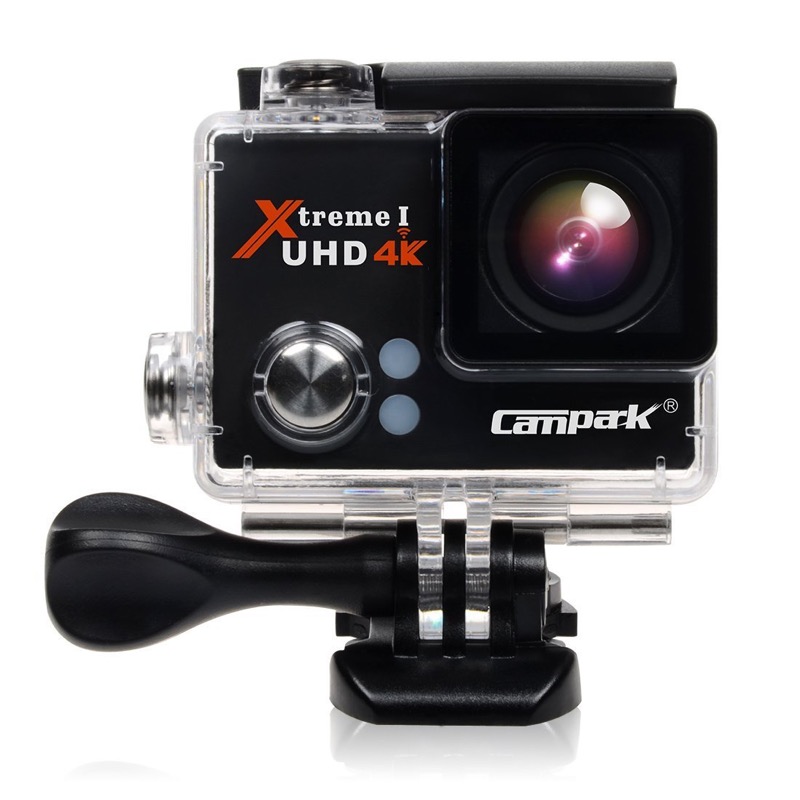 Here's another action camera and it's the first time this review has shown up on a yearly top posts list. He had mixed feelings about this inexpensive camera that doesn't even appear to be available for purchase any longer. Although there are other Campark models on
Amazon
that are available.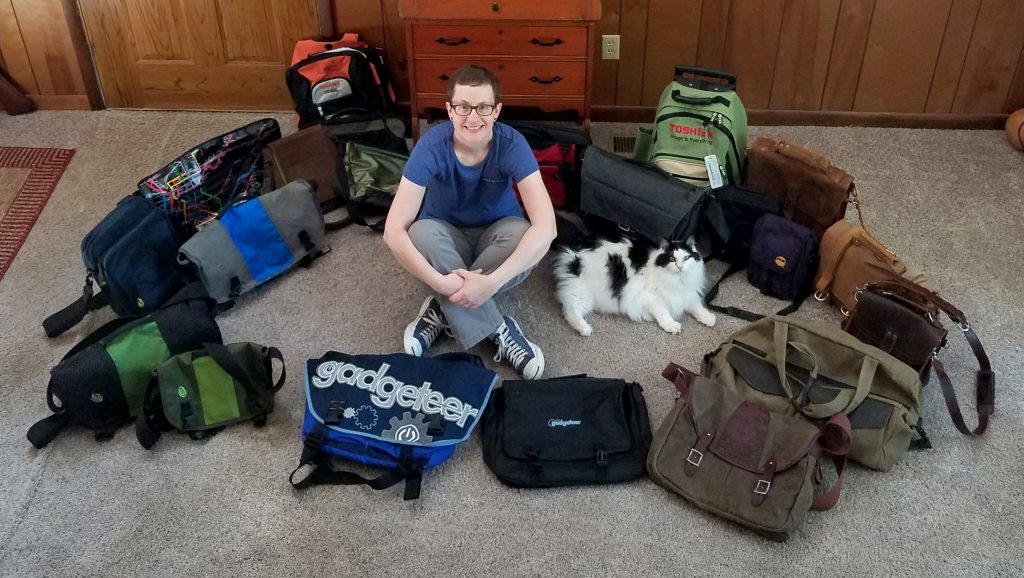 I like to update my favorite gear page several times a year as I change bags, phones, computers, and other accessories that I use every day. For 2019 I plan to switch phones from the Pixel 2 XL to something new. Right now I'm leaning towards the Samsung Galaxy S10 just because it's going to be available the soonest. I also plan to get a new gear bag as I've been carrying the same Timbuk2 messenger for a few years (it's the grey and blue one shown above to the left of my elbow.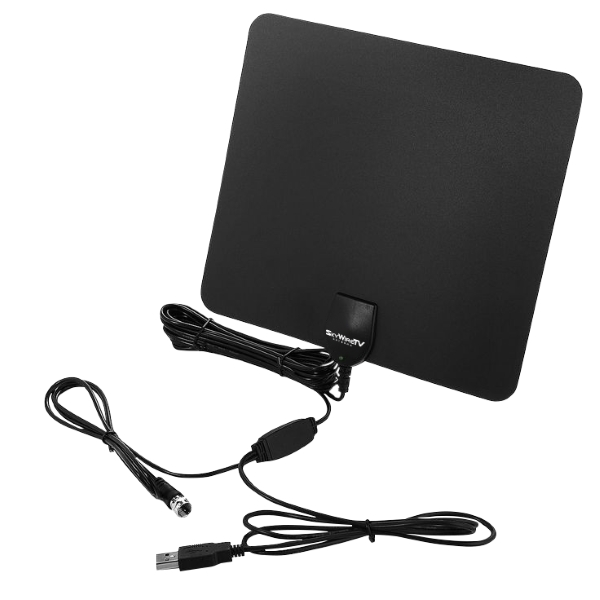 This review from Andy was at the same spot in last year's top 12 list. Funny how popular this review is considering he didn't even like the earbuds.
I'm continually surprised that this 5-year-old DIY article continues to show up as one of the site's most read posts of the year. Last year it was #8 and this year it was even more popular. I actually have an idea for a new notebook cover design that I'm going to try out soon. Should I write another DIY article about it?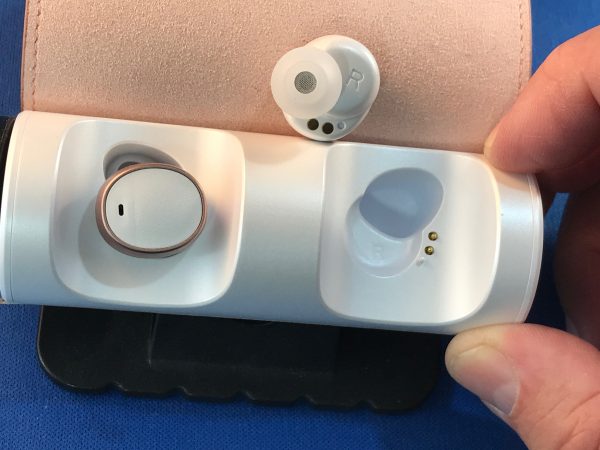 This must be the year for completely wireless earbuds as we have reviewed a LOT of them.
There's only one wallet on this year's top posts list and it's a review from 2015. Funny thing is that it was also at #3 on last year's top list. It's definitely a popular minimalist wallet that continues to be popular.
Although Dave wasn't all that impressed with this DIY tool, a lot of people must have bought one because this review sure does get read a lot. It was even more popular this year than last as it's gone from the #7 spot in 2017 to the #2 spot this year.
And the #1 most read post for the second year in a row on The Gadgeteer is a review for a razor. Read 114,548 times, it sure is a popular razor! We'll have to see if it can be unseated in 2019.
Do you have a favorite article that we posted in 2018 that was not included in this list? If so, please share it in the comment section below.