We use affiliate links. If you buy something through the links on this page, we may earn a commission at no cost to you. Learn more.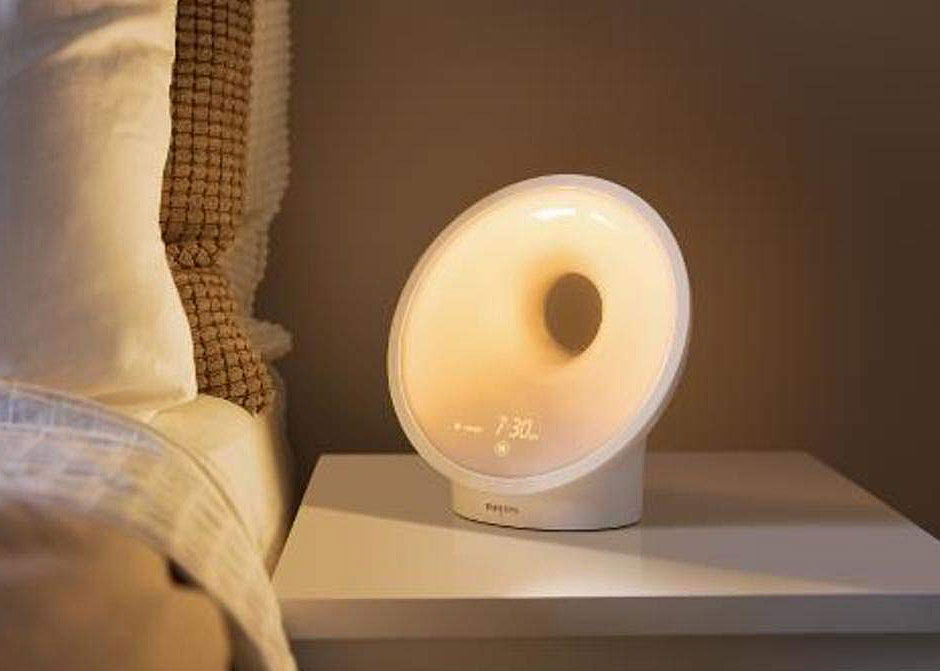 NEWS – I have a lot of trouble going to sleep at night, so I'm very intrigued with this clock from Philips.  Using light and sounds, the Somneo is supposed to help you fall asleep and wake more naturally.  At night, the RelaxBreathe function uses lights to help you relax and unwind to guide you into sleep.  In the morning, it uses lights and sound to wake you.  Somneo uses bright yellow, warm orange, and soft red lights to simulate sunrise and sunset.  You can wake to white noise, natural sounds, an FM station, or songs on your phone.  It saves two alarm settings, one for weekdays, one for weekends, to waken you.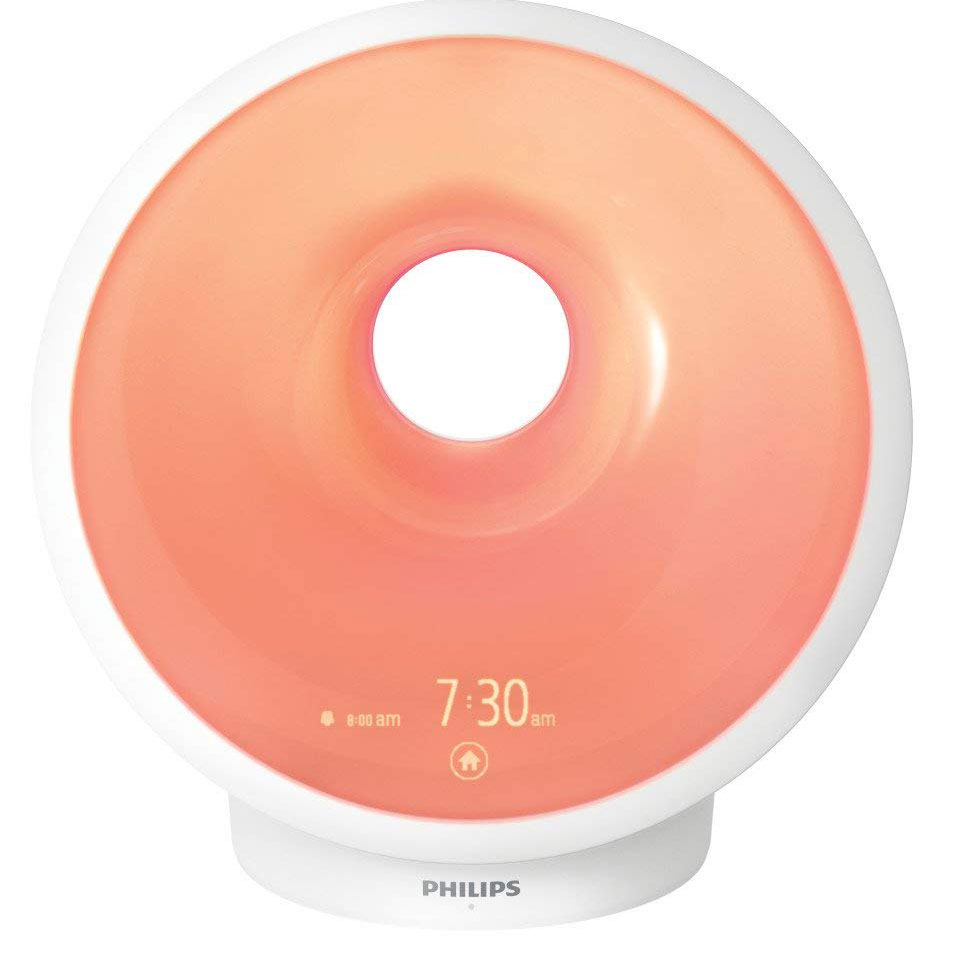 The clock has an AUX in to connect your phone for music, and it has a USB port for charging the phone.  It has a power backup to keep your clock going for up to 8 hours in the event of a power outage.  The smart-touch display lets you set the clock quickly and easily.  It has a midnight setting that provides just enough light to find your way in the dark at night and a reading setting with multiple light settings that let you choose which is just right to read by.
The Philips Somneo Sleep and Wake-up Light Therapy Lamp is $199.00 at Amazon.