We use affiliate links. If you buy something through the links on this page, we may earn a commission at no cost to you. Learn more.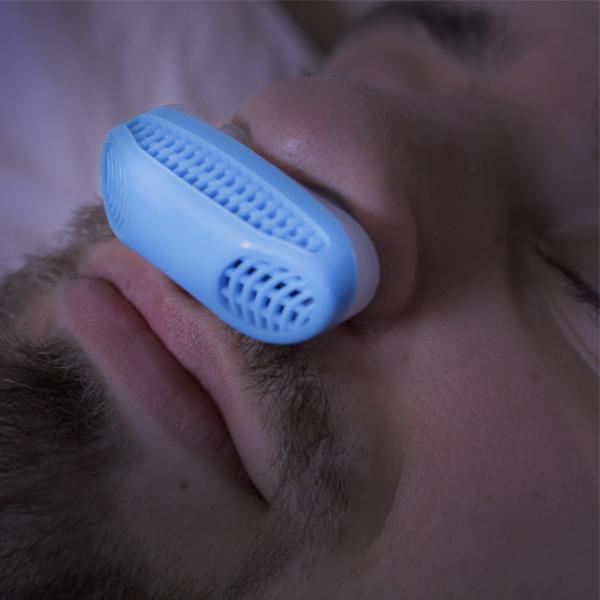 Hog callers and hay mowers, this one is for you. Actually, it's for who you sleep with.
The anti-snore nose purifier by Social Hotcakes is a gadget made to fit up your nostrils while you sleep and eliminate your snoring, while also acting as an air purifier.
It works by using micro blowers that create pressured airflow through magnetic plates, and usage ultimately results with one partner quiet and the other happy. The colors it comes in are blue, red, and white.
Eliminating snoring and breathing pure air can make your entire night of sleep more enjoyable. Sleeping with a violent snorer is like waking up to an alarm that you never set, and can't turn off. The heaviest of snorers tend to be in denial, so just gift this to someone who needs it.
It's only $9.54.
Snore no more.