We use affiliate links. If you buy something through the links on this page, we may earn a commission at no cost to you. Learn more.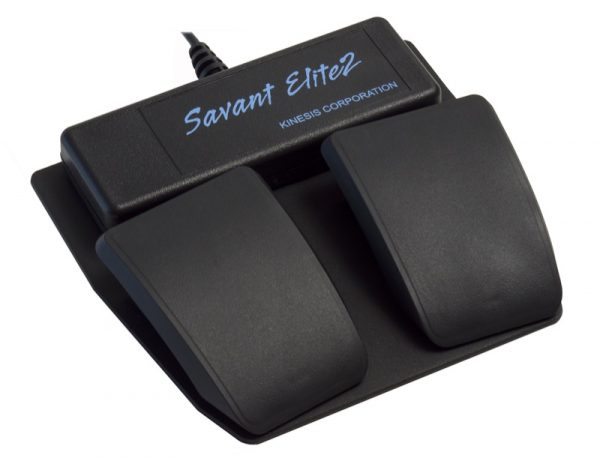 In my recording/audio booth, I'm constantly finding ways to make things a little more efficient in such a tiny, 5×5 foot space.  I like to keep my hands free when recording, so I thought this would be a perfect opportunity to try out the Kinesis Savant Elite2 Dual Pedal.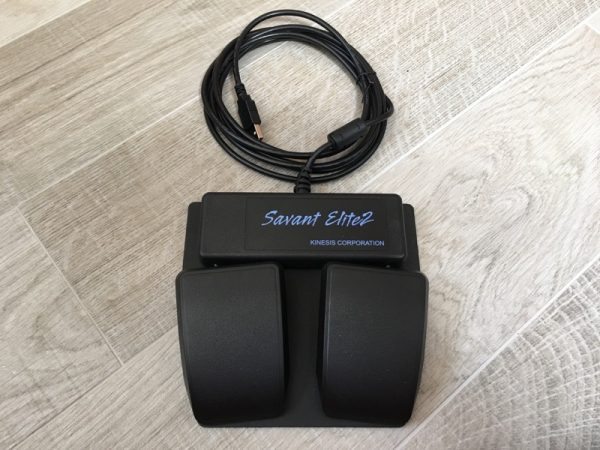 I was immediately struck by how heavy the Savant Elite2 was.  This is no cheapy pedal.  This is one solid piece of kit.
Compatible operating systems
Windows
Mac OS X
Linux
Android
Chrome
Dimensions
Width: 6.50 inches
Depth (front-to-back): 7 inches
Max height: 1.25 inches
Weight: 1.625 lbs
Shipping weight: 2 lbs
Cable length: 9 feet 1 inch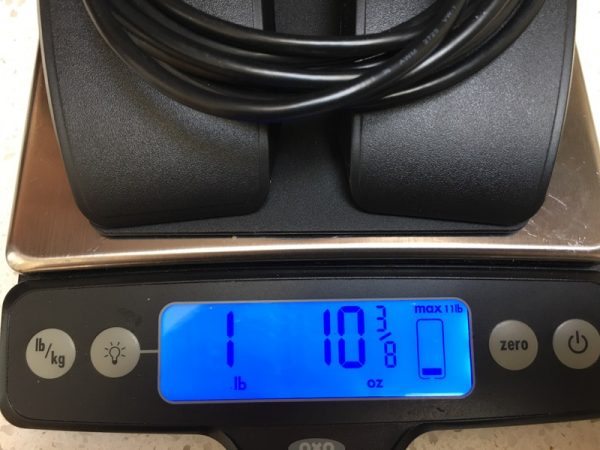 I verified the weight on a scale.  It weighs in at over a pound and a half.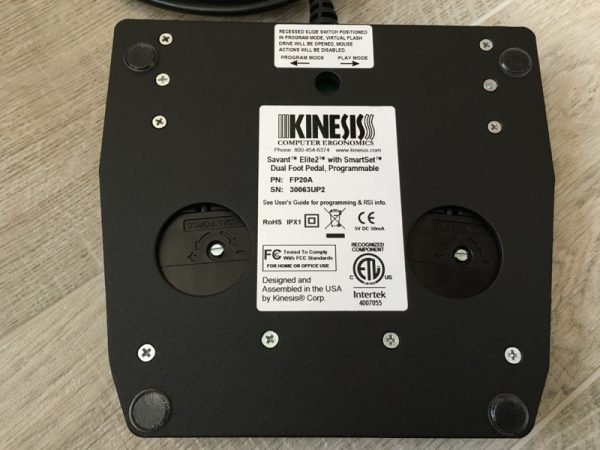 On the flip side you'll find four non-slip feet and a few other surprises.  Note the hole above the Kinesis sticker that hides the recessed program/play switch.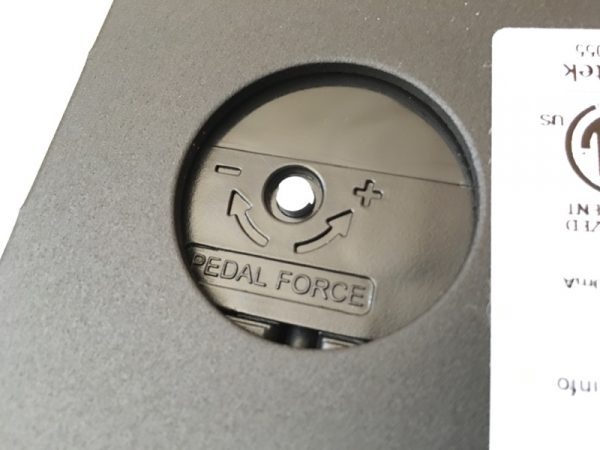 I wasn't expecting this, but each pedal has it's own individually adjustable tension screw.  This is serious stuff!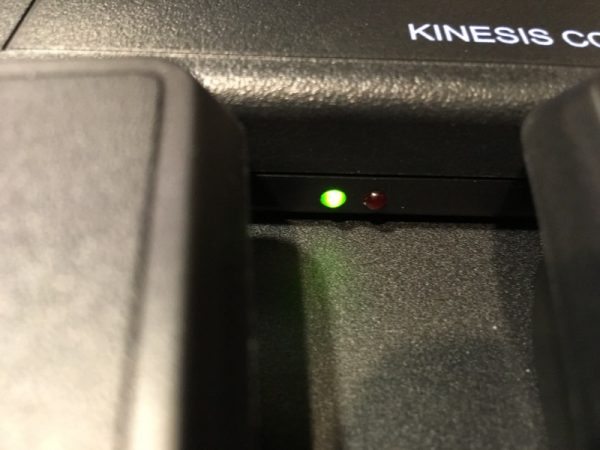 My recording/audio booth has a tiny fanless PC, so I followed the printed instructions by setting the pedal into "program" mode.  A small green LED blinks between the pedals.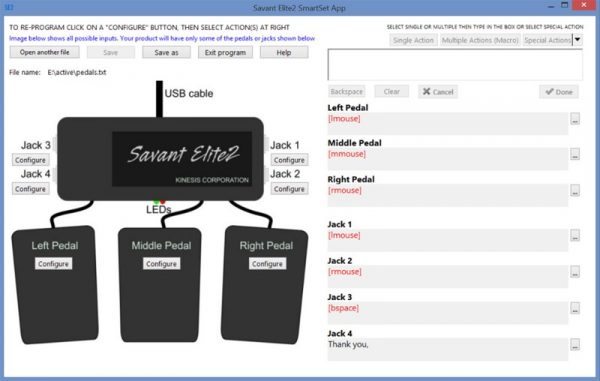 The drivers/apps are stored in memory in the pedal.  Although my pedal only has two switches, the window that appeared showed three.
I use Audacity for voice recordings, so I mapped the left pedal for Pause ("P"), and the right pedal for Record ("R").  You can also map the pedals for mouse clicks as well.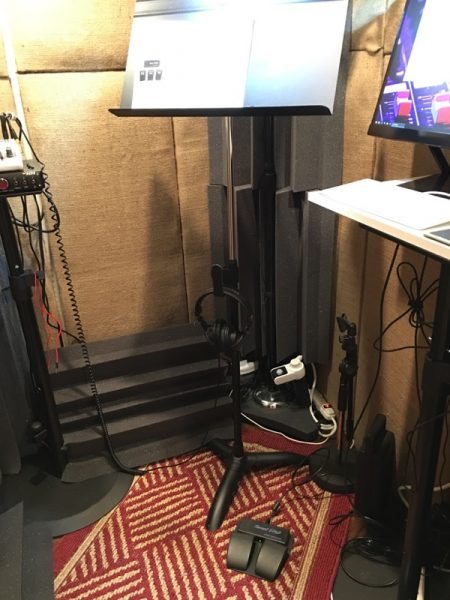 Now I don't have to turn my body to look at the keyboard/screen!  And, if I should change my mind, I could always repurpose the Kinesis Savant Elite2 Dual Pedal for some other purpose I haven't even thought of yet.  I am really impressed how well built the pedals are.
Source: The sample for this review was provided by Kinesis. Please visit their site for more info and Amazon to price check / order.