We use affiliate links. If you buy something through the links on this page, we may earn a commission at no cost to you. Learn more.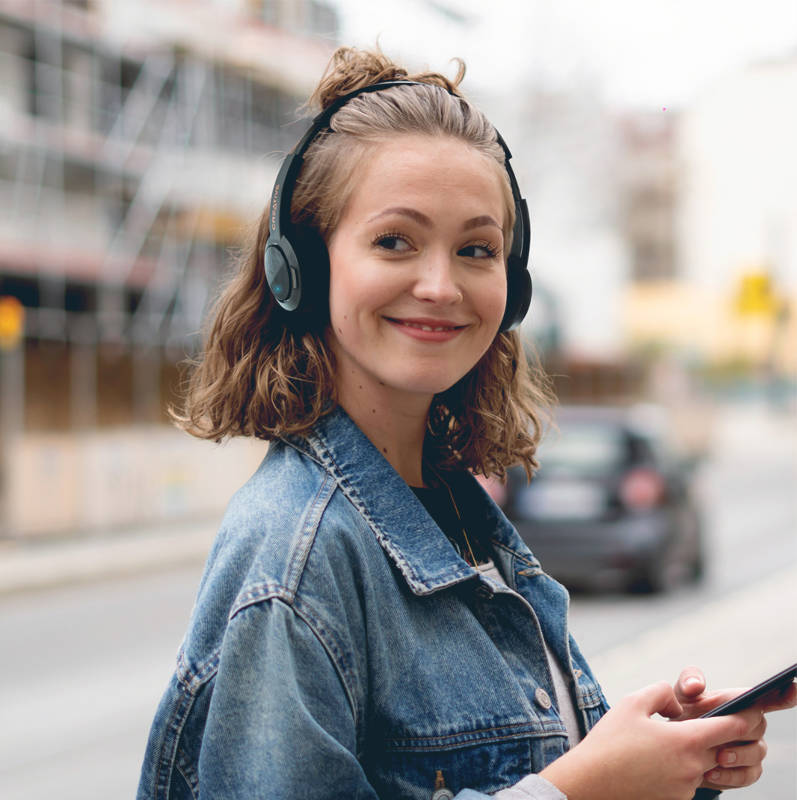 REVIEW –  I know Creative Labs from their line of headphones and other audio gear so I was excited to review this familiar brand name. These on-ear headphones did not disappoint, and as with most Creative products, they put in a lot of quality for the price.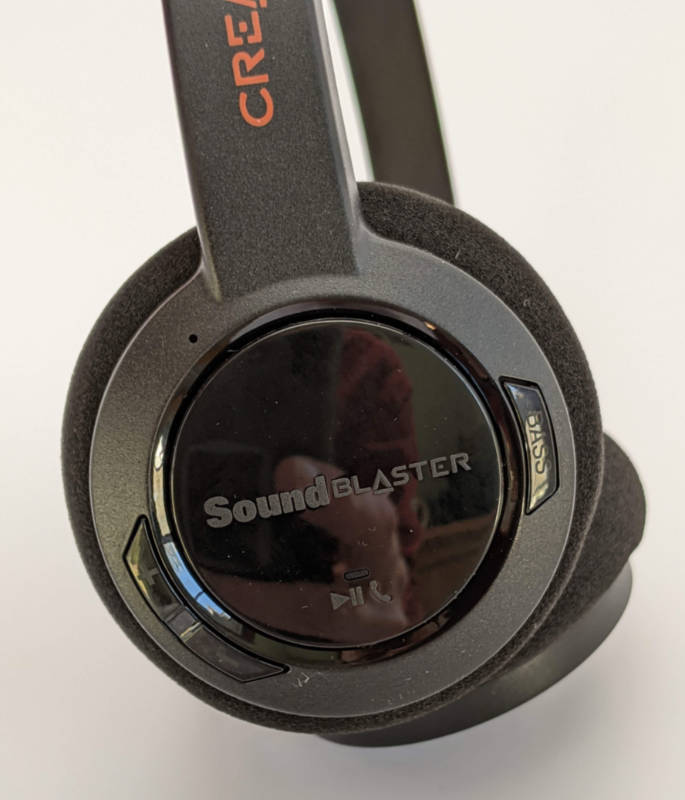 What is it
The Creative Soundblaster Jam V2 headphones are lightweight, on-ear style, wireless headphones.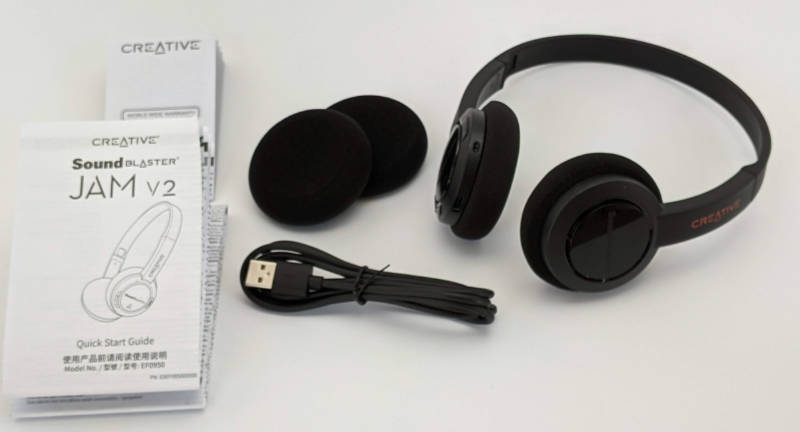 What's in the box
One Sound Blaster JAM V2 headphone

One set, ear cushion replacement

One USB-C to USB-A cable

Quick start guide

Warrant leaflet (1 year)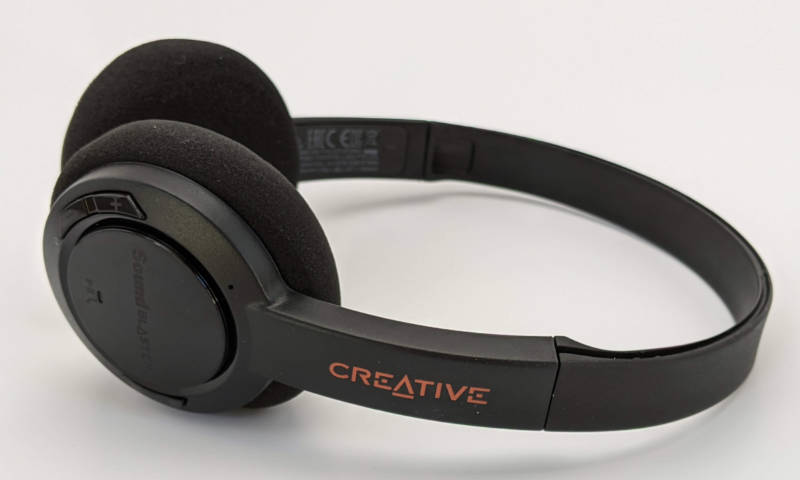 Hardware specs
Bluetooth 5.0

Connectivity range: ~49 feet

Codecs: aptX HD, aptX LL, aptX, SBC

Driver: 32mm neodymium magnet

Multipoint connectivity

One tap bass enhancement button

Dual microphones

Charging and wired playback: USB-C

Battery: 200 mAH lithium polymer

Battery life: 22 hours

Charging time: 1-2 hours

Frequency response: 20-20,000 Hz

Weight: 2.9 oz (1.6 oz on my scale – Creative may have included the cable weight.)

SmartComms Kit: Windows 10 app

including VoiceDetect that automatically mutes and unmutes the user's microphone based on voice detection.  The two-way NoiseClean feature allows users to hear and be heard clearly during online calls. Development is said to be underway for additional operating systems.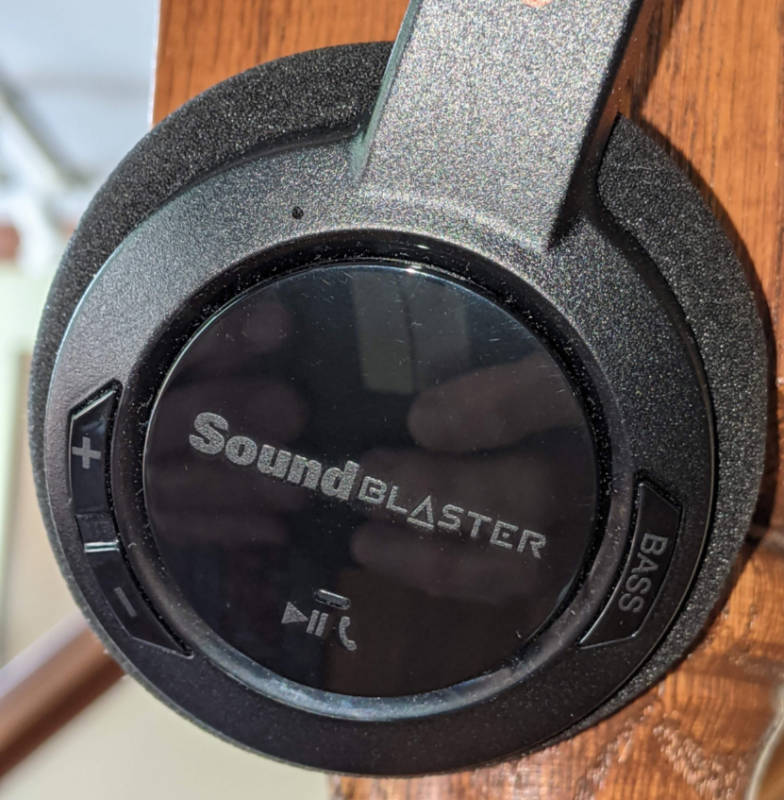 Design and features
The Soundblaster Jam V2 headphones feature comfort, light weight, long battery life, fast recharging, switchable bass enhancement, onboard volume and music forward / back controls, dual microphones, and 'multipoint connectivity'. 
Multipoint connectivity allows for the Jam V2 to be connected to two devices at once. The example given by Creative is, being able to listen to music on a laptop and being able to immediately answer a phone call through the headphones by simply pressing the main headphone button to answer.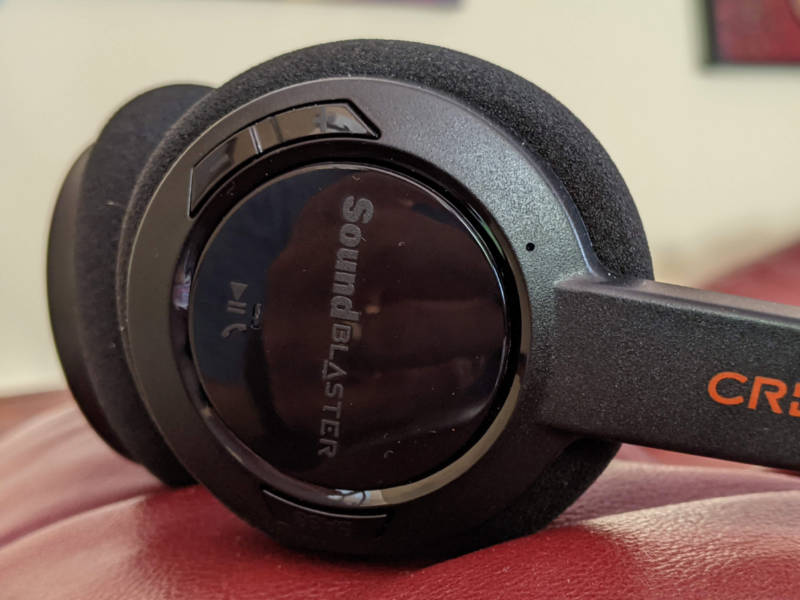 Installation and Setup
Pairing was quick and easy with the Jam V2 headphones.  With the device off, a long hold on the on-off button (which is a 1.5" circle in the center of the right earpiece) initiated pairing. I identified the device with my phone, the two did a quick handshake, and the task was done.
Testing and observations
Turning the bass enhancement on and off, or answering/ending phone calls, generated tones that are louder than the listening volume setting and I found the tones too loud. Ouch.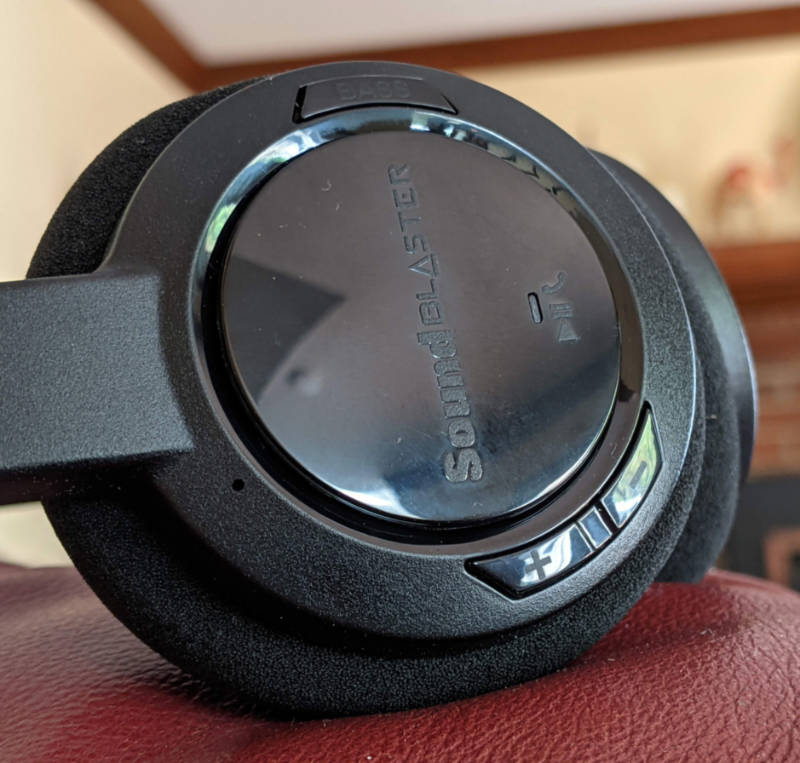 The volume and bass controls were a bit difficult to locate when the device was new to me.  There is not much tactile difference to the buttons compared to the surrounding surface of the earpiece. But once you get it, you've got it.
The bass and midrange were very good with the Soundblaster Jam V2 headphones. The highs were present but not as specific as with high end listening devices. Bass guitar notes were clearer to me than were kick/bass drum beats on most music, but the Jam V2 delivered more balanced sound than other devices I've been recently reviewing. 
In-bound phone call audibility was excellent during calls and my voice was said to be clear and noise-free with no echo during indoor calls. I had the same experience with Zoom and Meet online conferences.  
The 'multipoint connectivity' feature was a bit of a surprise when I was listening to music with the Jam V2. My wife had come home from a workout at which she used the Jam V2. I put on the Jam V2, connected it to my phone and went upstairs. Later I came downstairs and inadvertently joined a phone call she was on! Luckily she was only talking to her sister so I wasn't really intruding. This would only be an issue if you share this device. 
My wife co-evaluated these headphones. Kate works out at a gym that plays loud music. She found the Jam V2 comfortable and sound reproduction was very good, but this is not a noise cancellation device so she will probably prefer a fully over the ear style of headphone. No fault of the Jam V2.
The Jam V2 head band slipped backwards or forwards on her head when she used the elliptical and treadmill so in her experience this set was not well suited for those exercises. Kate may have a smaller cranial area but she claims the contents are more well developed than mine. She did say she wished the Jam V2 was a bit smaller. With the speakers not extended, their center point still sat a bit below her ear canals. 
I mainly do weights and the Jam V2 stayed in position pretty well for me in that setting, even during reclined exercises, on my back. The headphone fell to the floor once when I was doing a face down routine (dumbell rows). Tilting the headband back before those routines took care of that. The extendability of the Jam V2 headband allowed me to find the perfect adjustment for my semi-developed head size.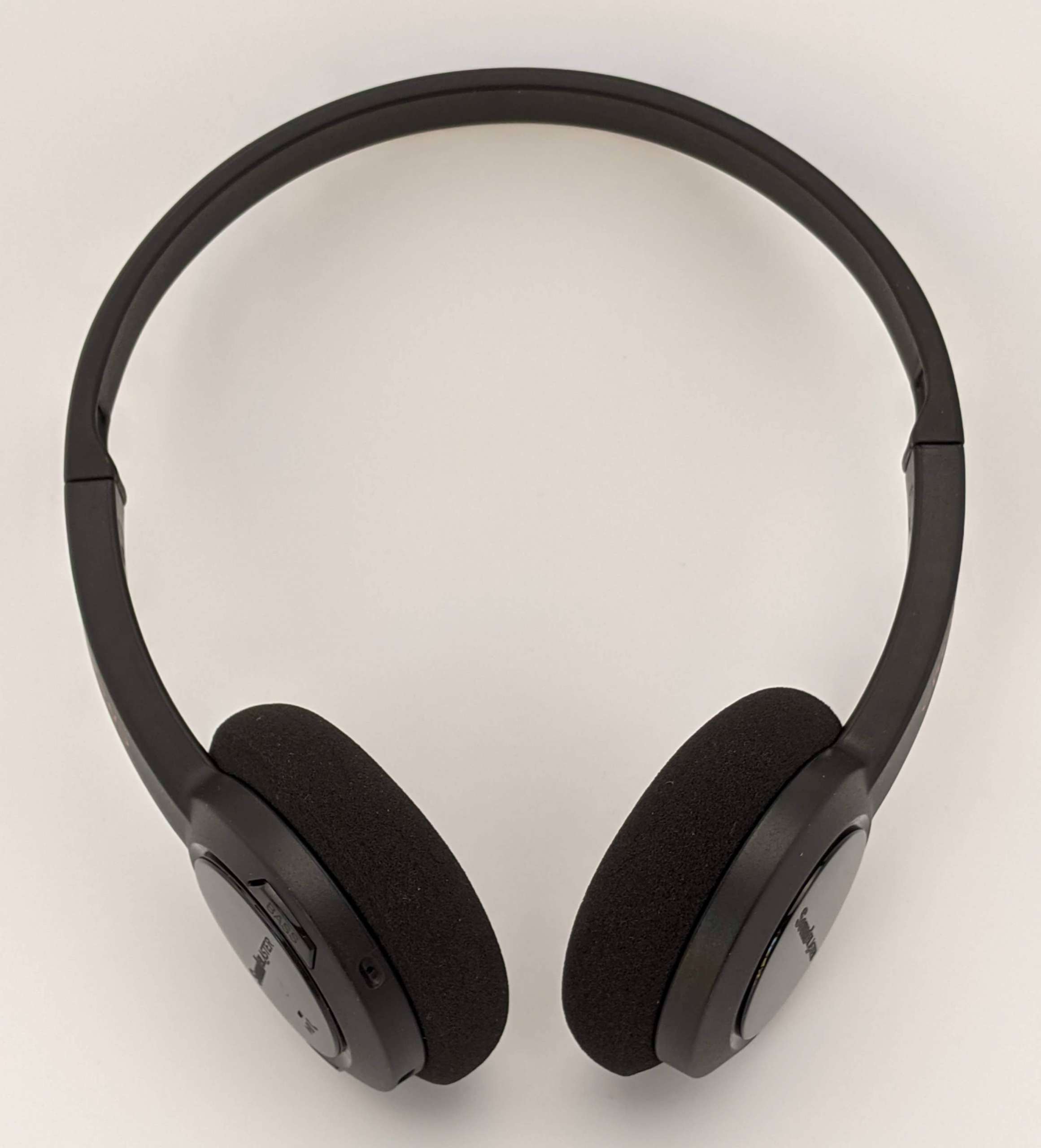 What I like
Nice range of sound production at this price point.

Lightweight and comfortable.

Excellent battery life.

Fast charging 

The 1 year warranty is great for an electronic item

What I'd change
These should be shipped in a box vs. bag. Luckily, no damage.

Quiet the button push tones to half their current volume

A strip of foam at the top of the head-band might hold the phones more securely to the head during exercise for small-frame users.

Final thoughts
The Creative Soundblaster Jam V2 passed my wallet test. After reviewing it I can say I would have bought this for myself, and will buy it as a gift.
Price: $39.99
Where to buy: Creative
Source: The sample for this review was provided by Creative.