We use affiliate links. If you buy something through the links on this page, we may earn a commission at no cost to you. Learn more.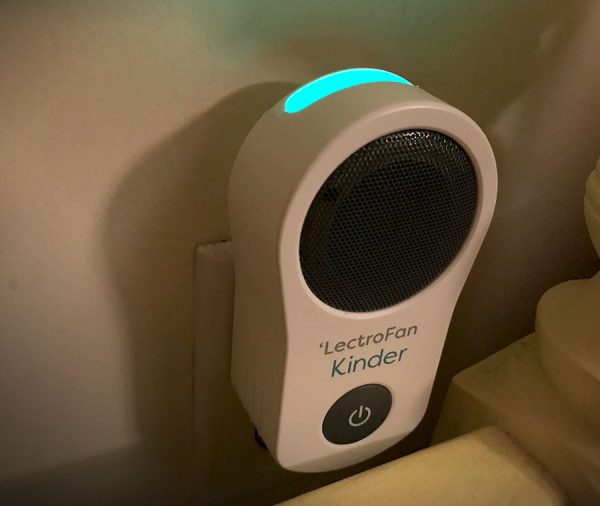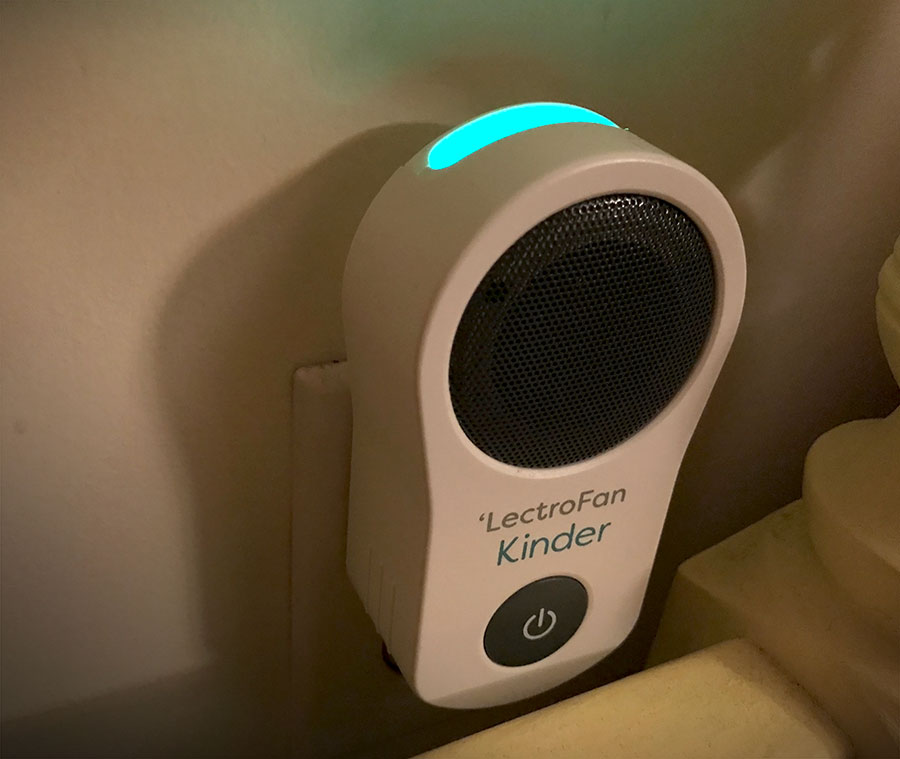 According to Harvard Medical School, there are several variables that have an influence on sleep quality, including temperature, light, and noise, and this is true for infants, toddlers and adults, alike. Eliminating stressful elements and distractions in the bedroom can lead to better sleep, which has given rise to various white noise devices, like the LectroFan Kinder Sleep Sound Machine.
What is it?
The Kinder Sleep Sound Machine is a small speaker that plugs directly into the wall and emits dozens of unique, non-repeating nature sounds, ambient noises or lullabies to promote more restful sleep for your child. It also sports a top facing multi-color LED with several brightness levels. LectroFan makes several models of white noise devices, but this one in particular is aimed at infants and toddlers.
Hardware specs
Plugs directly into a wall outlet
High fidelity, non-looping sounds create a peaceful environment and mask noise disturbances
Soothing LED nightlight displays a rainbow of color
Controlled by easy to use iPhone or Android smartphone app
No Wi-Fi or internet connection required
What's in the box?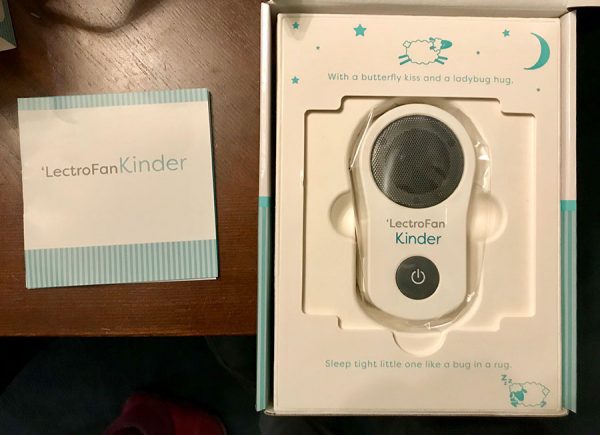 Sound machine
Instructions
Design and Features
I've used a sound device in my daughter's room since she was a baby, just a simple one with about 7 different looping sounds. The one thing I disliked about that one was the few sounds that it had (rain, ocean, heartbeat) were noticeably repetitive. You could make out the loops in the sound waves very quickly and that was super annoying to my ears.
That's where one huge difference lies between that old device and this LectroFan Kinder Sound Machine. Not only does the Kinder have 75 sound environments, the sounds are very high fidelity and non-looping. From what I understand, the proprietary technology behind LectroFan's sound machines mean the audio created is somewhat organic and not just one looping sound file. So if you have the sound set to Ocean, you're not going to hear the same one wave over and over again. Any loop was undetectable, to me, when testing out the different effects.
My favorites were the fan sounds… attic fan, box fan, industrial fan and even an oscillating fan. Since I usually sleep with a fan on in the room, the Kinder did a great job in emulating that low steady hum. I also appreciated the top-facing nightlight. At the very dimmest setting, it's just about perfect, although I wish it could get a bit dimmer, still. The multi-color LED allows a wide range of colors or slowly cycle through a rainbow, which is a neat effect in a dark room.
I mostly kept it at a blue-green, since that seemed like the best color conducive to a sleeping environment. Although if you really want your kid to have some nightmares, you could choose red.
The Kinder Sound Machine is controlled entirely through the downloadable app, so if you don't have a compatible smartphone, you might as well stop reading right now. With so many sounds and light colors to choose from, I don't see how else you could control it. The app is easy to use and connects to the device via Bluetooth, so you can use it almost anywhere in the house.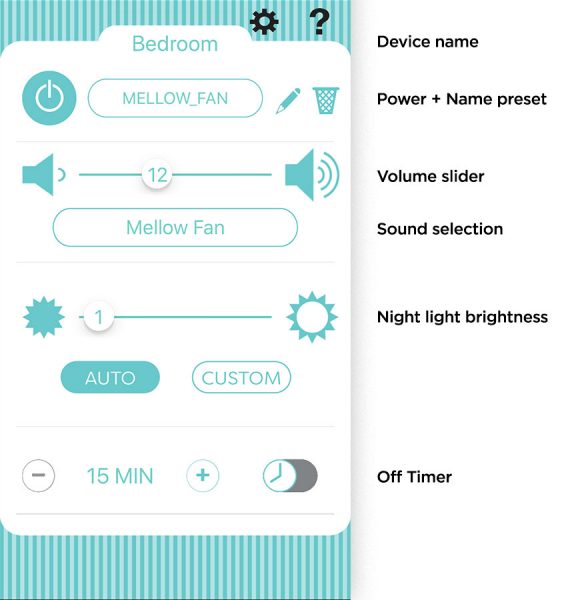 The Kinder does have a physical button on the device itself that turns it on and off, using the last setting programmed into it. The good thing about remote operation is that you can place the device in an out of reach socket, like behind a dresser or bed, and turn it on or off without having to be in the room.
Using the app is simple and intuitive, but feels a little clunky when trying to browse through all of the sounds. It allows for savable custom presets, so you can find your perfect mix of sound, light color and levels for both brightness and volume.
Naturally, the star of the show is the sound quality. The tiny speaker does a fantastic job of reproducing the ambient noises. It's plenty loud and has natural-sounding acoustics. And they didn't skimp on the sound selection… everything from nature, with rainstorms, distant thunder and several beach scenes, to a wide range noise "colors", from muffled deep brown to hissy white.
They all sound great and most importantly, are designed to be unobtrusive and ignorable. After a few moments, it's like your brain just sort of tunes out the noise and focuses on something else, which is exactly what you want when trying to fall asleep.
What I liked…
great audio fidelity
app is easy to use
adjustable nightlight
Might be a turn-off, literally…
has an on/off button on the device, but requires smartphone app to control light/audio levels
Final thoughts
The LectroFan Kinder is fantastic. I wish I would have had it when my daughter was younger, so I didn't have to listen to those repetitive ocean waves while rocking her to sleep so many evenings. Simple to use and dozens of ambient non-looping sounds to choose from. I loved it.
Price: $79.95
Where to buy: You can purchase the LectroFan Kinder Sound Machine on Amazon.
Source: The sample of this product was provided by LectroFan. You can find out more on their website.