The Gadgeteer is supported by readers like you! If you buy something through links on our site, we may earn an affiliate commission at no cost to you. Thank you! Learn more.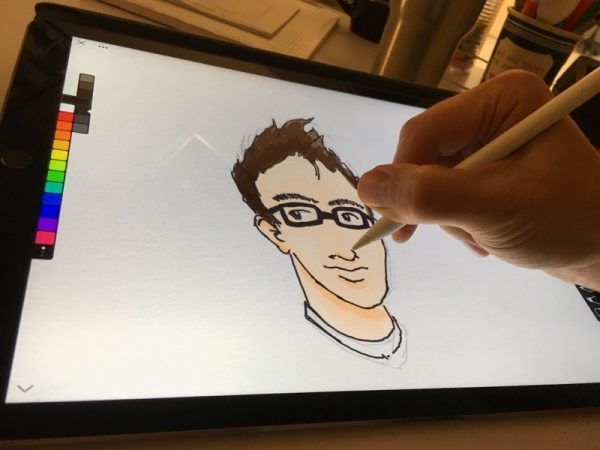 One of my favorite tech innovations of the past year is Apple's iPad Pro paired with the Pencil. There have been many digital styli that have preceded it, but for me, nothing's come close to touching the Pencil for note-taking and drawing.
I've been dabbling in iPad sketching apps for almost as long as they've been available. Procreate, Adobe Sketch and Paper have been my go-to apps for different reasons. I like the simplicity of Paper, the depth of Procreate and the Creative Cloud integration of Sketch, and I've been bouncing between all three for quite some time.
When I found out that The IconFactory was creating their own sketchbook app that was built from the ground up around the Pencil, you can bet that caught my eye.
Linea feels like it pushes all the right buttons for me. Its toolset boasts the simplicity, and more important, the restraint, of Paper, while offering several very useful features. Let's crack this nut.
The Interface
The IconFactory did a fine job with their layout. It puts everything within reach while remaining compact, maximizing the canvas area. It can be hidden with a simple tap on the arrow in the bottom of the screen. The layer, grid, and paper textures can be toggled with a quick double-tap on the respective icons. It's fast and intuitive.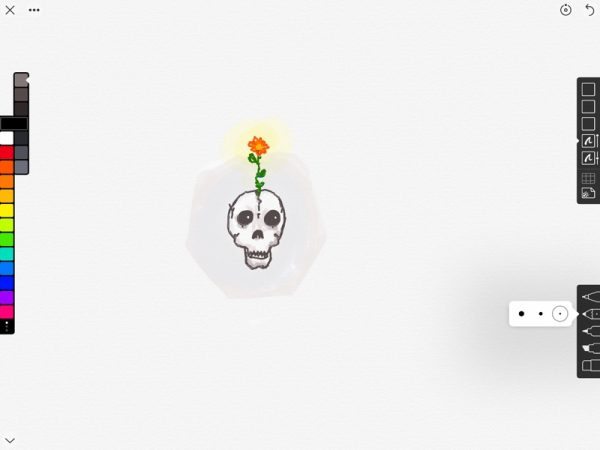 I love the way they handled the color selection. Tapping on a hue reveals a second row of swatches with lighter and darker shades. Sliding the swatch bar up or down moves to the next row of colors. There is an entire row of customizable swatches if you want to pick out your own palettes.
On the opposite side, you'll find the layer tab, grid selection, and paper texture. Five layers are all you get, but that's been plenty, in my experience. Each can be moved up or down, turned on or off and adjusted for transparency. A layer can be merged down with the one under it. It's worth noting there are no blend modes as you might find in other drawing apps.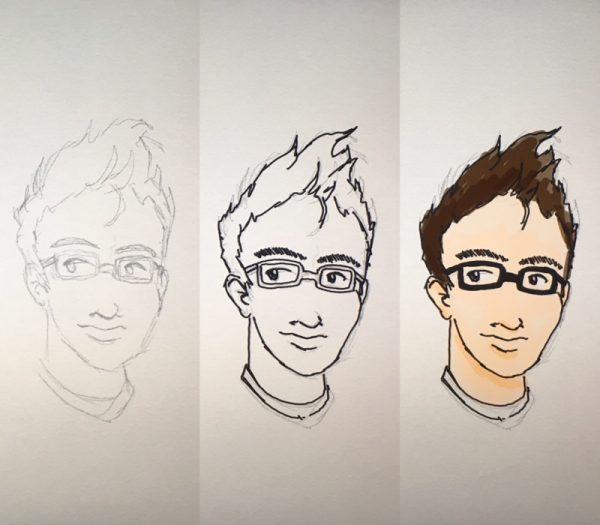 There is no import option, which is a shame. I often import source material to the canvas so I don't have to swap back and forth between apps to keep drawing.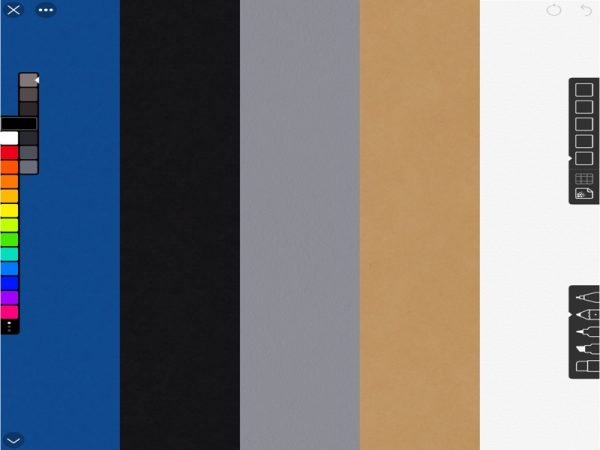 The paper textures are a nice touch. There are five distinct colors and the texture themselves can be turned on and off with a quick double tap. There are also five types of grids and a number of handy templates, including storyboards, app icons and mobile device screens, perfect for design prototyping.
I appreciate the multiple export settings available, such as multiple file types and transparency options. I can even export a layered PSD to finish up in Photoshop.
The Tools
Finally, there are the drawing tools, themselves. At your disposal are a mechanical pencil, art pencil, technical marker and wedge marker. Each have several tip sizes and utilize the Pencil's pressure sensitivity in different ways. For instance, the pencil tools act as you'd expect, where a firmer press against the glass creates a darker line. Whereas the marker creates a thicker line with more pressure.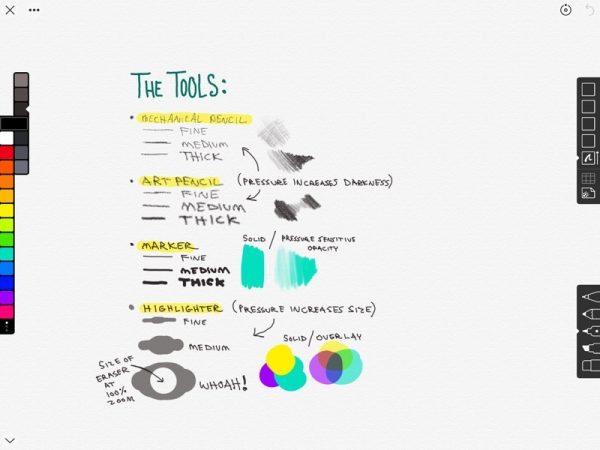 For an app claiming to be built around the Pencil, it's curious that the art pencil tool doesn't take into account the angle at which the Pencil is being held. It wouldn't work if you were trying for an angled shading technique, for instance.
There's also an eraser, of course. With a Pencil connected, the app defaults to using a finger as the eraser. It's an intuitive approach that's not unlike using your finger to remove marks on a dry erase board.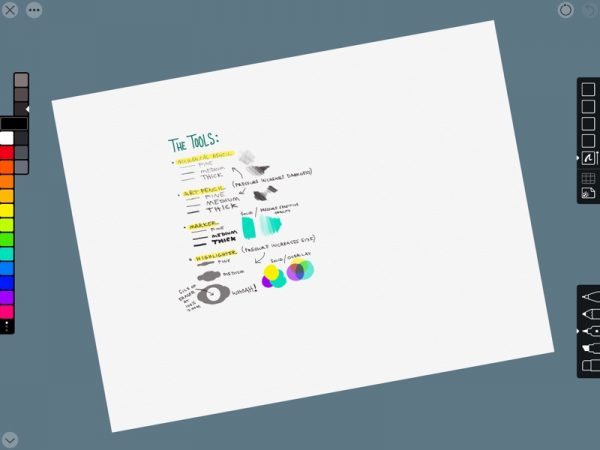 What's more, undo and redo can be quickly accomplished with a two or three finger tap on the canvas, respectively. You can pinch to zoom, as you'd expect, but you can also rotate the canvas.
Conclusion
After spending some time with Linea, I found a lot to like. Right out of the gate, it's a refreshing entry in a category with many excellent alternatives, and I feel like with a few tweaks and additions, it could prove to be the one I go back to the most
Linea is available on the App Store for $9.99. If you want to give it a closer look, you can watch some short demo videos on The IconFactor website.
Source: The app for this review was purchased with my own funds. Please visit The IconFactory for more info and the iTunes App Store to buy it.
Product Information
Price:
$9.99
Manufacturer:
The IconFactory
Retailer:
iTunes
Pros:

Intuitive finger/Pencil control
Simplified art tools and color selection
Unique templates and grids
Uncluttered interface

Cons:

Could further utilize the Pencil's abilities
Lacking a selection tool and image import