We use affiliate links. If you buy something through the links on this page, we may earn a commission at no cost to you. Learn more.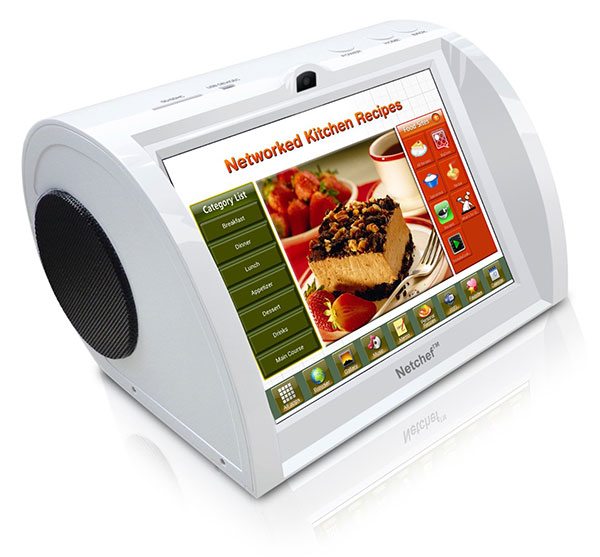 The Netchef G2 is a kitchen recipe reader developed by Sungale that is powered by the Android operating system and features a 1024×768 8-inch touchscreen. This counter-top cooking companion comes preloaded with over 500 recipes and has 4GB of internal memory and up to 32GB of external memory that can be used to store your own recipes, pictures and videos.
The Netchef has an easy to use interface so you can quickly find a recipe and get cooking. Need some tunes while you cook? No problem. The Netchef comes equipped with two speakers so you to listen to your favorite music from apps like Pandora. It also includes built-in timers, a unit conversion tool, it's water-proof, fire-proof, and easy to clean, making it a better solution than using your smartphone or tablet.
The Netchef G2 PF810 is available now and is priced $279.99.