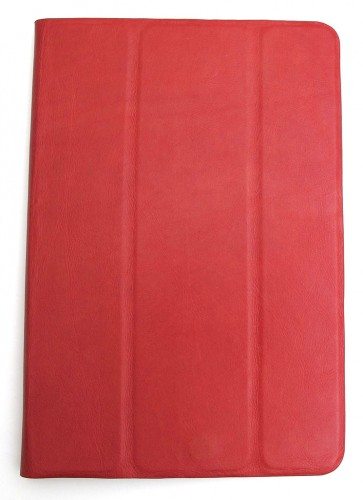 When Apple released the details about the iPad mini, I was underwhelmed to say the least. I had no intentions of buying one and even said as much in my mid-life tech crisis gadget diary post last Fall. But then Janet and Dave kept talking about their minis and I finally caved and bought one on a whim. It turns out that I love it and use it all the time. Much more than I ever used my prior iPad models.
I don't normally use a case with my gadgets. But since I carry the mini with me every day, I wanted something with the convenience of being play-through, while also offering protection from scratches. I bought an Apple Smartcover at the same time I purchased the mini. It's ok, but it only protects the display, so I've been on a quest to find a perfect iPad mini case. The first candidate is the Bear Motion Brazilian Buffalo Leather Folio.
Note: Images can be clicked to view a larger size.
This case features construction of 100% genuine buffalo leather with a built in stand for multiple viewing angles and has ability to wake or put your device to sleep by opening or closing the cover.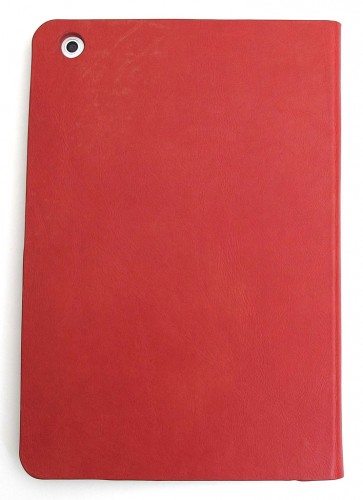 The case is only available in one color available in Black and Vintage Red. Red isn't one of my favorite colors, but I do find this cover to be attractive.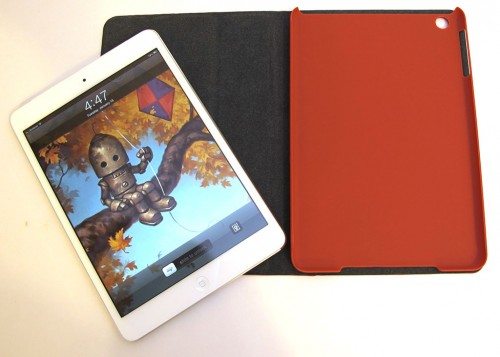 The Bear Motion Folio opens like a book. The mini snaps into a plastic tray that is attached to the right side of the case.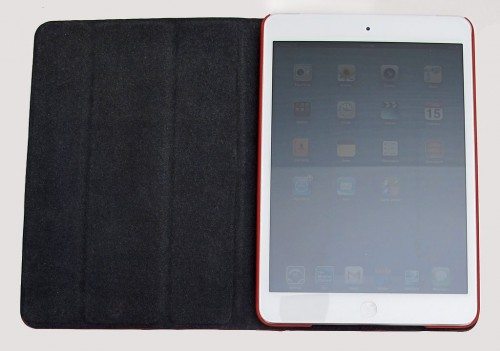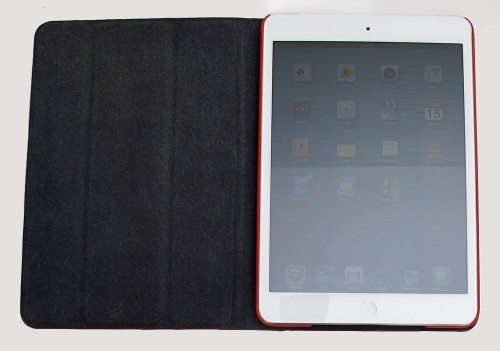 The tray holds the mini securely with no worries that it will fall out. I really like this style of holder because it adds very little bulk and allows for access to all the buttons, ports and the camera on the back.


The speakers and the lightning connector on the bottom edge are easily accessible.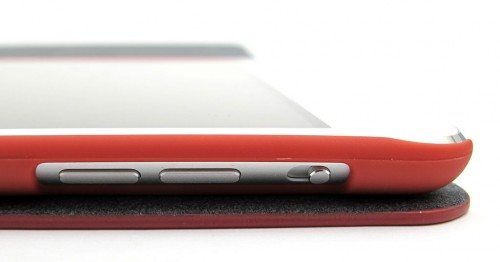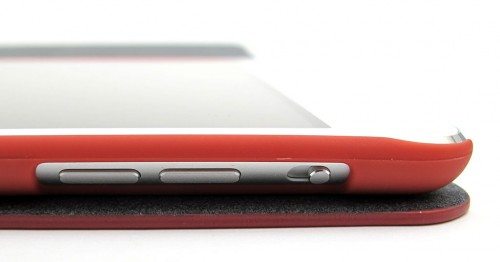 As are the volume buttons and the mute switch.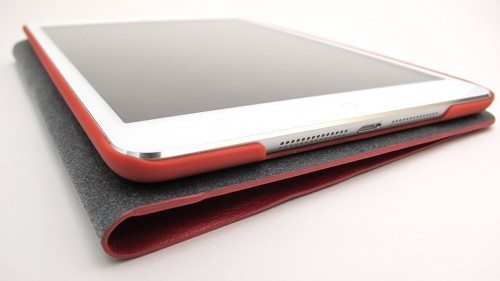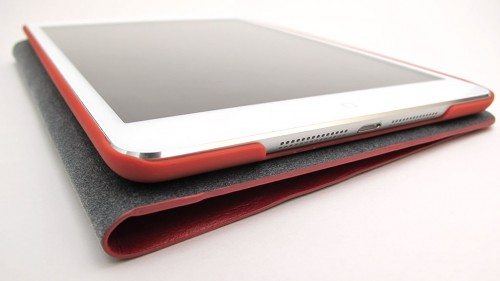 The folio's cover has a soft Grey suede lining that keeps the display protected from scratches. Opening / closing the cover activates the wake/sleep feature of the mini. The cover lays perfectly flat when closed or open and can fold behind the mini for easy one-handed use.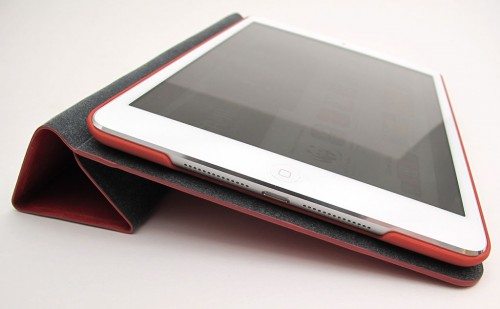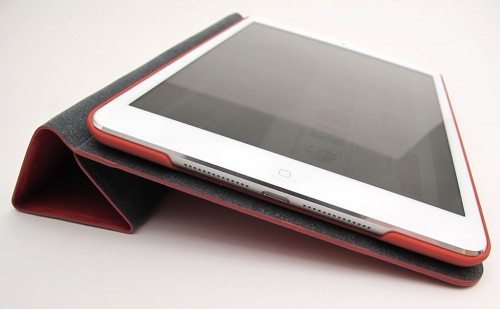 It can also be folded to create a stand.
I've been using the Bear Motion Brazilian Buffalo Leather Folio iPad mini case for the past 2 weeks and I like it a lot. It's made really well and I could find no defects with the construction, fit or finish. It also looks nice and is comfortable to hold.
The only small complaint that I have with this case is that when I first opened the box, I was overwhelmed by a very sharp odor either from the leather or dye. I've smelled this odor on other inexpensive leather items, so it didn't leave me with a great first impression. But once I snapped my iPad mini into the case and it, I forgot about the smell. Luckily it's worn off and not noticeable any longer.
If you're looking for an inexpensive, nice looking, protective case for your iPad mini, the Bear Motion Brazilian Buffalo Leather Folio is one you should definitely check out.
Some of our links in posts like this one are affiliate links, which means that we may receive a small commission on purchases at no cost to you.
Product Information
Price:
$29.99
Manufacturer:
Bear Motion
Requirements:
Pros:

Inexpensive
Well made
Not bulky

Cons:

Strong chemical smell (it does go away in about a week)