We use affiliate links. If you buy something through the links on this page, we may earn a commission at no cost to you. Learn more.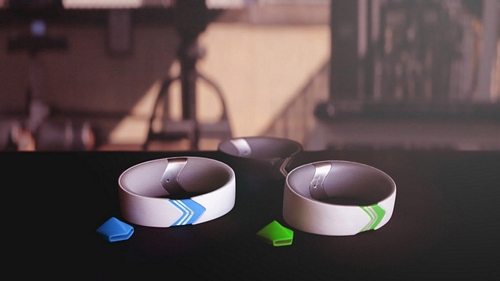 In keeping with my fascination with wearable fitness devices, I bring you the Amiigo fitness bracelet, which is a project currently in the funding stage on the indiegogo website. Unlike other wearable fitness wrist devices (the Nike FuelBand and Fitbit Flex), the Amiigo is a two piece fitness device; one piece  you wear on your wrist and the other on your shoe. The device sends data back via Bluetooth to your iOS or select Android device, where the proprietary software determines what type of activity you are actually doing. Along with the standard tracking features provided by the other devices, such as calories burned and steps taken, the Amiigo also tracks heart rate, blood oxygen levels, and skin temperature. The one feature that seems to be missing in the Amiigo is a visual indicator on the device to show how you are progressing towards your goals; the only way to tell how you are doing is to check your mobile device.
The Amiigo is available for preorder at a cost of $99.00 for the black or $119.00 for either the blue or green.  It is slated to be available in June of 2013.