We use affiliate links. If you buy something through the links on this page, we may earn a commission at no cost to you. Learn more.
This post brought to you by Arcsoft. All opinions are 100% mine.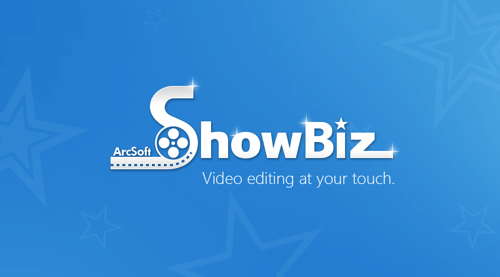 Are you tired of your "amateur" videos?  You record your vacation memories, your child's birthday party, or even a wedding, and it all looks somehow unfinished.  Even the grandparents are bored watching their grandkid's star turn in the school play.  With the new ShowBiz Windows 8 app from ArcSoft, you can turn your "home movies" into professional-looking, polished videos.  ShowBiz is full-featured movie editing software for your Windows 8 or Windows RT device.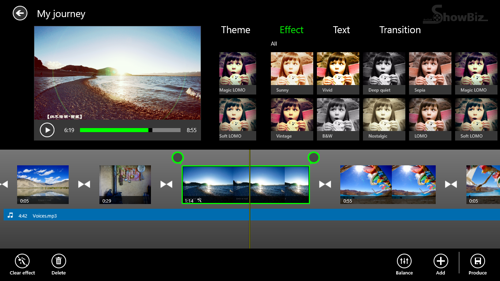 With ShowBiz, you combine your videos, photos, and music clips into a beautiful product you'll be proud to share.  Using Windows 8/RT native touch support, you'll easily tap your way around the editing process.  Set the tone for your movie with one of the app's professional quality themes.  Add interest with one of the contemporary effects, and make cuts smooth with ShowBiz's transitions.  Remove flubs or bad shots and combine the best images into a finished product that would make a professional videographer proud.
You can add text to share information or memories with your audience and choose how and where it is displayed.  For an even more personal touch, you can add spoken narration to your movie.  To make it seem even more professional, add a soundtrack to your movie.  To simplify the process, you'll be able to manipulate separate tracks for music and narration.  Use the preview window to check your progress and evaluate your end product.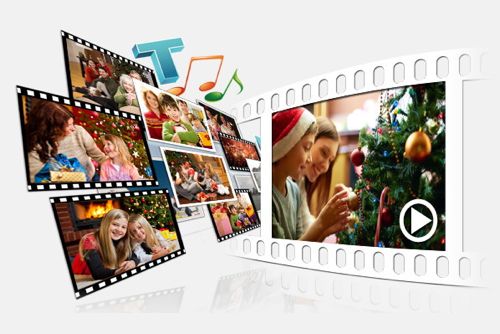 ShowBiz keeps a library of your finished projects, so you can view them or even modify them at any time.  When you finish the editing process, you'll have a movie that you'll be proud to share with friends and family.
ShowBiz unleashes your inner auteur.  With the app's tools, your artistic, creative side flourishes.  If you feel you don't have a creative side, the app's effects will help you find it.
The ShowBiz app is $4.99 in the Windows Store.  Download it, and you'll be ready to make your videos as fun and exciting as watching your firstborn child get married.  You owe it to your memories.