We use affiliate links. If you buy something through the links on this page, we may earn a commission at no cost to you. Learn more.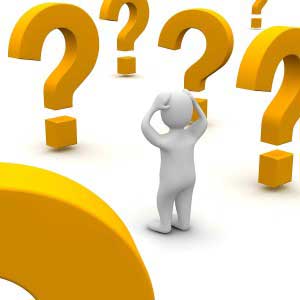 I think I'm starting to sound like the grumpy old gadget woman lately, but today's Apple iPad mini event did not excite me any more than last month's iPhone 5 announcement. If you recall, I decided NOT to buy an iPhone 5. I dumped my iPhone 4S and defected over to camp Android with a shiny new Samsung Galaxy S3. After more than a month with this new phone, I can honestly say that I haven't missed the iPhone at all. So back to today… I went into the Apple event (figuratively, not literally) hoping to come out on the other side wanting to pre-order a iPad mini and a 13″ Macbook Air with a Retina display. 
First let's talk about the iPad mini. I barely use my 3rd gen iPad. Which by the way is old news now that it's 7 long months old and today was  replaced by the 4th gen iPad. My main use for the iPad has been to test styluses and as a travel companion. Since I don't travel all that often, it mostly sits unused on my desk. I considered the mini thinking I might like to take it with me to work every day since it would be smaller and lighter than the full sized iPad. But, I sit in front of a 24″ LCD display with a laptop connected to the net for 8hrs each day. I seriously doubt the iPad mini would ever need to leave my bag… I was also disappointed to see that it doesn't include a Retina display, but in all honesty, I just prefer a tablet with a 10″ display so that I don't have to do a lot of pinching and zooming when surfing. So I went into the event today feeling pretty sure I wouldn't be interested in the mini and I came out feeling the same way. If the mini had a Retina display and a digitizer like the Samsung Galaxy Note with the S-pen, I would be ordering one.
Then there's my laptop situation… I have a very soon to be 2yr old 13″ Macbook Air, which has become my main / only computer after I traded in my almost 3yr old 27″ iMac to PowerMax for credit. I absolutely love the size, weight and battery life on the MBA, but the display does have me squinting now and then. So I was hoping for a 13″ MBA with a Retina display, but no such luck. Apple decides to offer a 13″ MBP with retina instead. Since they have updated almost every piece of hardware they sell EXCEPT for the Macbook Air, it makes me wonder if the MBA is going to be phased out.
The thought has crossed my mind that I should trade in my MBA and also Jeanne's almost 3yr old 15″ MBP to PowerMax while I can still get a nice chunk of credit (they really do pay well and it's very hassle free) and sit on that credit while I take an Apple vacation. I use Windows 7 at my day job, but haven't used a Windows machine at home for years. It would be an interesting experiment to see if I could be happy without OSX. Windows laptops certainly give you more bang for your buck and truth be told, I spend 99% of my time in a browser or Photoshop. I can do that on either platform.
Anyone else having a mid-life tech crisis too? Or am I here in my own little confused gadget world? 🙂