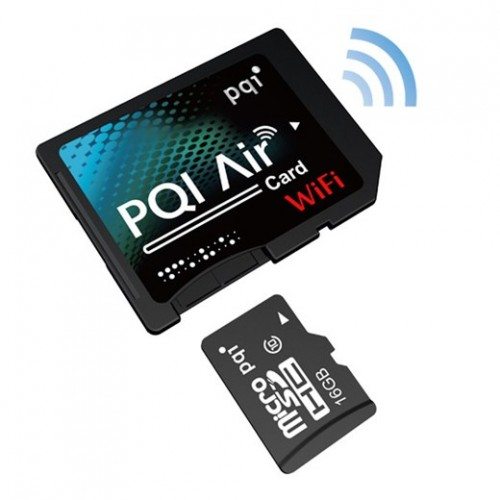 If you follow our ramblings, you'll know that Julie and I both love our Eye-Fi cards (see Related Items below). The biggest issue is that they only come in set memory sizes (not a big issue because of the continuous memory function).  The PQI Air gives you the WiFi functionality to be able to browse images from your camera or save them to your iOS or Android smartphone or tablet using their app. Rather than being constrained by set memory sizes like the Eye-Fi you can swap and replace with your own Micro-SD memory. Useful if you still want to keep memory card backups of your shots as well for peace of mind or want to keep a faster card say for video recording.
There's no listing on the site of what file formats are actually supported for transfer however, either for still or video. One would assume it covers JPGs and MP4s but RAW support is unknown. Indications are it will cost around $50 for the adapter without memory based on the Japanese pricing.
Some of our links in posts like this one are affiliate links, which means that we may receive a small commission on purchases at no cost to you.