We use affiliate links. If you buy something through the links on this page, we may earn a commission at no cost to you. Learn more.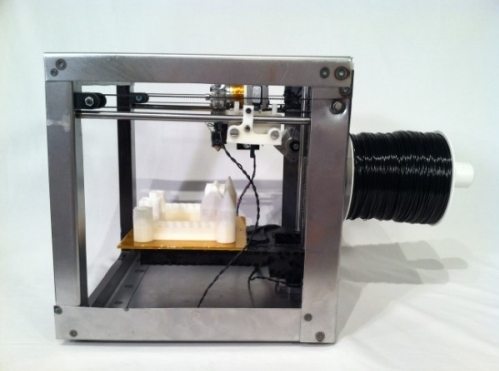 Come on admit it, you really want one! Well I do anyway, and the field of 3D printers is getting better and cheaper.  We reported on the Makerbot Thing-o-matic in August last year, a "consumer" 3D printer for $1299 at the time. Well former Makerbot COO Samuel Cervantes now heads up  Solidoodle and they've just released for pre-order the Solidoodle 3D printer for $499.
With a 6″ X 6″ X 6″ build area, the printer comes fully assembled, and the frame is constructed from steel.   The unit has an 11.5″ X 11.75 X 11.75″ case footprint (LxWxH) and weights in at 17 lbs.  It uses 1.75mm plastic filament to "print".
Available from Solidoodle in Base ($499), a Pro ($549) and Expert($599) models.