We use affiliate links. If you buy something through the links on this page, we may earn a commission at no cost to you. Learn more.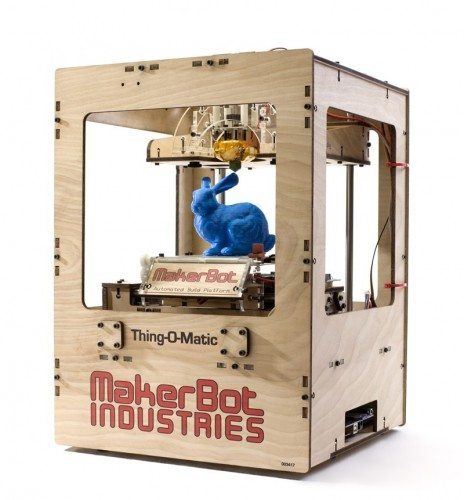 3D printing is a form of manufacturing technology where three dimensional objects are created by laying down successive layers of material. Industrial 3D printers are available but aren't the cheapest item around. The  Makerbot Thing-O-Matic is an an open source 3D printer for substantially less. Using a 3D CAD program and plastic filament you can create (or recreate) 3D objects.
Kinda reminds me of the Star Trek replicator ( though I wouldn't be eating anything you create with it).  SCHWEET !!!  WANT……!!!!   🙂
Check it out at Makerbot , starting from $1299 (some assembly required 🙂 )
And make sure you check out some of the videos.