We use affiliate links. If you buy something through the links on this page, we may earn a commission at no cost to you. Learn more.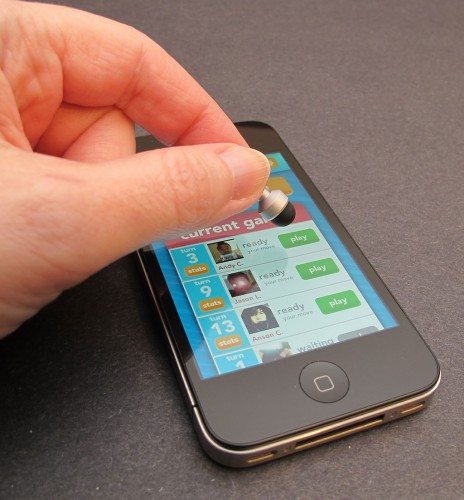 For 99.9% of the things you do on your smartphone you don't really need a stylus. But if you're as addicted to Draw Something as I am, you may find that a stylus is almost a necessary accessory (say that 3 times fast for bonus points). At least if you want your opponent to be able to guess what the heck you're trying to draw. Keeping a stylus handy is the main feature of the MicroStylus, which claims to be the world's smallest capacitive stylus. It's definitely tiny. But when is small too small? Let's find out.
Note: Click the images in this review to see a larger view.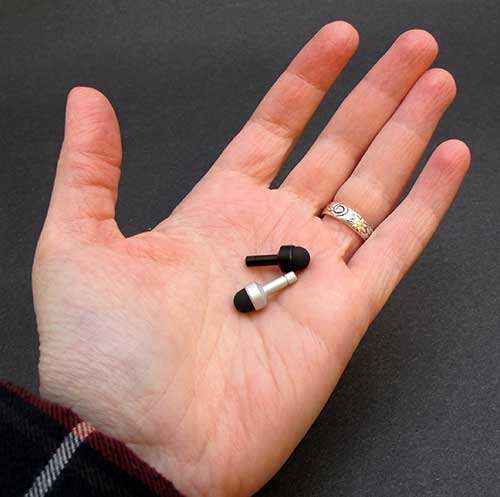 This is the MicroStylus. See, I told you it was tiny!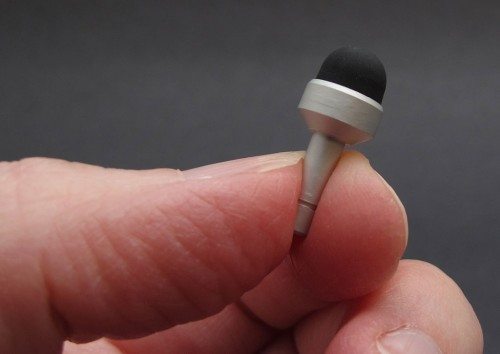 It's machined from billet aluminum and from end to end it's only about .8 inches long.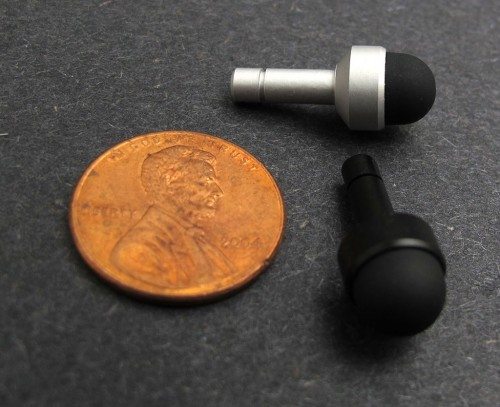 It's available in Silver or Black, with the same type of hollow stylus tip that we see in many other styluses on the market like the Targus.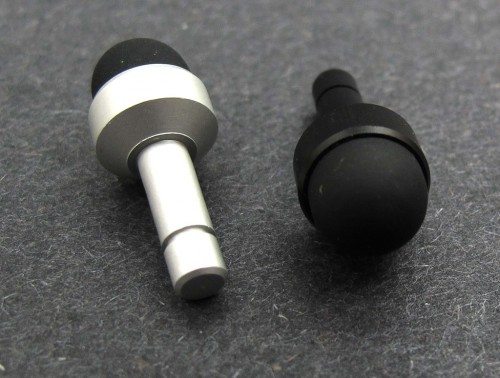 The shaft the MicroStylus is designed to fit into a standard 3.5mm headphone jack.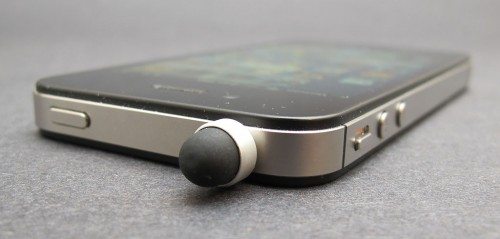 When inserted, it will not fall out even with vigorous shaking.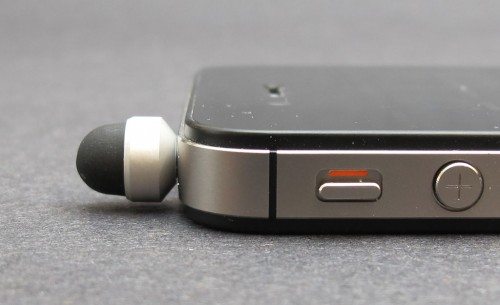 Also, when it's inserted, it does not trick your smartphone into thinking that you have earphones plugged in. At least on my iPhone, I was able to play music through the built in speakers with no problems while the MicroStylus was stored in the earphone jack.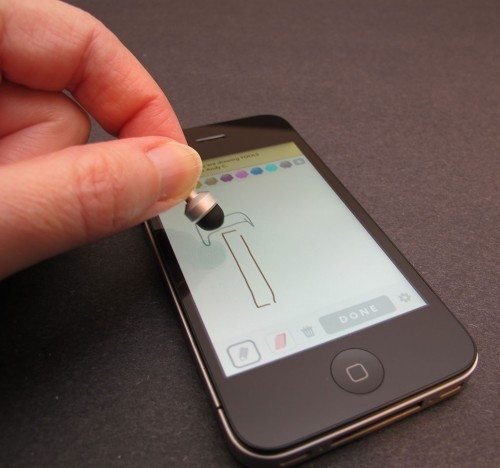 Here's the good news… The MicroStylus is a handy little stylus that you never have to go searching for because it's attached to your device. Although I would not want to use the MicroStylus as my primary stylus, it does get the job done for a super fast round of Draw Something, written note in BugMe or any other time when using my finger doesn't allow for more finely detailed drawing and writing.
The bad news is that the MicroStylus is so tiny that the .4 inch long shaft might make this stylus just as useless as big fingers for large handed folks. Because it's so small, your whole hand blocks the view of what you're trying to draw / write, instead of just your finger tip.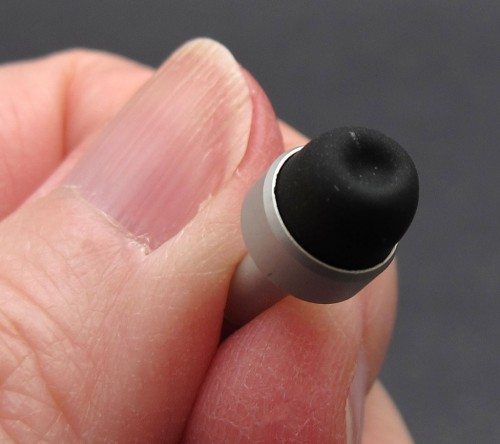 Another thing to consider, is where the heck do you put it when you actually want to use your earphones with your phone? The stylus is so tiny, that if you don't store it in the earphone jack, it will most likely vanish without a trace.
I also had an issue with one of the MicroStylus samples that were sent to me. As you can see in the image above, the stylus tip looks deflated. It didn't come that way. It seemed fine for the first couple of minutes I was inspecting and trying it. It was only after I inserted it into my iPhone's earphone jack and then pulled it out, that I noticed the dimple. The only thing I can think of that happened is that I accidentally pinched the stylus tip when removing it from the phone. I must have damaged the tip in some way. No matter what I have tried, I have not been able to repair it. Squeezing it, rolling it between my fingers, etc, hasn't caused the dimple to go away. So far I've not damaged the other sample in the same way. This is just something to be aware of if you decide to order a MicroStylus. Be very careful how you insert and remove it from the earphone jack, so that you can avoid ruining it.
The MicroStylus is a clever idea. It can be useful for apps that require finer control than what our fingers can provide. That said, the size makes it feel a bit awkward to use and the price of $9.99 for one or $15.99 for two seems pretty inflated for what you're getting. At least shipping is free.
Do you use a stylus with your smartphone? If so, which one?
Update 4/29/12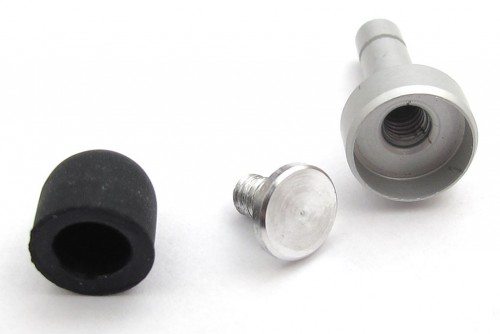 The MicroStylus people saw my complaint about the deflated stylus tip and told me that the rubber they are now using is a bit thicker and should not have that problem. They also informed me that you can disassemble the MicroStylus by pinching the tip and unscrewing it. I did this and now the stylus is fine.
Product Information
Price:
$9.99/1pcs, $15.99/2pcs.
Manufacturer:
MicroStylus
Requirements:

Capacitive display device with a standard 3.5mm earphone jack

Pros:

Tiny
Stores in a 3.5mm earphone jack

Cons:

Tiny
What do you do with it when you need to use your earbuds?