We use affiliate links. If you buy something through the links on this page, we may earn a commission at no cost to you. Learn more.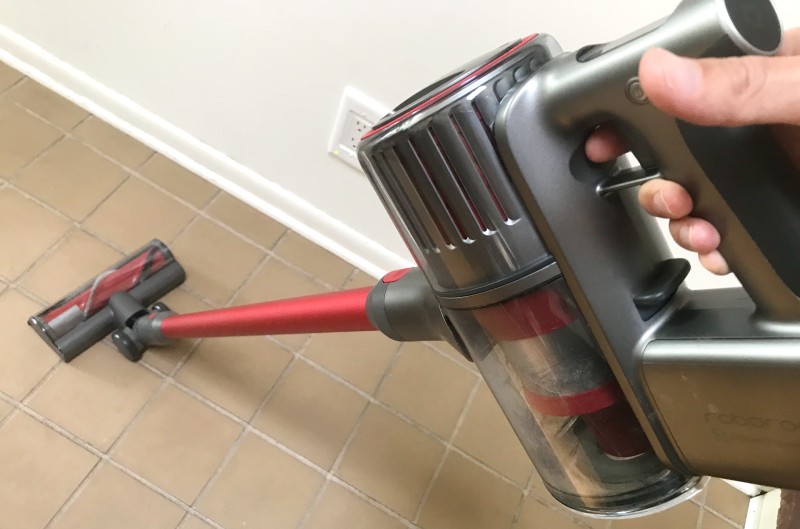 REVIEW – The Roborock H7 cordless vacuum is a powerful tool to clean every nook and cranny of your house. It has an impressive battery life, three power settings and multiple attachments, including a mop attachment that's sold separately.
What is it?
The Roborock H7 cordless vacuum is a battery-powered cordless vacuum with three levels of suction and three lengths and four included brush head attachments, as well as a magnetic charging port and optional, disposable dustbin bags.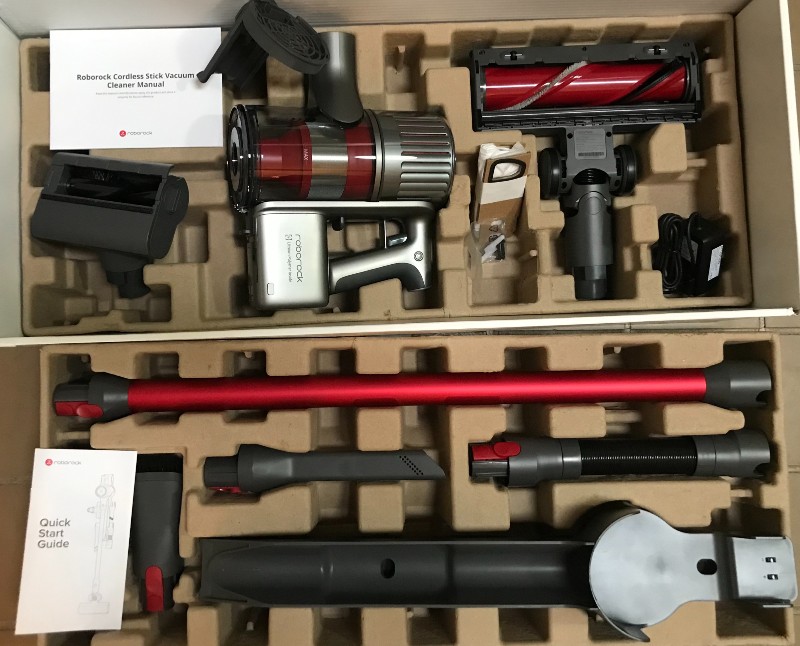 What's in the box?
Roborock H7 cordless vacuum

Battery pack

Stick attachment (baton)

Flex tube

Crevice tool 

Dusting brush

Multi-surface vacuum brush

Motorized mini-brush

Dust bag and dust bag holder

Manual

Power adapter

Charging dock wall mount and hardware
Hardware specs
Item model number: H7M1A

Item weight: 3.2 pounds (1.46 kg)

Product size: 112x44x91 inches

Dustbin capacity: 500ml

Maximum suction: 160 AW

Charging time: 2.5 hours

Running time: 90 minutes eco mode; 45 minutes normal mode; 8 minutes maximum mode

Battery: 22.2v/3610mAh(TYP) lithium battery

Rated power: 480W
Design and features
Setup
Once you unpack the Roborock H7 cordless vacuum and attachments, you need to decide if you're going to use disposable dust bags or not. If so, then you must install the dust bag holder by releasing the dustbin, detaching the cyclone assembly (rotate counterclockwise), then locking the dust bag holder into place by turning it clockwise. Then you reattach the dustbin.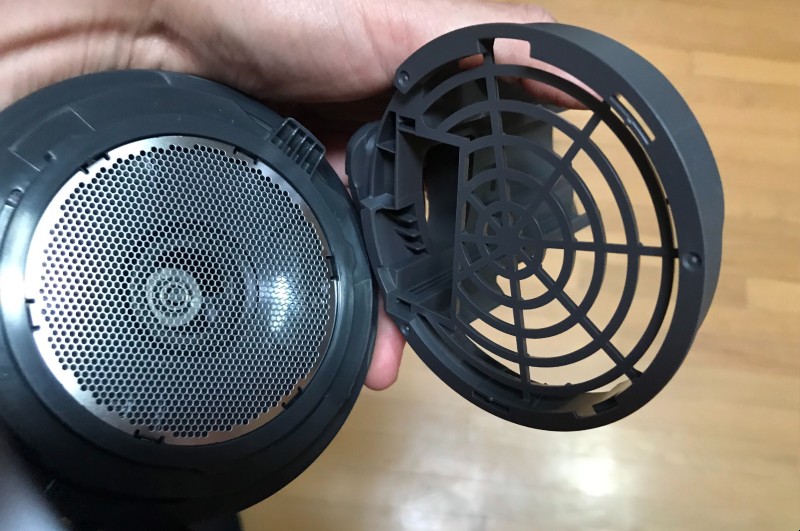 When you open the dustbin, you can see the groves to slide in the dust bag.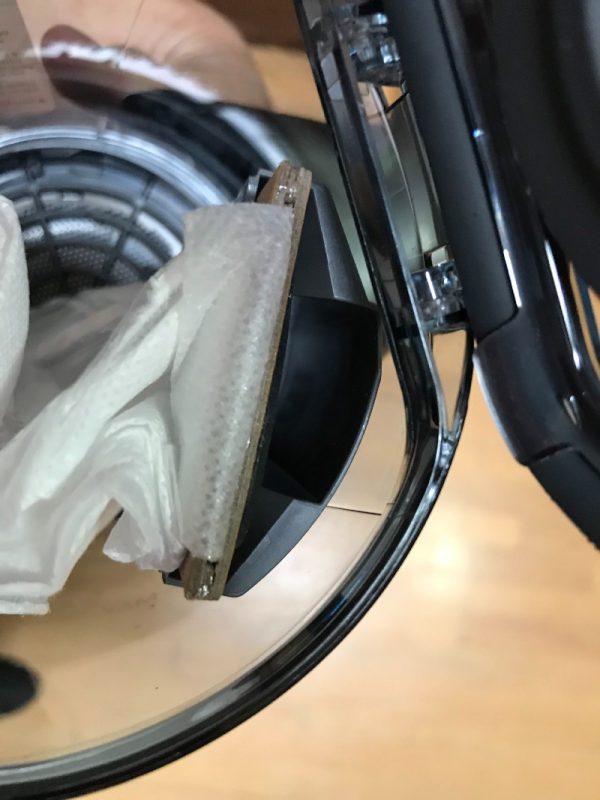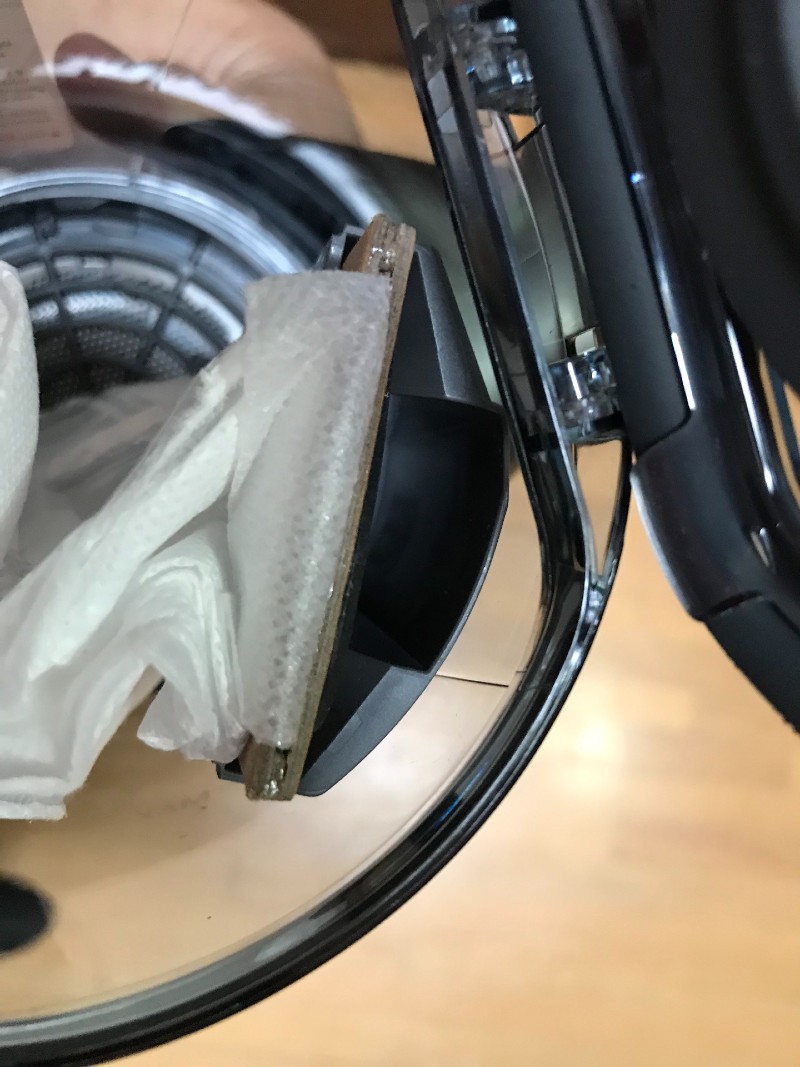 To set up the vacuum, you have three choices of lengths: 
You can put the brush attachment directly on the vacuum for a handheld vac.

You can use the flexible tube.

You can use the stick (or baton) for a traditional-sized vacuum.
You also have four choices of brush heads:
The standard, multi-purpose rolling brush

The motorized mini-brush for soft furnishings

 The dusting brush

The crevice tool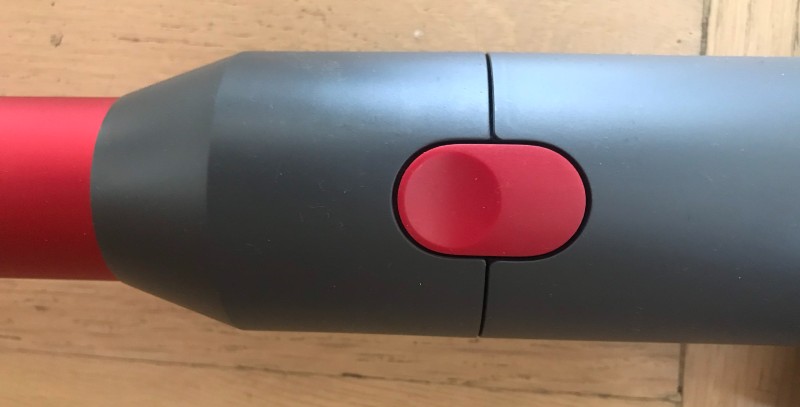 There's a red button release on all the options to customize your vacuum, which makes it simple, uniform and easy to find.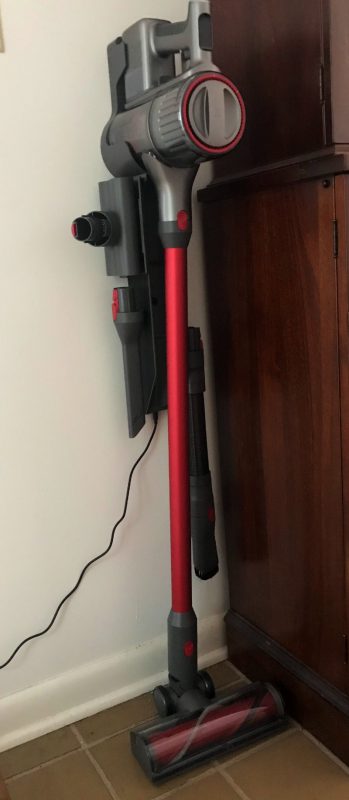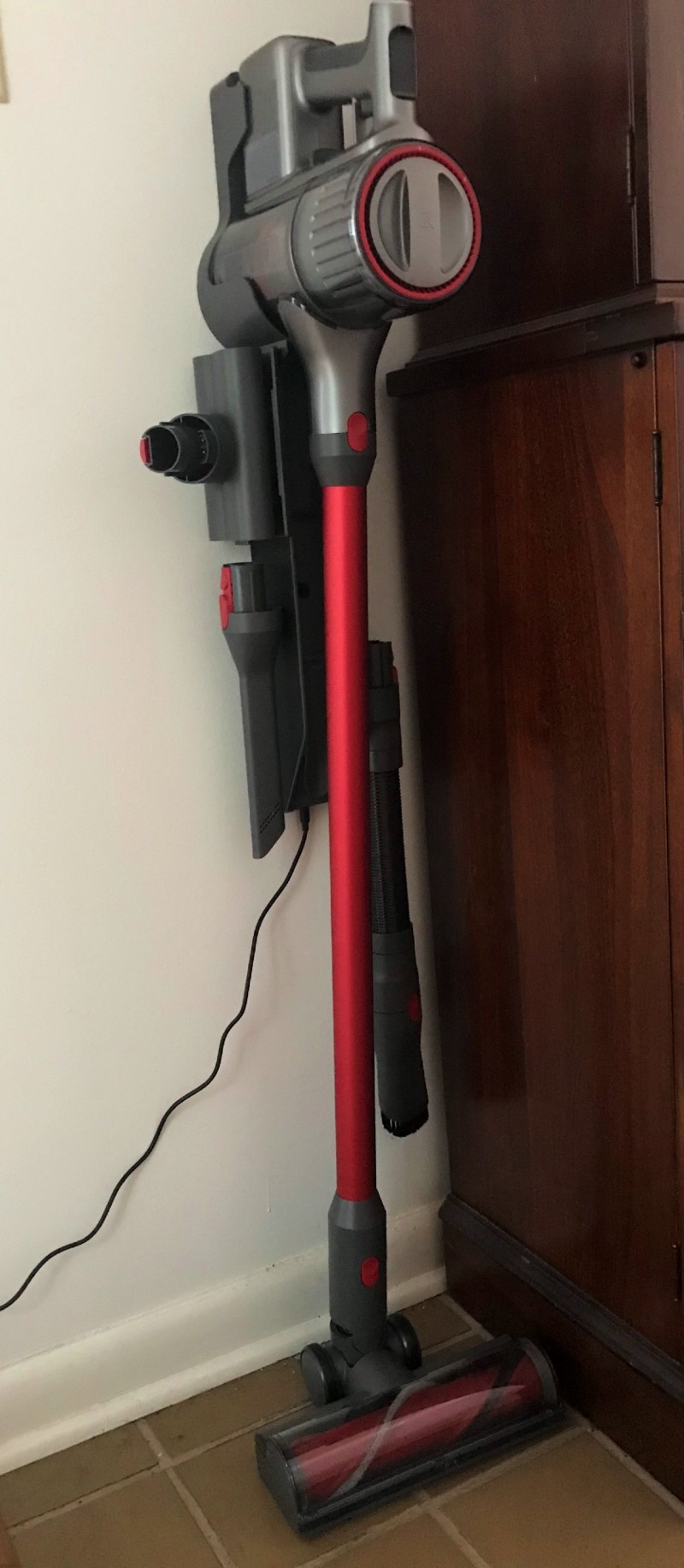 The wall mount is attached with two screws (hardware included). And because the wall-mount is magnetic, the attachments just stick to the side.

Controls
The Roborock H7 cordless vacuum has more buttons than any vacuum I've ever used before. It's not hard to use, it just takes some time to figure out what all of the buttons do. When you do figure it out, the display is clear and helpful, so you can always see what power you're on, if it's locked, and how much battery life you have left.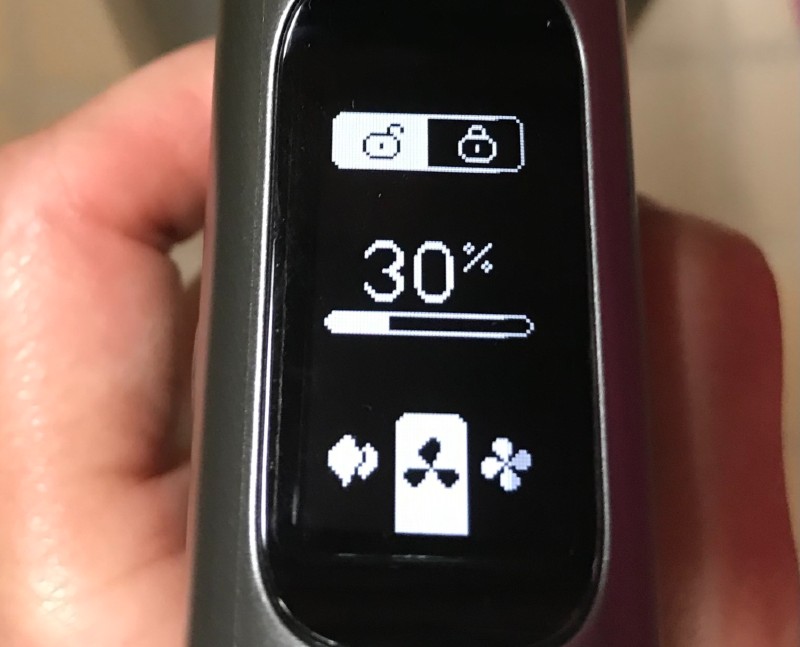 There's a round button on the back (by my thumb in the photo below) that changes the vacuum mode (Eco-Normal-Max). There's a tiny round button (between my thumb and index finger) that you click to sustain power so you don't have to hold the power trigger down, and click it again to turn the sustain button off, or hold it down to activate the child lock. My index finger is on the power trigger, which you squeeze to turn it on.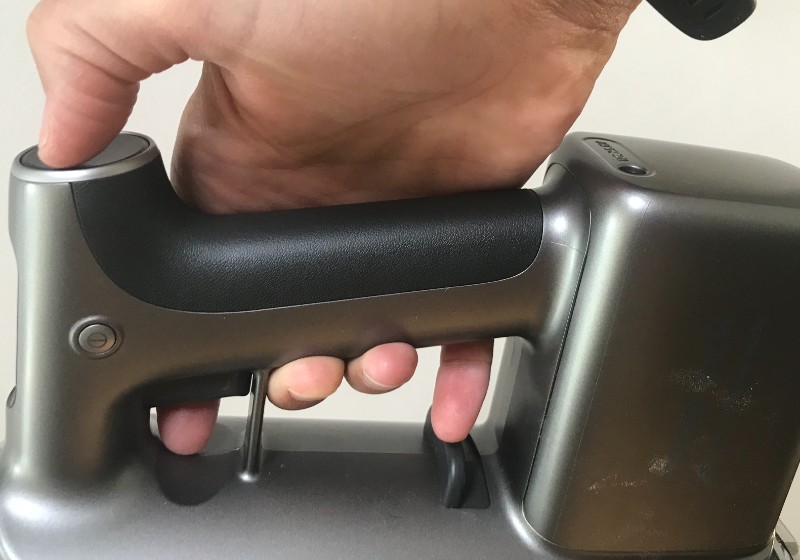 Plus, there's a lever by my pinky to open the dustbin. And another lever further down will release the entire dustbin. 
Performance
The Roborock H7 cordless vacuum works really well. In fact, it's the highest performing vacuum I've tested for picking up pet hair, household dust bunnies and crumbs, and it works just as well on rugs and carpets as my hard flooring. The attachments help me easily clean stairs, my dogs' favorite couch or small crevices.
It's advertised as having 90 minutes of running time, but that's only on the lowest suction (eco) mode. However, it runs 45 minutes on normal mode, which is able to clean up our standard messes well. It runs 8 minutes on maximum mode, but it has sometimes run a bit longer for me (it automatically downshifts if you run it too long in max mode).
My favorite, and what I find the most unique attachment, is the flexible tube. This helps me get in tight spots with more flexibility than standard crevice tools. For example, I can reach the tight spot between the wall and my dog crate and even deeper into the spot between the refrigerator and a counter. The flex tube is also great for cleaning the car (I use the dust brush at the end for cleaning the car).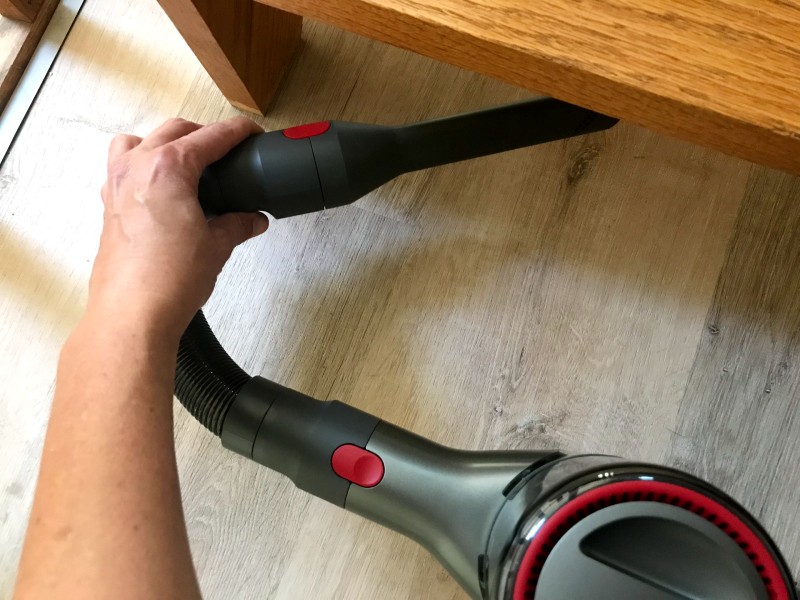 However, the main multi-purpose brush head felt like it had a lot of vibration, which made it a bit harder to hold onto and control. Because the suction is so effective, I don't mind too much, since it really does its job well. But if you're sensitive to vibration in your hands and wrists, you may not like this.
My other criticism is that the dust bin fills quickly, at least in my house with two dogs and four humans. And since it fills so quickly, it also pushes into the top portion of the dustbin so that when I empty it, the bottom half of the dustbin empties quickly with a simple shake but the rest gets jammed into the top. Therefore, I need to reach my hand up there to remove the rest of the yuck, or sometimes I even need to use a toothpick to work it out or take the dustbin apart to empty it, which is inconvenient.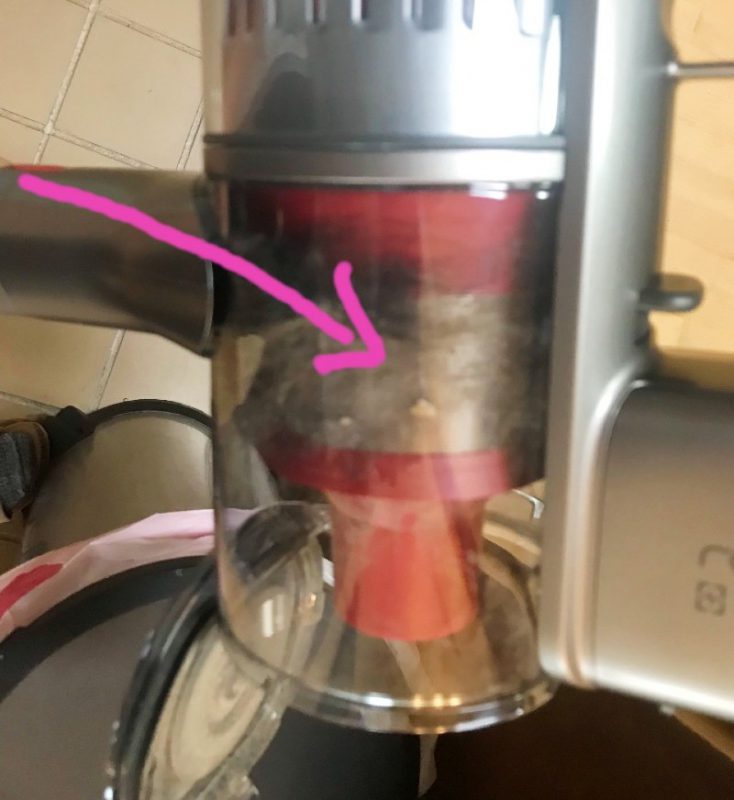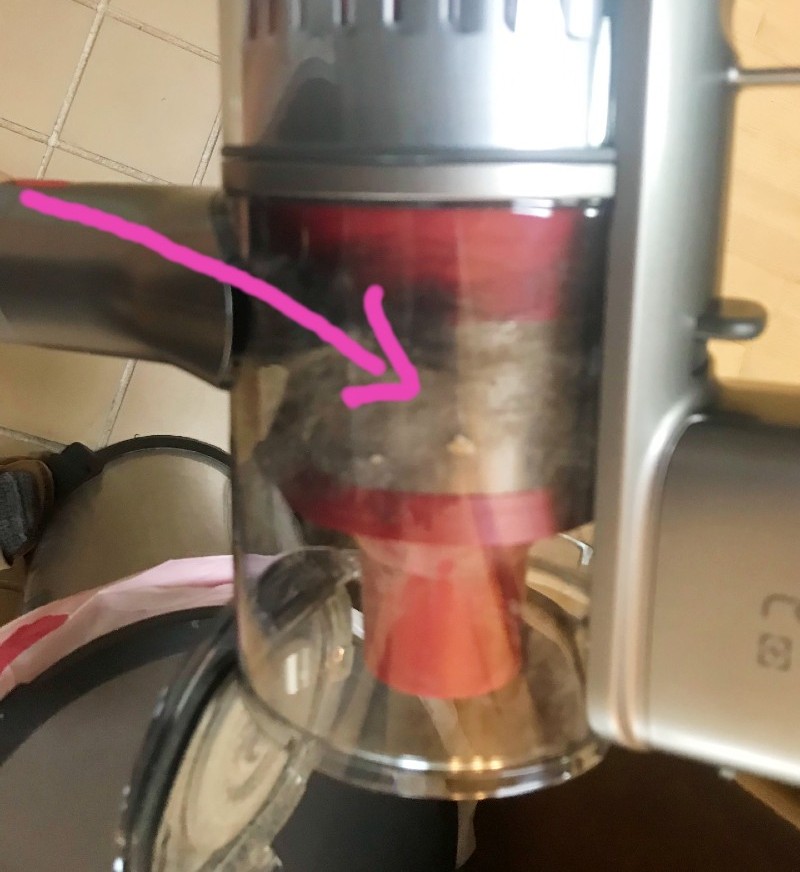 Of course, you avoid that issue if you use the dustbin bag. And the dust bag is a nice idea for those who are really sensitive to dust or just have an icky cleanup that they don't want to deal with or those who don't like touching a dirty dustbin. I used it to clean out our car after spilling some mulch and potting soil after a trip to the garden center. In all likelihood, I won't pay for replacement dust bags when I can just use the vacuum without them and empty the dustbin directly into the garbage.
My other small criticism of the Roborock H7 cordless vacuum is that doesn't have a light on the front. My other stick vacuum and traditional vacuum have this feature, and I didn't realize how much I like that until reviewing this vacuum that doesn't have it. I like seeing into the dark corners and recesses of our house as I'm vacuuming, and that would be an easy upgrade to the Roborock H7 cordless vacuum.
On the positive side, when I did have a clog, the display immediately told me what was wrong and gave me step-by-step instructions on how to fix it. I thought that was really unique and helpful.
The filters remove easily, and you clean them with running water and just let them dry for 24 hours.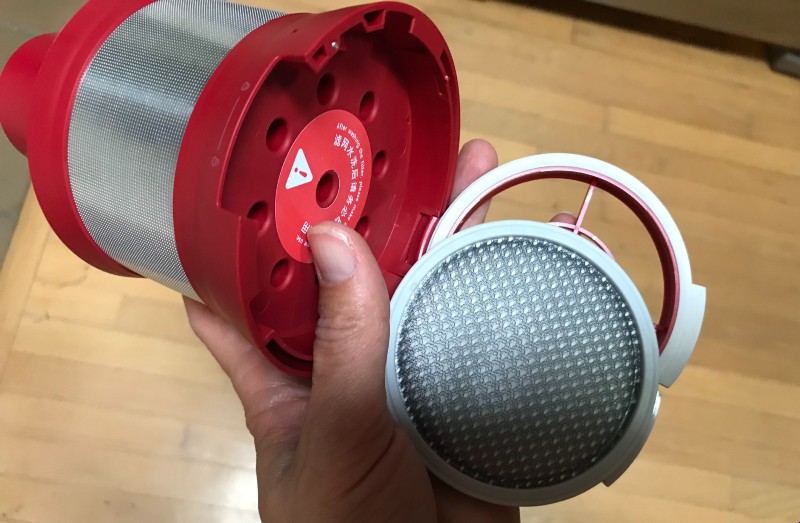 Mop attachment
The Roborock H7 cordless vacuum also has a mop attachment that's sold separately. It's unique in that it has a special vacuum attachment that fits on the front to first clear away any dust and debris. Then it has a water tank and mopping pad that clip into the mop head to wet the floor directly after it's been vacuumed.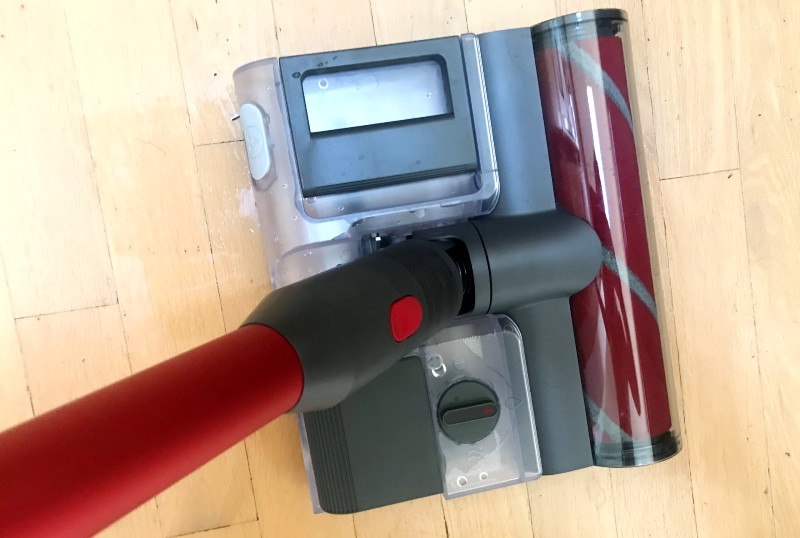 It's a great concept because it saves you an extra step of vacuuming and then mopping. It has two water settings for more or less saturation, depending on your types of floors and level of cleaning needed. And it works quite well, as long as you're comfortable cleaning with just straight water, since it doesn't allow for any cleaning solution and doesn't heat up (like a steam mop). In my household, with dogs and kids, we need sanitizing, as well. But for light household cleaning, it's quite effective and efficient.
What I like
Long (45 minutes) running time on normal suction

Clear helpful display, including troubleshooting instructions

Length and brush head options
What I'd change
Larger dustbin and a design that doesn't require reaching into the dustbin

Smoother multi-surface brush head

A light on the front
Final thoughts
The Roborock H7 cordless vacuum is a very lightweight vacuum with excellent running time and great suction. A helpful tool for cleaning your entire home quickly.
Update 7/30/21
I tested the Roborock H7 cordless vacuum for about three weeks before I wrote the review. In the review, I commented on how much I liked the long battery life:  It runs 45 minutes on normal mode, which is able to clean up our standard messes well. It runs 8 minutes on maximum mode, but it has sometimes run a bit longer for me (it automatically downshifts if you run it too long in max mode).
We went on vacation right after I wrote the review. When we got home a week later, I started up the vacuum but soon after it stopped and the display noted a clog. No problem. I emptied the dustbin and cleaned out the attachments, just like the last time I had a clog. Only then it gave me the error code 04, and instead of giving step-by-step instructions on how to fix it (like the previous times), the display screen said to contact customer service.
Just in case, I cleaned all the filters and waited for them to dry, made sure it was fully charged and tried it again. When it still wouldn't turn on (the display works, the vacuum just won't turn on in any setting) I called the customer service number. They went through some troubleshooting but we still couldn't get it working. They were very nice and started collecting info to initiate the warranty process and get me a new one. Since I didn't have any proof of purchase (like an Amazon order number), we had to go through the folks who provided the review sample.
Overall, it seems very easy to work with their customer service, in case you run into any issues. From the homepage of their website, click on Support to find a 24/7 customer service line, as well as an email, FAQs, tutorial videos and troubleshooting Q&As.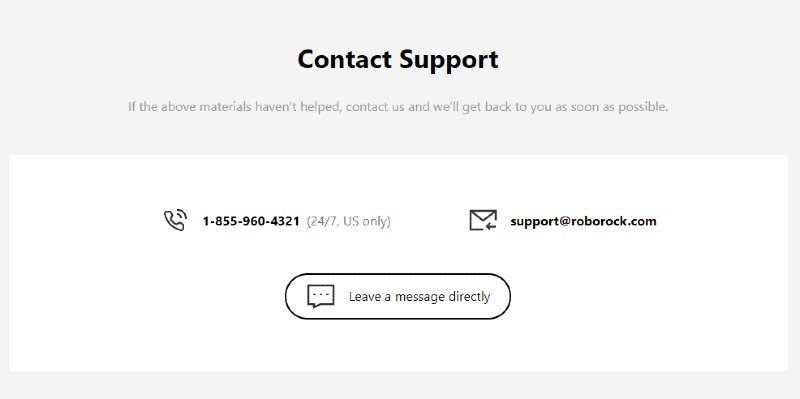 We initiated the return on June 27 and received the new vacuum on July 9, and considering there's a holiday over that time period, I was very pleased with the timing. In my case, they also provided a prepaid return shipping slip so they could study what went wrong.
Sure, it's frustrating when something stops working, but Roborock made up for it with excellent customer service. And my replacement vacuum works great.
Price: $499 (not including mop attachment) $45.99 for the mop set and $49.99 for 30 dust bags
Where to buy: On the product website and Amazon
Source: The sample of this product was provided by Roborock.