We use affiliate links. If you buy something through the links on this page, we may earn a commission at no cost to you. Learn more.

The Pogo Sketch Plus from Ten One Design is a stylus for capacitive displays like those found on the iPad, iPhone and Android tablets. Check out my full report after the jump.
Note: Click the images in this review to see a larger view.

Made of anodized aluminum, the Pogo Sketch Plus is available in Pink, Orange, Sliver and Green. As you can see, they sent me the Pink version of the stylus.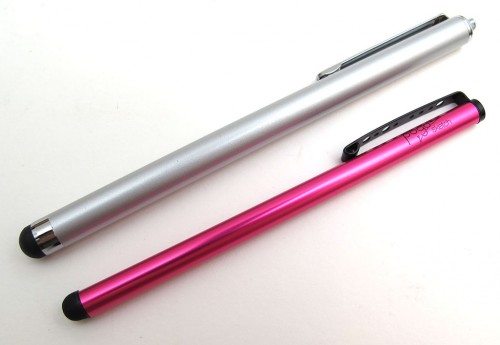 The Pogo Sketch Plus is shorter, thinner and lighter weight than the Targus Stylus.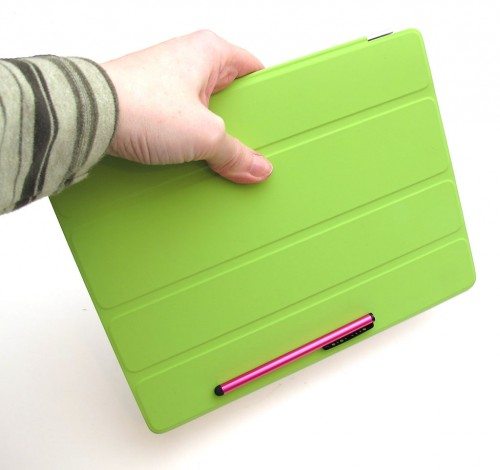 The steel pocket clip allows it to magically (ok, magnetically) stick to the iPad's smartcover or the iPad itself.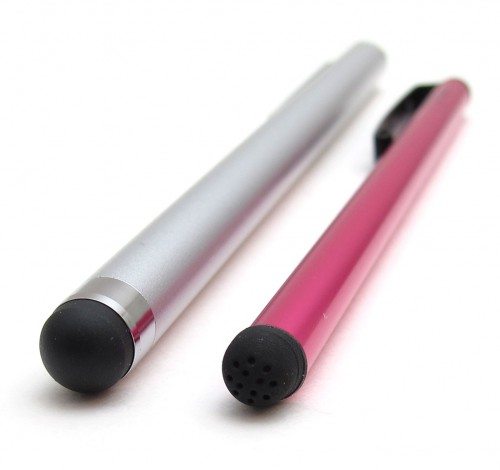 The Pogo Sketch Plus is a very basic stylus. It has a hollow feeling rubber tip like the Targus stylus. When I say it feels hollow, I mean that you can squish it with your fingers. It is not a solid rubber tip.
You can see that the Pogo tip is smaller than the Targus tip. This is a good thing because it makes it much easier to see what you're writing or drawing.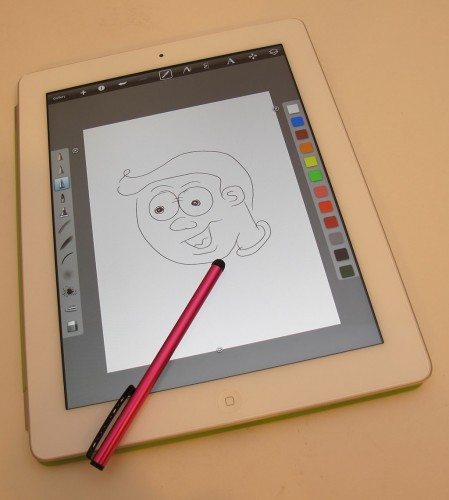 Drawing and writing with this stylus works fine. It glides smoothly across the screens of my iPad 2 and Kindle Fire. I also tried it with my iPhone, but it didn't work as well because I have a screen protector installed. It tended to drag a bit on the protector.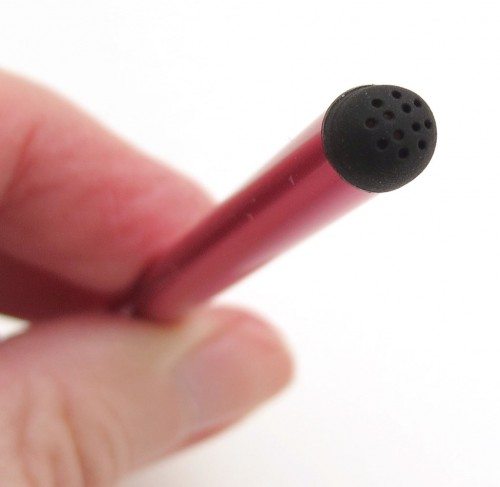 You will notice that the end of the tip has little holes in it that remind me of a salt shaker. I have no idea what purpose the holes provide, but they're there.
It's important to realize that you can not replace the tip on the Pogo Sketch Plus if it somehow becomes damaged. You'll have to replace the entire stylus.
There's not much else to say about the Ten One Design Pogo Sketch Plus capacitive stylus. It writes/draws smoothly on the displays I've tested and won't break the bank. I prefer the Pogo to the Targus mainly due to the tip size, but my current favorite stylus is the Adonit Jot Pro.

Product Information
Price:
$14.95
Manufacturer:
Ten One Design
Pros:

Inexpensive
Narrow tip makes it easier to see as you write/draw

Cons:

Short, light, narrow barrel might turn off some people