We use affiliate links. If you buy something through the links on this page, we may earn a commission at no cost to you. Learn more.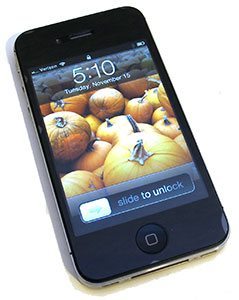 I'm sure I wasn't the only person who was disappointed a month ago when Apple failed to announce the iPhone 5 after many months of rumors and speculation. Instead, we were offered the iPhone 4S – an evolutionary instead of revolutionary update to the one year old iPhone 4. Even though I wasn't eligible for an upgrade, I went ahead and purchased one because I'm crazy like that. Am I glad that I spent way too much money for it, or do I have buyer's remorse? Keep reading to find out.
Note: Click the images in this review to see a larger view.
Hardware Specifications
Operating System: iOS 5
Processor: Dual-core A5
Memory: 16GB, 32GB and 64GB versions available
Display: 3.5-inch (diagonal) widescreen Multi-Touch retina display, 960-by-640-pixel resolution at 326 ppi, 800:1 contrast ratio (typical)
Wireless: World phone
UMTS/HSDPA/HSUPA (850, 900, 1900, 2100 MHz);
GSM/EDGE (850, 900, 1800, 1900 MHz)
CDMA EV-DO Rev. A (800, 1900 MHz)4
802.11b/g/n Wi-Fi (802.11n 2.4GHz only)
Bluetooth 4.0
Digital Camera: 8.0MP, Video recording, HD (1080p) up to 30 frames per second with audio
Battery: Rechargeable lithium-ion, Talk time: up to 8 hours on 3G, up to 14 hours on 2G, standby time: up to 200 hours
Internet use: up to 6 hours on 3G, up to 9 hours on Wi-Fi
Video playback: Up to 10 hours
Audio playback: Up to 40 hours
Size: 4.5 x 2.31 x 0.37 in (115.2 x 58.6 x 9.3 mm)
Weight: 4.9 ounces (140 grams)
Package Contents
iPhone 4S
Apple Earphones with Remote and Mic
Dock Connector to USB Cable
USB Power Adapter
Documentation
By all outward appearances, the iPhone 4S looks and feels almost identical to the iPhone 4. The only notable exception is that the 4S has a SIM slot on the right side for world phone capability. But other than that, they are dead ringers for each other.

For that fact, I'm not going to go over the buttons, switches, display and body details. You can go read my iPhone 4 review if you'd like more info on those features. This review will focus on the main updates to the 4S, which are mostly under the hood and include:
Updated processor
Updated antenna design
Updated camera
Siri voice assistant
Processor
Let's start with the brains behind the iPhone. The CPU has been upgraded to an A5 dual-core chip, which is said to deliver up to two times more power and up to seven times faster graphics than the iPhone 4's single core A5 chip. I've been using the 4S for the past month and so far I really can't tell THAT much of a difference in speed between it and my 4 for every day tasks.  I did some side by side testing of both phones and found that booting from power off and launching all my normal apps was only about 1-2 seconds faster on the 4S. This wasn't something I even noticed until I did the side by side comparisons. I've actually never had a complaint with how fast apps launch on iOS devices, so if they are now 1 second faster, it really doesn't make me want to jump up and down with glee.
On the graphics side of things, I purchased a couple games to do some more side by sides between the 4 and 4S. I decided on Modern Combat 3 and Infinity Blade just because they are both high end games that are very rich in graphics. It's crazy how large mobile games have become. Modern Combat 3 requires a little over 1GB and Infinity Blade takes up almost 600MBs!
Since both phones have the same resolution displays, the games look the same at first glance. But upon closer inspection, the biggest difference that I noticed were that objects on the 4S are brighter and have more reflections. Here are a couple examples.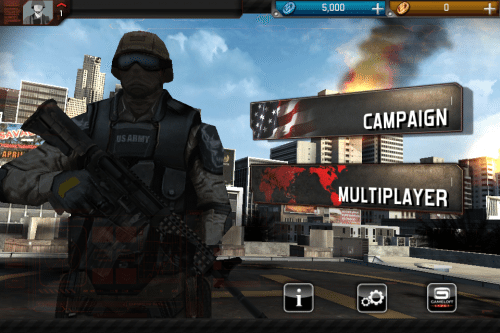 Modern Combat 3 on the iPhone 4. Notice how dark the soldier is.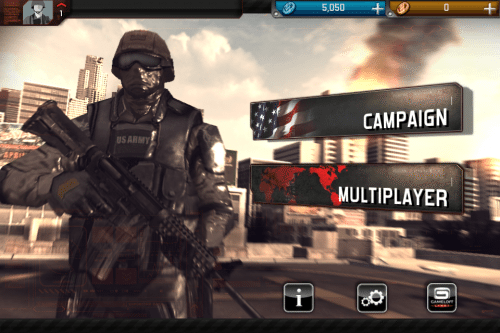 Modern Combat 3 on the iPhone 4S. The soldier is quite a bit brighter. And yes, I had both phones set to the same brightness level when I did these comparisons.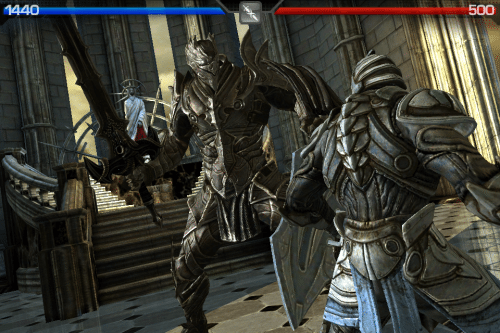 Another example shows a screen shot of Infinity Blade on the iPhone 4.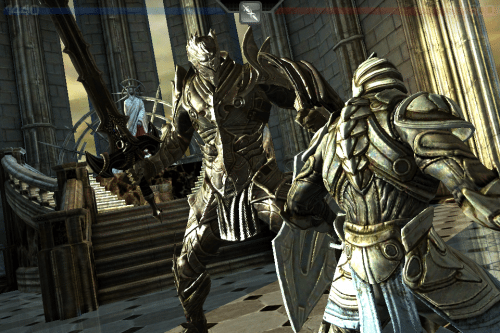 Here's Infinity Blade on the iPhone 4S. Notice the highlights, brighter armor and reflections?
Game play also felt a little smoother when panning around a detailed screen. I think it will really depend on the games themselves to be optimized for the 4S. You're only going to notice improvements on high end type games though. Titles like Cut the Rope and Angry Birds, which have simple graphics will not feel or look any different on the 4S.
When it's all said and done, the speed and graphics updates on the 4S are nice, but the improvements aren't so great that the performance gap between the two phones really makes that much of a difference in my opinion. After playing games on the 4S and then playing the same games on the 4, I didn't feel like the 4 was too slow.
Antenna
The iPhone 4S has a new antenna design which is supposed to improve call quality and download speeds even though the 4S isn't a 4G phone.
"iPhone 4S is the first phone to intelligently switch between two antennas to transmit and receive, so call quality is better. It also doubles the maximum HSDPA data speeds to 14.4 Mbps.8 Which means faster connections, faster loading and reloading, and faster downloads."
It's nice to know that this new design has solved the whole death grip issue. But I'm not so sure it improves call quality and / or download speeds all that much – at least not for me. I've not had any issues with call quality on the previous iPhone once I switched from AT&T to Verizon and am not noticing any significant changes with the 4S.
The same is true for download speeds. I really haven't noticed any significant difference on the 4S. Even when I have full bars and a 3G connection, updating the weather, reading news via the USA today app, checking for app store updates, downloading mail, etc all seem to be just as fast or slow as before. 3G speeds via Verizon have never been all that consistent for me in the first place. I can do speed tests using the free Speedtest.net app every hour and see wildly varying results each time.
Camera
Honestly, the reason why I decided to go ahead and splurge on the iPhone 4S purchase, was the upgraded camera from 5MP up to 8MP. Resolution isn't the only upgrade though. The whole camera has been redesigned with a  custom lens that has a larger f/2.4 aperture to allow for better low light photos.
Here are some sample images comparing the iPhone 4 and 4S.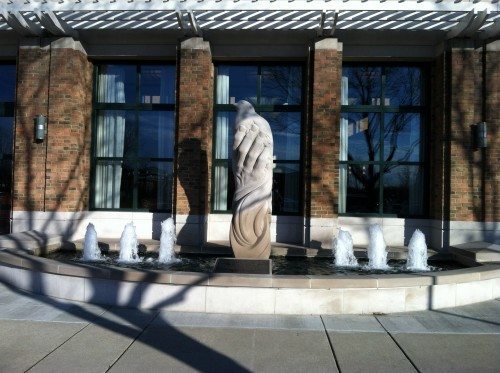 iPhone 4 picture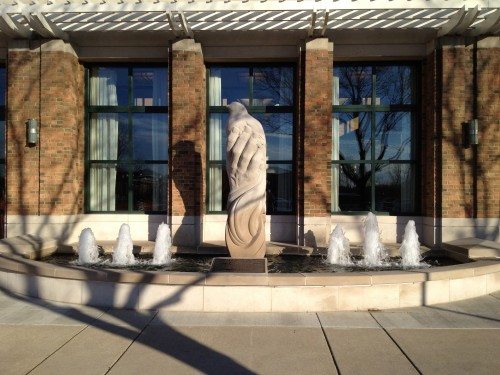 iPhone 4S picture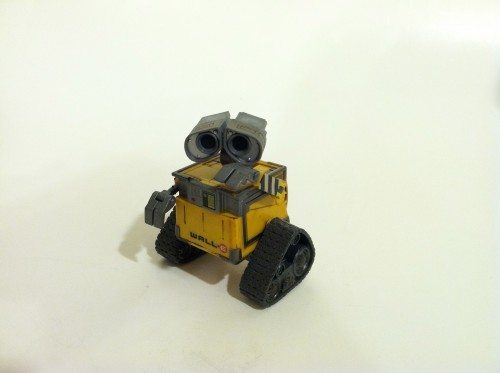 iPhone 4 picture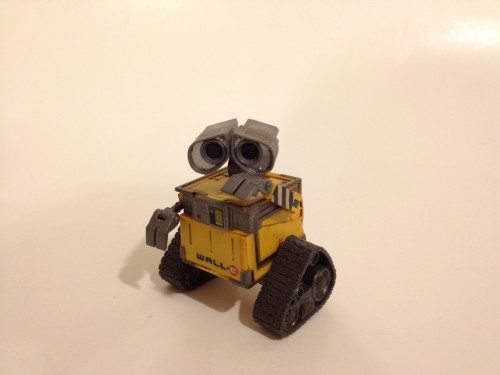 iPhone 4S picture.
Video recording has been improved from 720p up to 1080p. That's 1280 X 720 lines of resolution vs. 1920 X 1080 progressive lines of resolution. More lines means a sharper picture. Here are some sample videos.

iPhone 4s video sample. Max the gadgeteer mascot makes a few cameo appearances. 🙂

iPhone 4 video sample.
If all you ever do is view your pictures and videos on the iPhone's display or your computer's display, the upgrade from 5 to 8 megapixels and 720p to 1080p probably won't seem like a big deal. The increase in pixels is helpful if you ever decide to print the images or watch the videos on a larger screen though.
Siri
Besides the upgraded camera, the other feature that I was most anxious to try on the 4S was Siri. In case you've been living under a rock, Siri is a built in personal assistant that listens to your voice commands spoken in regular words. Here are just 2 quick examples of things you can ask:
The quoted text in each screen shot is a question that I have asked Siri. You can get Siri's attention in several ways. If you hold the phone up to your ear when you're not in a call, she'll ask you what she can help you with. You can also hold down the Home button to talk to her. If you use earbuds with built in microphone, you can hold down the mic button to talk to her. Bluetooth headsets can also be used by holding down the call button for several seconds.
In addition to asking questions and getting answers like the ones shown above, you can also say things like "set the timer for 5 minutes", "wake me up in an hour", send a text message to Jeanne saying I'll be late getting home", "remind me when I get home to call Dad" and lots more.
In actual usage, I've found that my voice commands are recognized pretty well as long as I speak slightly slower than normal and remember to enunciate instead of mumble. Siri is fun to play around with… and that's the problem, I seem to only use it for entertainment, just to see what she'll say to kooky questions. I've spent way too much time asking things like "Do you love me?", "what's the meaning of life?", "open the pod bay doors", "are you real?", etc. I wonder just how many "real" commands Siri responds to every day vs. silly questions. I ask this because on numerous occasions, I've asked a question only to be told that the network couldn't be accessed.
After some initial testing / goofing around with Siri, I find that I almost never use this feature. I definitely do not use it at work or in public because it just seems way too dorky to talk to your phone like it's a person. In the privacy of my car or home, it's another matter though. But even so, I just don't seem to use the feature much at all. I'd like to start using it to dictate news and/or reviews while I'm driving to and from work. So we'll see…
Battery Life
So far battery life on the iPhone 4S has been somewhat disappointing. I seem to be charging my phone more often than I did with the iPhone 4. Even after updating to iOS 5.01, which was supposed to fix battery issues, I'm not seeing much of an improvement. I'm still usually able to get through a day without charging, but my old iPhone 4 was able to last at least 2 days or longer. I am almost always close to a power source, so it's not a big deal for me, but of course I wish it was better.
Bottom line
If you've read this far, you've probably already figured out the answer to the question in the first paragraph of this review: Am I glad that I spent way too much money for the iPhone 4S, or do I have buyer's remorse? The answer is that I'm suffering from a moderate case of buyer's remorse. It would have been different if I didn't already have an iPhone 4 and/or I had been eligible for an upgrade through Verizon. But neither of these cases were true and I spent $649 on a 16GB iPhone 4S that has only a slightly better user experience than my perfectly fine iPhone 4. Oh well, that's one of the down sides of being a gadget freak. It's just too hard to resist the lure of a new device.
Those of you that don't already have an iPhone 4 and are considering the 4S, go for it. It's a great phone (and will be even better once they get the battery life issues sorted out). But if you already have the 4, my advice is to wait for the mythical iPhone 5. You'll be glad you did. In the mean time, anyone want to buy a month old iPhone 4S that is in mint condition with no contract? Seriously… 🙂

Product Information
Price:
$199 - $399 with contract, $649 - $849
Manufacturer:
Apple
Pros:

Upgraded camera from 5MP to 8MP
End of death grip problems with the antenna
Speed and graphics performance boost
Siri

Cons:

Upgrades (other than camera) really don't feel vastly improved from iPhone 4
Battery life issue