We use affiliate links. If you buy something through the links on this page, we may earn a commission at no cost to you. Learn more.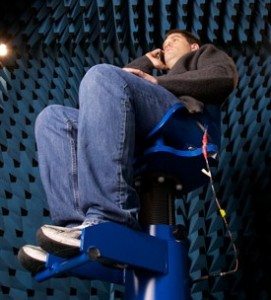 Apple had the iPhone 4 'AntennaGate' conference today, talking about the iPhone 4's problems. According to reports, Steve Jobs talked about how all cellular phones have the same antenna problem and he even demonstrated multiple cell phone models showing the 'death-grip' problem on stage. After discussing how this isn't limited to the iPhone, Apple did admit some people might not be happy and here's how they're going to try to satisfy everyone…
In order to help stop the signal degradation, Apple will now give everyone a free case for the iPhone 4. They're not going to be shipping bumpers to everyone, Apple says they cannot manufacture them fast enough, so Apple will offer multiple case designs. If someone already bought a new Bumper™, Apple will refund the money. They're setting this up on the web next week, where you'll be able to apply on Apple.com. In addition, they will allow anyone to return their iPhone 4 for a full refund for 30 days without re-strocking fee or Wireless contract cancelation fees. Between the firmware upgrade ( 4.0.1 ) and the free case, I hope this spells the end to 'AntennaGate'. What's everyone think about this latest development with the iPhone 4?
Note: The picture is from Apple's antenna performance lab, and is not a special torture chamber they setup for iPhone detractors.
Check out more info on Apple's SmartPhone Antenna page:
Smartphone Antenna Performance
If you'd like to see a live blog of the conference, this is the one I watched, check out Engadget: