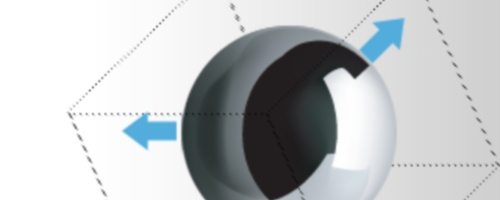 The Fushigi Ball appeals to many aspects of my personality- mediocre magician, out of practice juggler, gadget freak, fidgeter extraordinaire, and someone just fascinated by spheres. Basically, this is just a steel ball in an acrylic shell but it lets you do some pretty cool things.Watching the video is amazing, and although I know how to do some of those tricks with a plain juggling ball (in a form called 'contact juggling'), the design and appearance of the Fushigi takes it to a new level.
I have not tried one yet, but I would not count on the tricks being as easy as they look (remember the guys in the malls tossing those big foam planes around, and when you tried it, it crashed and broke. Or was that just me?) However, I can see where the design of the Fushigi would make some effects easier to do and others more visually fascinating.
Don't juggle? The ball also looks like an interesting fidget toy- interesting and soothing to roll around, and it would probably just be fascinating to just manipulate and watch it, rather like a crystal ball. Not a bad deal for $19.95, not including shipping. As mentioned, many of the effects can be done with any type of ball, and you can get nice acrylic spheres at Amazon, etc. but the 3″ Fushigi is actually cheaper than many of those options.
(By the way, if you want to learn to juggle, the Internet, Amazon, etc. are filled with books and videos, but the easiest way is from someone who already knows how.)
Support The Gadgeteer
:
We may earn a small affiliate commission from purchases made from buying through links on our site. As an Amazon Associate I earn from qualifying purchases. Learn more.