We use affiliate links. If you buy something through the links on this page, we may earn a commission at no cost to you. Learn more.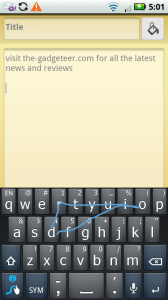 I spent a lot of time experimenting with new ways to enter information in the Droid X. The voice recognition integrated into Android continues to improve, and the Droid X comes with Swype installed. I had not tried it before, but was encouraged by Craig to give it a shot when we were comparing the EVO to the Droid X. I am really glad I did.

Voice Recognition
I really enjoyed working with the voice recognition feature on the Droid X (an Android OS feature). It is not perfect, but is surprisingly good. I found that the few errors I had to correct did not impact how well this worked. I first started playing with it while watching TV. It did an incredible job of blocking out the noise of the TV to capture what I was saying. I also used it a lot outside with Tweetcaster one afternoon. I doubt it had anymore "typos" then my own (though that is not a hard thing to beat). Of course talking your tweets into a phone in public may not help you socially, but it was fun to play with.
To use it, you tap the microphone on the keyboard. When it prompts you to speak, talk into the phone, and then it processes what you say: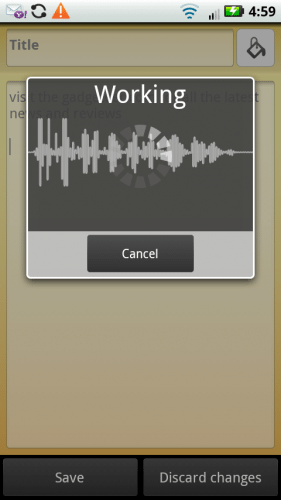 Editing
The advanced cursor control for the Droid X works very nicely. When editing text, it can be difficult to tap on just the right spot. Thankfully on the Droid X I can double-tap and hold, then slowly move my finger to put the cursor exactly where I want in the text. A magnified area appears on screen to help guide you: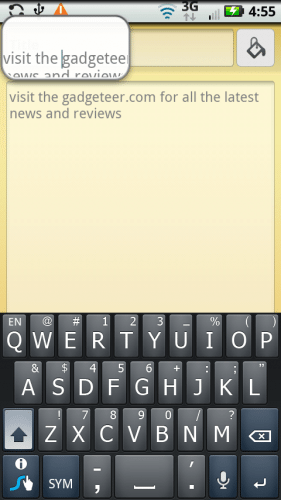 Swype
Swype was a real pleasant surprise. If you have not tried it, give it a shot. At the minimum it is a really nice keyboard. You don't have to swype each time. As you swype you see the trace of your finger. Here I am swyping "droid":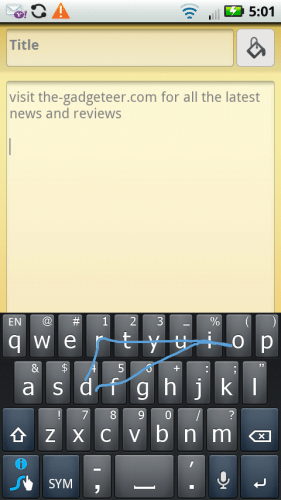 If it is unsure what you meant, a pop-up menu appears with options. If it guessed wrong, you can tap the Swype button in the lower-left corner to bring up the same menu: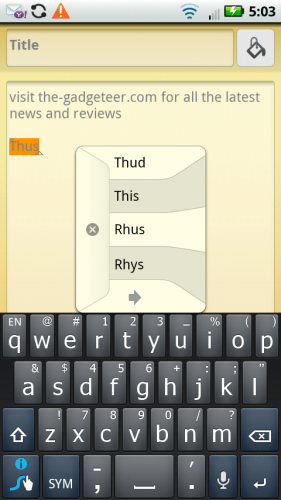 Be sure to check out the Swype tips. They have some on punctuation and how to do double-letters. I found that tid-bit after I finished the video. If I had the Droid X this would be my default Keyboard.
Browsing
This is the first phone I have used that I really enjoyed browsing on. Part of it is the size of the screen, but in addition I like how the browser in the Android has continued to improve. You can quickly double-tap to zoom, and you can use pinch and spread to resize. It is easier to show this in video, it is towards the end of the video at the end.
What's Next
It's about time to ship this phone back, so the next post will be the wrap up review. If you have been following along, there will be no surprises. This is a powerful phone with few compromises.