We use affiliate links. If you buy something through the links on this page, we may earn a commission at no cost to you. Learn more.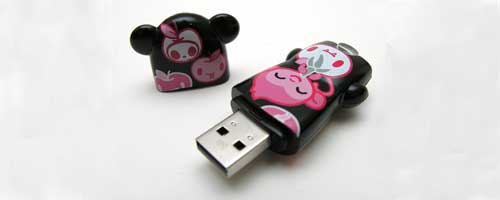 USB flash drives are not something we would typically consider as collector's items. That is until now… If you are a collector, a geek and someone that needs to carry around a flash drive, then you will want to take a look at the MIMBOTS from Mimoco. They recently sent me the 2GB Pink Meletta drive by tokidoki (Italian designer Simone Legno). It's cute and Pink, which makes it a perfect gift for your favorite geek girl on Valentines day.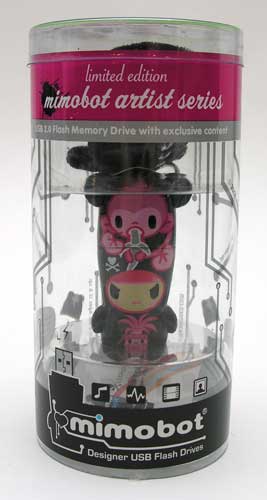 Boston based Mimoco offers USB flash drives that come in all kinds of fun characters, from Star Wars and Domokun, to Happy Tree Friends. The tokidoki series from designer Simone Legno has been inspired by Japanese pop culture and blends pop fashion with consumer electronics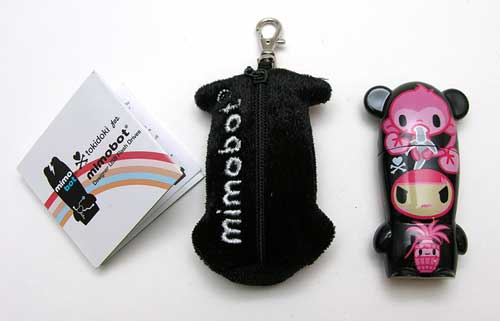 I was sent the limited edition Pink Meletta and a spacesuit protoHoodie keychain accessory.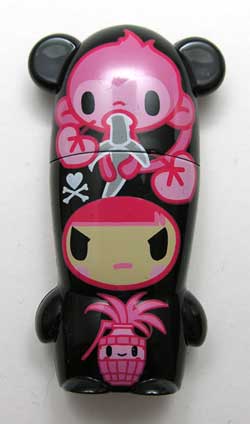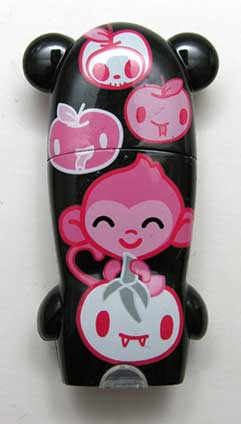 The drive is 2.5 inches long and about 1 inch wide. The case is made of Black molded plastic, with characters painted on both sides. Meletta is a sprite with a Pink monkey on her head. Why is the monkey on her head? Ummmm… I have no idea.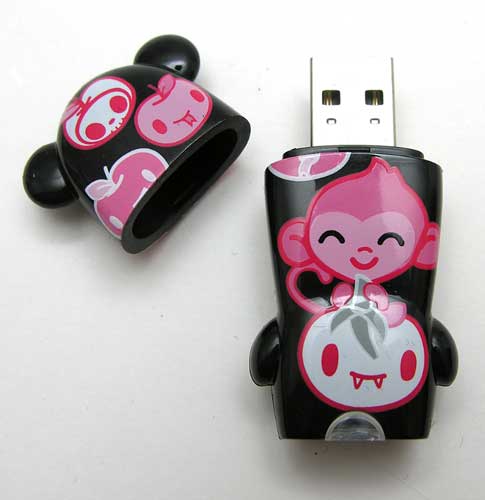 The cap / head pops off to reveal a standard USB connector. A status LED is located at the bottom of one side and blinks Red when data is being accessed.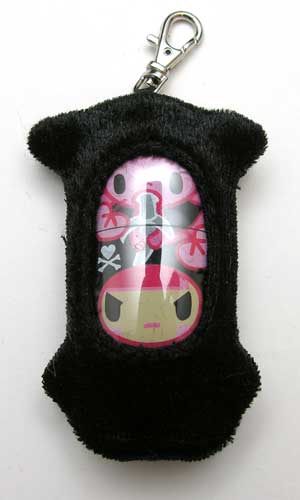 To protect your MIMOBOT from scratches and the cold, you can purchase an optional hoodie for it. This is just a little zip-up see-through case that you can attach to your keychain.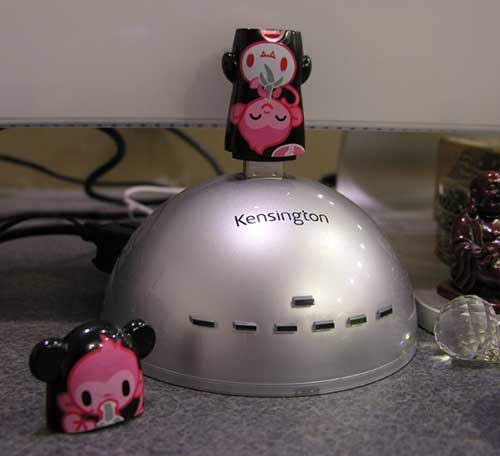 The flash drive comes preloaded with digital content and artwork (screensavers, wallpapers, icons, avatars, etc.) by the man himself, Simone Legno, as well as MimoZine Issue #2. The MimoZine includes some fun video reports from a comic convention. You can copy this info to your computer to free up space on the drive.
All in all, the MIMBOT flash drive operates just like any other flash drive. I tested it on both a PC and a Mac without any issues. If you are cool with paying a premium for the design, the Pink Meletta is a fun little USB flash drive. And it has a monkey on it! Everything is better with monkeys.
Product Information
Price:
$29.95
Manufacturer:
Mimoco
Pros:

Collector's item
Cute
Extra content loaded on the drive

Cons: