We use affiliate links. If you buy something through the links on this page, we may earn a commission at no cost to you. Learn more.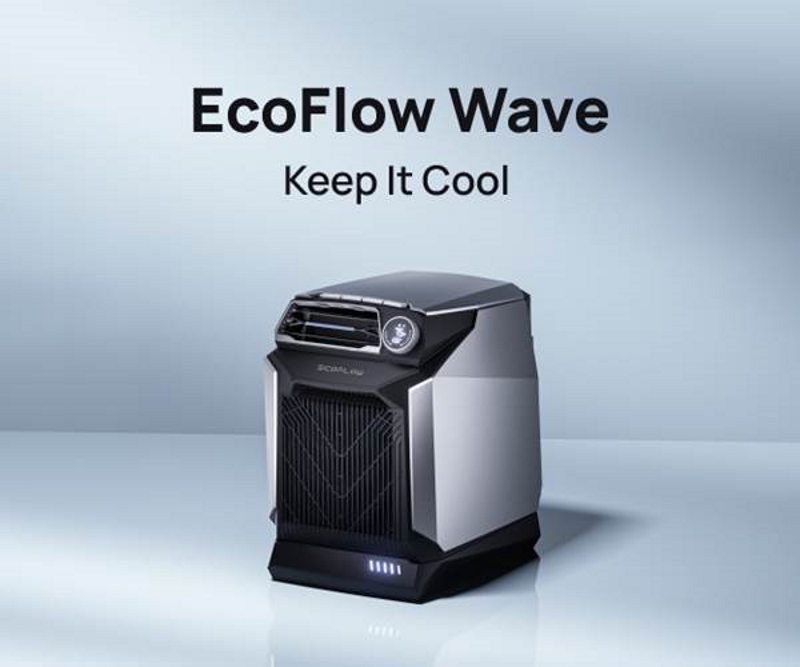 NEWS – If you are like me, you love the summer but hate the humidity that comes with it that sometimes makes the heat oppressive. When the days get unbearable, I am always seeking an AC somewhere to cool off. In my home, I have window ACs in some rooms, but obviously no central air. There are rooms that I frequent that are hot and a fan just cannot provide the desired relief. Sometimes, I spend countless hours in my garage working on various projects and I can tell you that it gets so hot in there that I need to take frequent breaks. I really need a solution. The perfect solution would be a nice, capable, and lightweight AC that can go anywhere I go and offer the option of multiple ways to be powered.
Enter the EcoFlow Wave!! This 4000BTU (1200W) portable AC can cool an 86ft² (8m²) space from 84℉ to 75℉ (30℃ to 24℃) in just eight minutes. It can be charged/powered via AC wall power, portable power stations, car outlets, and solar panels. In addition, if connected to EcoFlow's DELTA Pro or DELTA Max it offers approximately 28% extra run time under the same settings. With a smart battery allocation algorithm, users can set their desired run times of up to eight hours, via the device or EcoFlow app. It calculates the most efficient mode and switches between cooling and fan mode based on battery levels.
If you are as interested in this device as I am that head over to the EcoFlow website and preorder one or a package now with the "unit only" deal priced at $1199.