We use affiliate links. If you buy something through the links on this page, we may earn a commission at no cost to you. Learn more.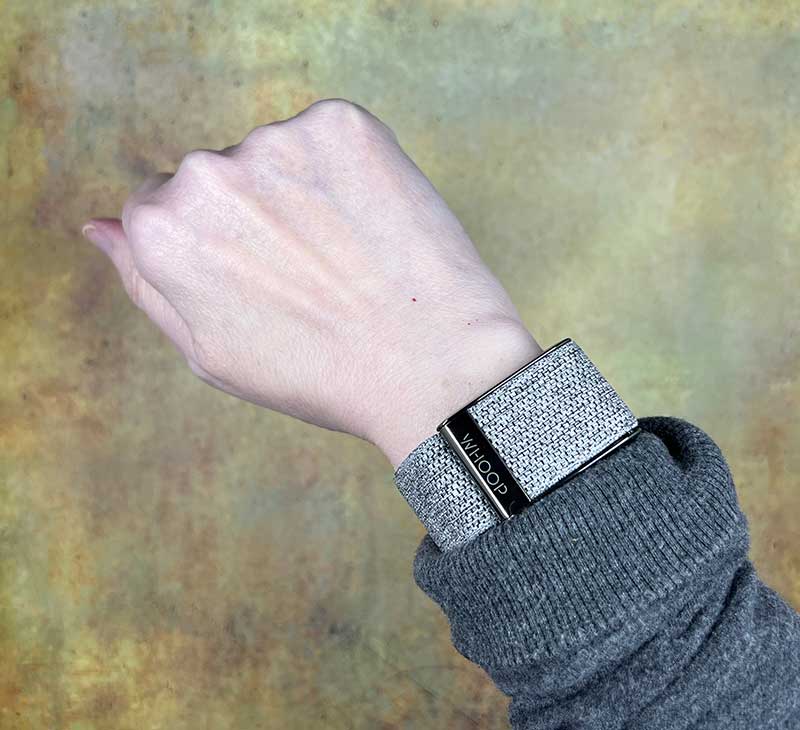 REVIEW – When January and a brand new year rolls around, many people make resolutions to become healthier and thinner. Are you someone who has made a goal to get healthier? To reach those goals you will need motivation, willpower, and fitness gadgets that will help you see the progress towards your goals. A new fitness gadget that I've been testing for the past 2 weeks is the WHOOP 4.0 band. What does it do and what did I think of it? Read on to find out!
What is it?
The WHOOP 4.0 is a wearable biometric tracker that collects sleep data, skin temperature, blood oxygen, heart rate data,and more.
What's in the box?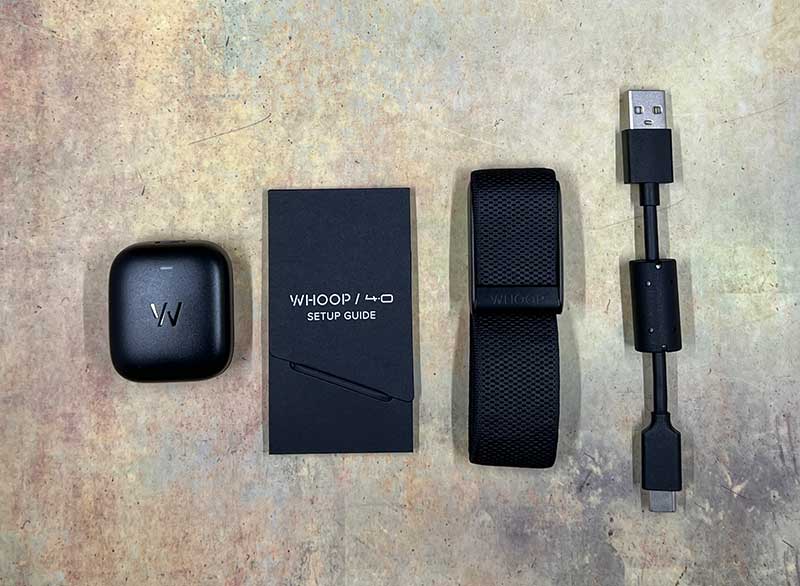 WHOOP 4.0 fitness band
Battery pack charger module
USB-C charging cable
Setup guide
Design and features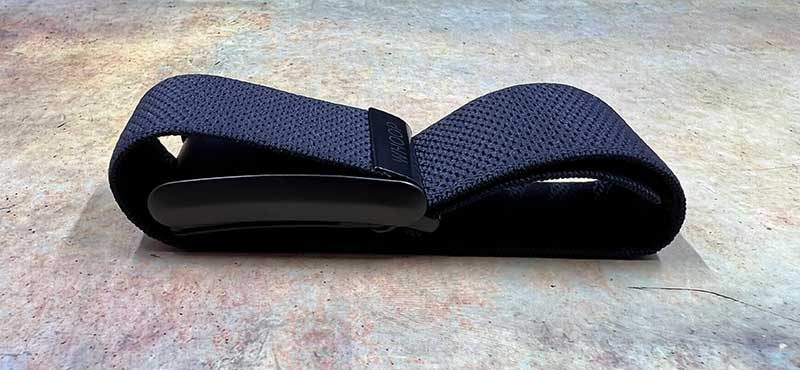 The WHOOP 4.0 is a fitness tracker that is IP68 dustproof and water-resistant. It doesn't have a built-in display or any buttons.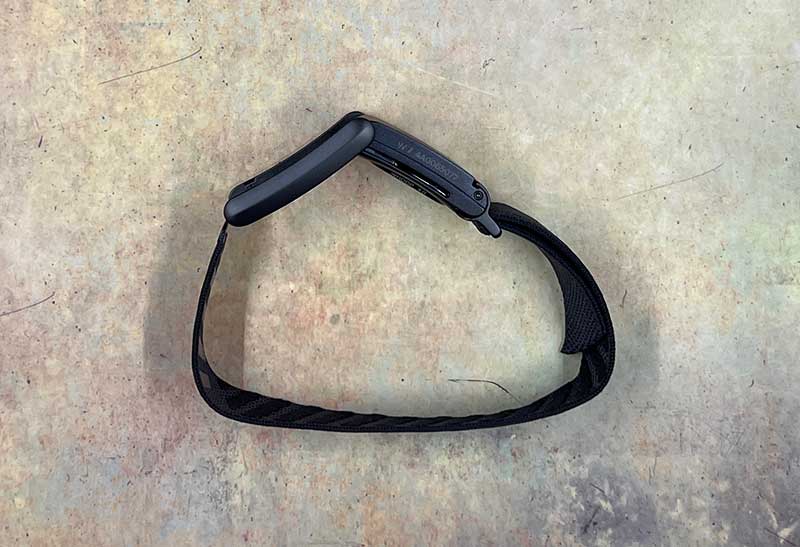 It features an expandable clasp design and the ability to customize it by switching out the elastic wristbands that are available in a variety of colors.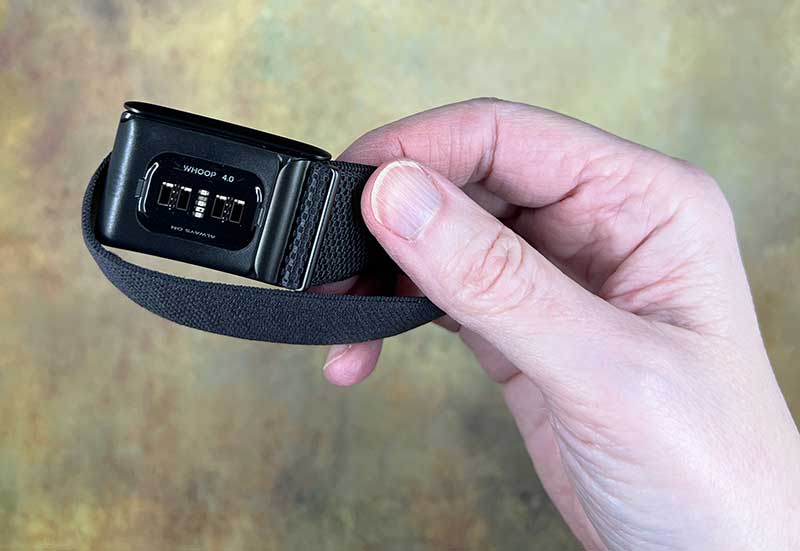 Never miss one of our posts again. Sent MON, WED, and FRI with the latest gadget reviews and news!
On the bottom of the WHOOP 4.0 fitness tracker is the sensor which uses 5 LEDs and 4 photodiodes to track your heart rate, sleep cycle, skin temperature, etc.
Charging the WHOOP and battery life
WHOOP doesn't have a port to plug in a charging cable because it uses a small wireless battery pack that is charged with a USB-C cable.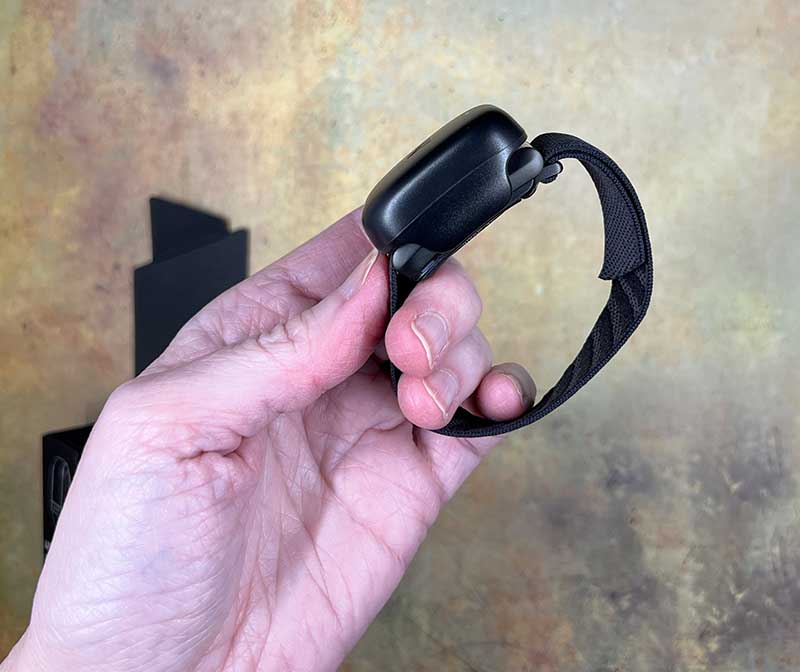 The waterproof battery pack slides over the top of the WHOOP sensor. The cool thing is that you can slide this in place while you're actually wearing the band. This way, you won't have any gaps in your fitness data while it charges.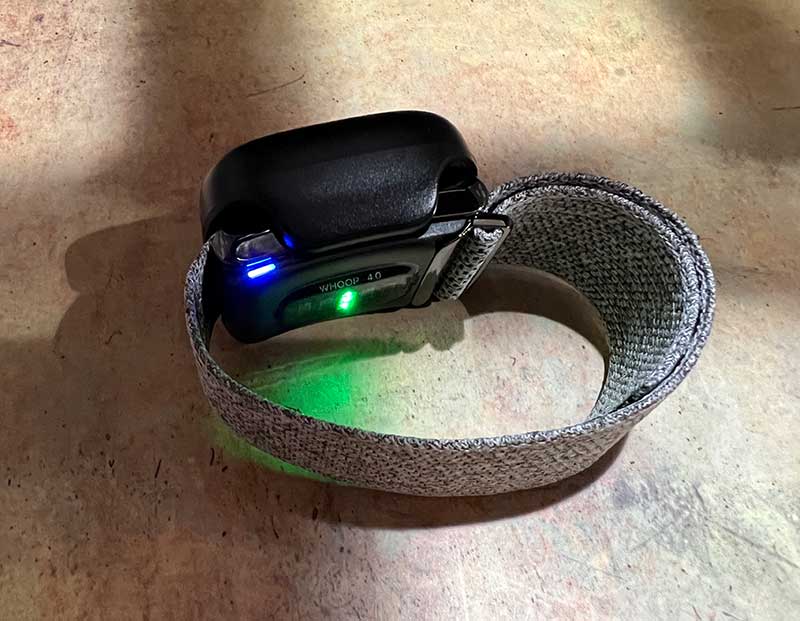 The edge of the WHOOP 4.0 has an LED that provides a visual indicator of the battery level. Tapping the top of the sensor will prompt the LED to light up in green, yellow, or red to let you know that you should charge it when it's yellow or red. You can also check the battery level through the WHOOP app. During my testing of this fitness tracker, I was able to use the WHOOP sensor for about 3 days before needing to recharge it.
Comfort while wearing WHOOP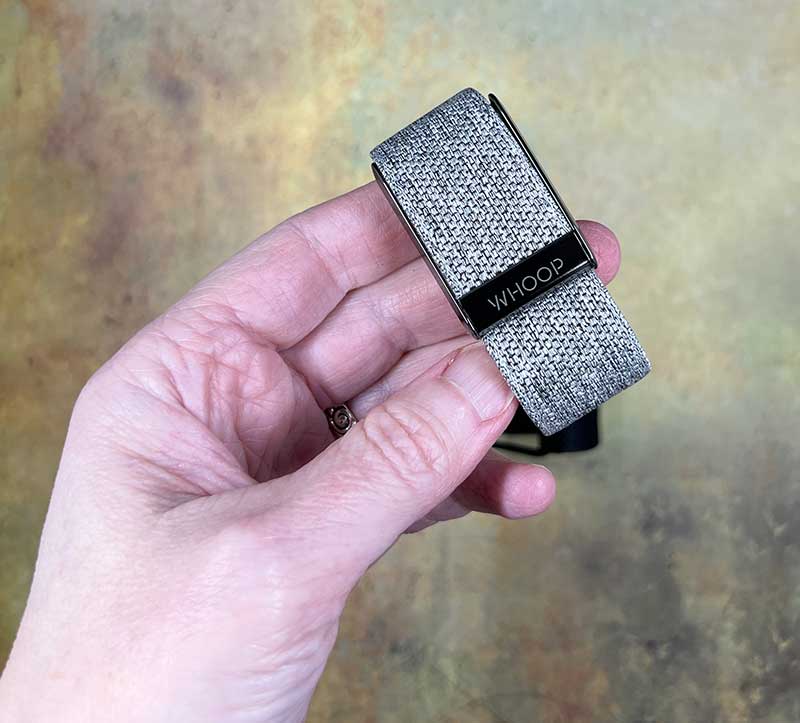 The elastic band was comfortable on my wrist. I had no issues wearing the WHOOP during the day but I found the wide sensor was a bit uncomfortable for me when wearing it while I was sleeping. I really don't like wearing anything on my wrist at night so I may be overly sensitive. For people like me, WHOOP offers special clothing like underwear that have built in pockets/pods that you can slip the sensor into so that it rests against your body so that you don't have to wear it around your wrist.
The WHOOP app
Since the WHOOP 4.0 fitness band doesn't have any sort of visual display to let you see your fitness data, you have to use an app to interact with it.
When launching the app for the first time, you have to create an account and provide a credit card number. More about that later. You'll also need to decide what your primary goal is: optimal training, general fitness, or focus on wellness. I picked general fitness and was then prompted to choose from different options that I was interested in.
The main app screen provides your fitness status for the day as well as the status of the WHOOP's battery and cloud sync status. From the main screen, you can start an activity that will prompt you with a long list of different fitness activities. WHOOP is supposed to automatically detect some activities but during my testing, I manually started and stopped each activity.
When the activity is started, you can see a live view of your heart rate info and strain. You can also see a GPS view of where you are doing the activity. This feature would be great if you're a runner or workout in the great outdoors, unlike my activities consisted of indoor treadmill walks and indoor workouts in my basement.
Note that WHOOP doesn't track step count, but will show distance information.
You can get more information about each of your past activities/workouts by tapping on them in the main view. From there you can see the estimated number of calories burned, average and max heart rate during the activity, and duration of each activity.
Regarding the WHOOP's heart rate sensor. The whole time that I was testing the WHOOP fitness band, I was also wearing my series 6 Apple Watch. I was able to view the heart rate on both devices in real time and found that the WHOOP sensor and Apple Watch heart rate data were always within 1-2 beats of each other.
The interesting thing about WHOOP is that it accumulates your fitness data and uses that data to calculate a Day Strain score for each day. The score lets you know if you should rest or push for more strain the next day.
WHOOP also analyzes your different health metrics like resting heart rate and HRV (heart rate variability) to give you a recovery score. You can then use this score to let you see how your activities are affecting your recovery and will help you prevent over training and injury.
The app provides a lot of good information in easy-to-understand graphs and charts along with short blurbs at the top of the screen that boils down the information in a bite-sized chunk of information so you won't be left wondering how to interpret the data.
WHOOP will even track your respiration rate which signal problems related to COVID and more if you see drastic changes.
The coaching feature will provide you with a daily target exertion/strain goal based on the recovery scrore from the previous day's activity strain. With this target, you'll know if you need to go easy or go all out to reach your goals for the day.
WHOOP is also a sleep coach that will track your sleep patterns so that it can tell you when you need to get to bed so that you'll reach optimal recovery. It can also use haptic feedback to wake you up at the optimal time based on your set wake time.
Monthly membership
Here's where I'm going to lose some of you… You don't actually buy the WHOOP 4.0 fitness tracker. It's free. What you're paying for is a monthly or annual membership which is as low as $18 per month ($324 up front) for 18 months, $24 per month ($288 per year), or $30 a month for a 6 month minimum.
What I like
Lots of good data on sleep, strain, and recovery
Easy to understand and actionable information/advice
What I'd change
Offer a price where you pay once and never have to pay for a monthly membership
Final thoughts
It's important to note that WHOOP is not a smartwatch. There's no display and it won't buzz when you receive a text on your phone or a call. What WHOOP is, is a hard core fitness tracker that provides a lot of data and coaching advice that you can use to optimise your sleep and acheive your fitness goals. If you're willing to pay for the membership, this tracker can be an impressive tool in your health toolbox.
Price: $18 – $30 per month membership (the WHOOP 4.0 fitness band is included)
Where to buy: WHOOP
Source: The sample for this review was provided by WHOOP.