We use affiliate links. If you buy something through the links on this page, we may earn a commission at no cost to you. Learn more.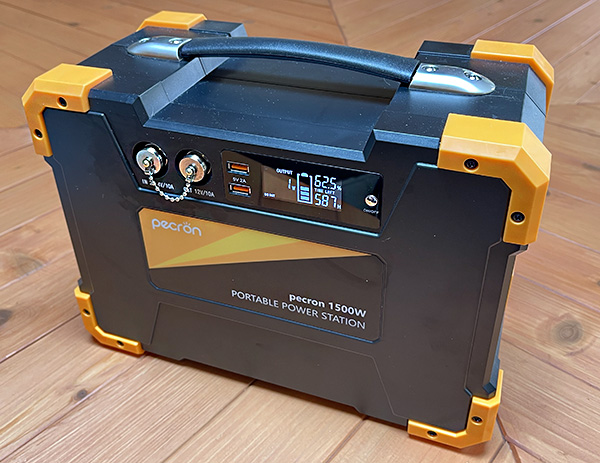 REVIEW – Is it my imagination or are portable battery power stations becoming "a thing"? It seems like every week I see more and more ads or reviews on these large (and heavy) battery backups—and that's a good thing! I live in Central Florida and each summer, we keep an eye on the weather radar for afternoon thunderstorms and—God forbid—the occasional hurricane. When that happens, our electricity becomes a hoped-for possibility rather than a certainty. That's when portable power becomes a necessity. I can't afford a whole-house generator and I despise the loud, gas portable generators that require lots of maintenance. Which leads me to this: the Pecron E1500 Portable Power Station. How far can 1500 watts go when the power is out?
What is it?
The Pecron E1500 Portable Power Station is a large capacity portable battery power station made to supply power to minor appliances, most electronic devices while camping or during power outages. It also offers a 300-watt surge capacity (more on that later in this review).

In the box
Pecron E1500 Portable Power Station
Accessory bag
Power adapter
4 core aviation connector to MC4 solar cable
4 in 1 cable
User manual

Specs
Charging Time: 6-7 hours
Charging Type: AC Charging(DC29.4V9A); Solar Charging(Voltage 36V); Car Charging
AC Output: AC220V/50Hz or AC110V/60Hz(Pure sine wave)
Output Power: Rated Power 1500W; Peak Power 3000W
DC Output: DC12V10A(Two Core Aviation Connector); QC3.0*2
Battery Capacity: 1461.6Wh (25.2V 58Ah)
Battery: Li-ion(70%@1000Cycle)
Product Dimension: L340×W175×H250mm
Weight: 25lbs

Design and features
Before I get into this review, know that Pecron has just released the new and completely redesigned S1500, an update to the E1500. I should be available during summer 2021. Hopefully, The Gadgeteer will get to review (and compare) the S1500 soon.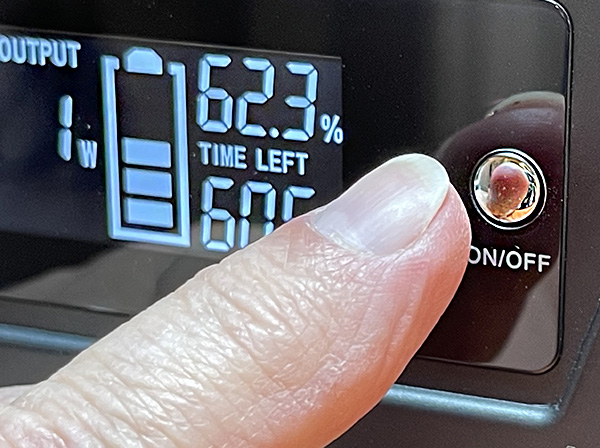 1500WH simply means that anything needing 1500 watts will run for one hour using the E1500. A device needing 100 watts will run for 15 hours. It's a math thing. Also, prices for power stations run at about a dollar per watt-hour, so it's easy to figure the appx. cost of a unit. 
Note: The Pecron E1500 Portable Power Station is not designed to power any device rated greater than 1500 watts. Many devices that generate heat need more than 1500 watts to run. Check each device's rating.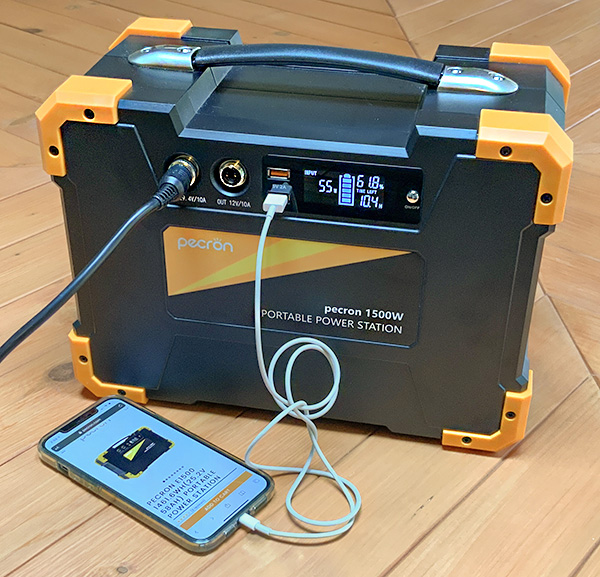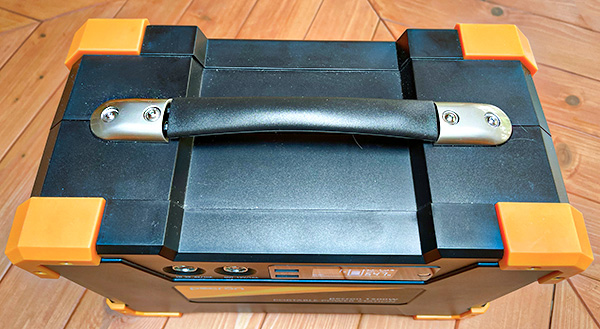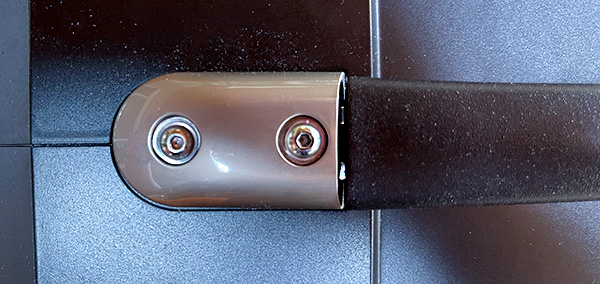 At first glance, the Pecron E1500 Portable Power Station has a DIY look to it. It looks like it was made for business vs. looks—unusual for a consumer product. I kinda like the look, even if the lack of design esthetic makes it appear a bit cheap. Even so, it's a tough, solid performer. The black plastic shell with hard, yellow rubber bumpers allows the unit to be banged around a bit with little to no damage. I wouldn't recommend dropping it, though. It comes with a flexible handle that doesn't instill a lot of confidence while carrying. Note that the new S1500 will have a built-in handle.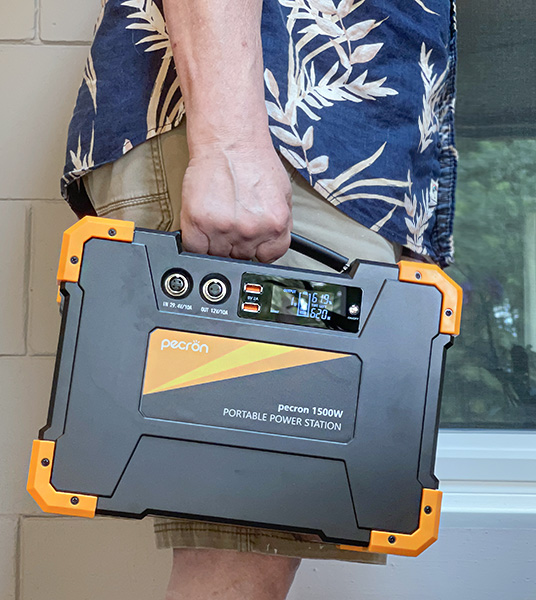 The E1500 is large, but not overly so. At 25 lbs, it's can easily be carried room-to-room, but could be tiring over longer distances. There are fans on both ends that help keep the batteries cooler during more demanding power usage, such as a surge. 
Surges can happen with certain appliances that run periodically rather than use a constant power draw—like a refrigerator or a pump. Some of these surges can overpower a backup source shutting it down completely. The good news is that any appliance that doesn't use more than 1,500 watt-hours but surge at startup won't affect the E1500. It can handle double its rated power during a surge.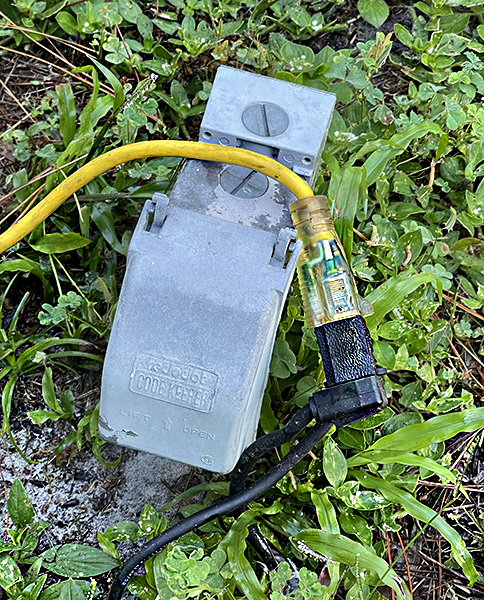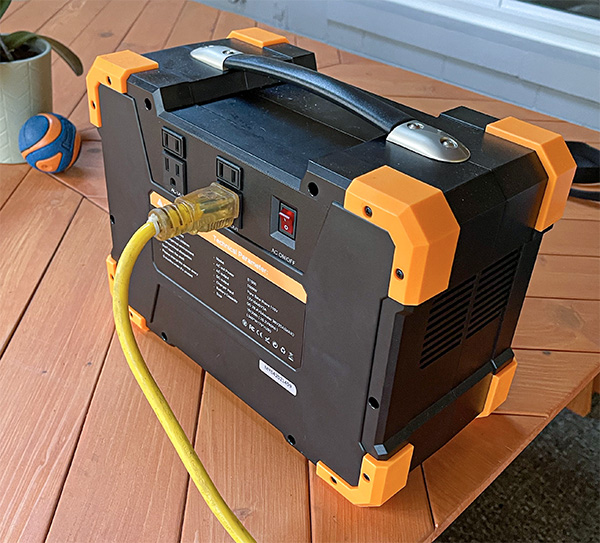 I was able to test this out on a septic system lift station pump at my house. We were having an outside circuit box replaced which would shut down the power for about  5 hours. I plugged the pump into the E1500 and it worked flawlessly. Whenever the water level went up inside the lift station, the pump kicks in lowering the level. It's all quite efficient—as long as the power works. You don't want to be around it when the power is down!
The Pecron E1500 Portable Power Station works silently if the fan is not running. When the fan kicks in, it's not loud at all and doesn't stay on for long.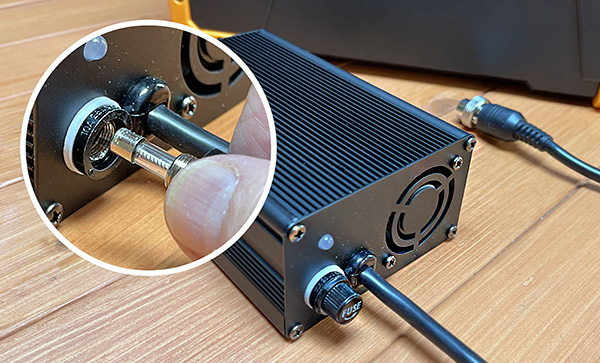 Speaking of fans, the power brick that charges has a fan as well as a safety fuse to prevent overheating. I have some other charging bricks that get really hot while charging. Some have warning stickers on them. It's a nice design decision to have a fan on this charger. It did get warm, but never too hot to touch.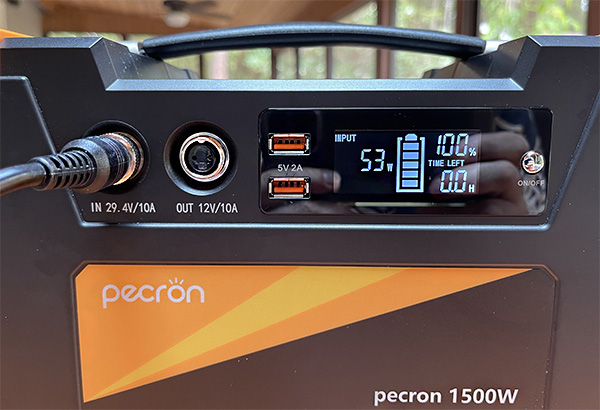 The interface of the E1500 is basic. A black/white LED screen indicates output (in watts), a percentage of how much battery life remains, and how many hours of use remain based on the power draw. You can charge more than one device at the same time, but if you use more than one source, the display will show the total numbers, not show each individual item.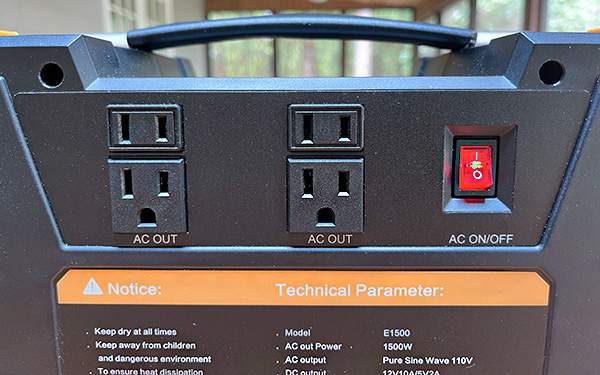 There are 7 output ports on the E1500: 4-110V (standard wall outlet plug), 2 USB ports, and one 12V DC port. Unfortunately, there are no USB-C ports available.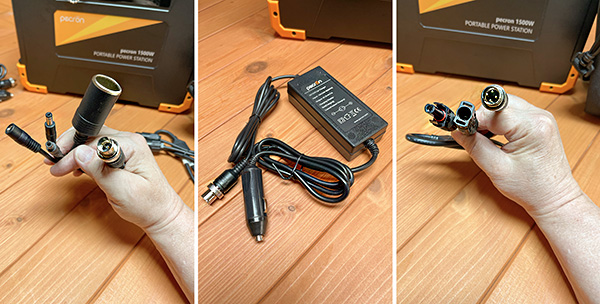 Pecron includes three input cables for charging the E1500: Car charger, wall outlet charging cable with adapter, and an MC4 cable for connecting to solar panels. I did not have any solar panels to test its solar capabilities. 
A 4-in-one 12V output cable is included. There are 40ur connections on one end. I only recognize a car "cigarette lighter" port for charging a 12V car refrigerator but I have no idea what the other three connectors are for—and Pecron's manual or website was no help. Note that the AC and DC ports should be turned off after use or the batteries will continue to drain.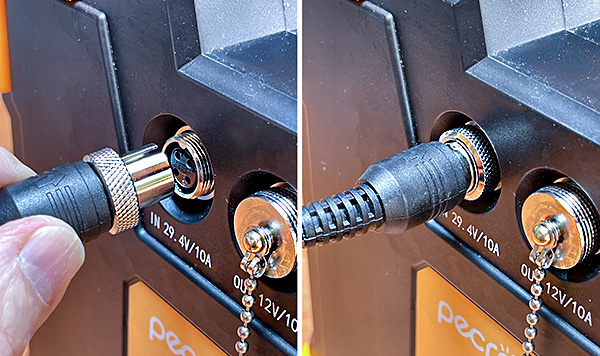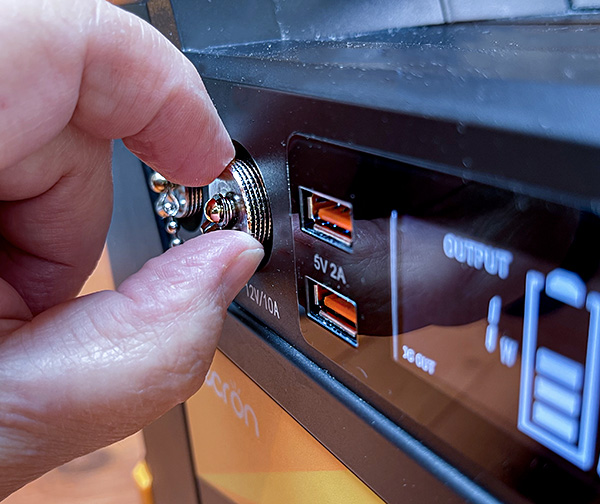 The input and 12V output ports are an aviation power socket design. After the plug slips into the port, you then need to screw the connector on more securely. In reality, this setup is a pain to use. I pity anyone with arthritis in their hands as I think it would be impossible to use these ports properly.

What I like
Good price for the performance
Tough build
Great surge capability
Quiet fan

 

What I'd change
Plain design
No USB-C charging
Pain-in-the-hands aviation power sockets

Final Thoughts
The Pecron E1500 Portable Power Station is a decent, well-priced alternative to some other 1500WH power stations. About the best thing you could say about it is that it just works. That's all you need to know if your power goes out.
Price: $1,199 US
Where to buy: Amazon
Source: The sample of this product was provided by Pecron.