We use affiliate links. If you buy something through the links on this page, we may earn a commission at no cost to you. Learn more.

DEAL NEWS – It's Prime Day so it's time to save big on a variety of gear! Check back to this page as we add new deals.
TONOR desk products
TONOR T20 Microphone Arm Stand is usually $37.99 but you can get it now for 50% off at $19.97  (read our review)
August and Yale Smart Locks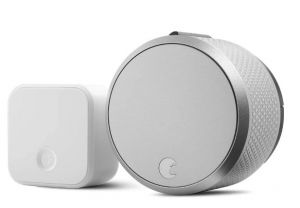 August Smart Lock Pro + Connect is now $154.99 from $229.99 ($75 OFF), and comes with a FREE Echo Dot with your Prime Day purchase
Yale Assure Lock SL with Z-Wave is now $153 from $219 (30% OFF)
Yale Assure Lock SL with Wi-Fi is now $224 from $299 (25% OFF)
Yale Smart Cabinet Lock is now $64 from $80 (20% OFF)
Optoma 1080p and 4K Gaming, Home Theater Projectors

Optoma UHD52ALV – Save $200! Was $1,799, but it's $1,599 for Prime Day
Optoma UHD30 4K 3,400 lumen projector – Save $100. Was $1,299, but it's $1,199 for Prime Day
Optoma GT5600 1080p 3,600 lumen projector – Save $50! Was $1,249, but it's now $1,199
Optoma HD39HDR High-Def Home Entertainment Projector with Enhanced HDR Gaming Mode – Save $50. It was $799, but it's $749 during Prime Day sales
Aura digital photo frames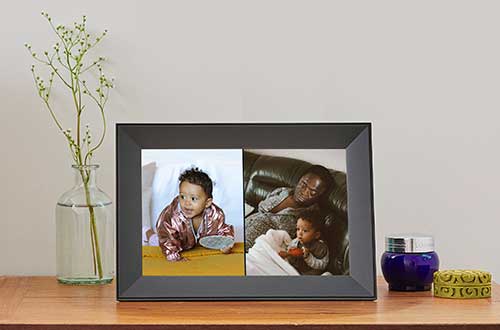 Aura Carver Smart Digital Picture Frame 10.1 inch – 20% off its newest – and largest – intelligent digital frame, the Carver. It will be $40 off for $159.20 (retails at $199).
Jabra audio gear deals

Elite 85h in all colors is $179.99 (28% off, MSRP $249.99)
Elite 65t in Titanium Black and Gold Beige is $89.99 (25% off, MSRP $119.99) (read our review)
Speak 510 is $79.99 (50% off, MSRP $159.99)
Evolve 65 UC Optimized Version is $165.19 (21% off, MSRP $210) (read our review)
Evolve 65 MS Teams Optimized Version is $139.99 (33% off, MSRP $210)
Evolve 40 UC Optimized Version is $87.99 (20% off, MSRP $109.99)
Evolve 40 MS Teams Optimized Version is $74.75 (25% off, MSRP $100)
Brydge hubs, docks, and keyboard deals

For Apple iPad:
Brydge 7.9 – $79.99 ($20 off) For iPad mini (4th & 5th Gen)
Brydge 9.7 – $49.99 ($50 off) For iPad 6th Gen
Brydge 10.2 – $79.99 ($50 off) For iPad (8th & 7th Gen)
Brydge 10.5 – $59.99 ($70 off) For iPad Air (3rd Gen)
Brydge 11.0 Pro – $99.99 ($50 off) For iPad Pro (2020 & 2018) and iPad Air 4 (read our review)
Brydge 12.9 Pro – $99.99 ($70 off) For iPad Pro (2020 & 2018) (read our review)
Brydge 11 Pro+ – $139.99 ($60 off) For iPad Pro (2020 & 2018) and iPad Air 4
Brydge 12.9 Pro+ – $159.99 ($70 off) For iPad Pro (2020 & 2018) (read our review)
Vertical Docks:
13-inch MacBook Pro Vertical Dock – $129.99 ($40 off) For 13-inch MacBook Pro with Touch Bar
15-inch MacBook Pro Vertical Dock – $129.99 ($40 off) For 15-inch MacBook Pro with Touch Bar
Multiport Desktop Hubs:
Stone Pro – $189.99 ($60 off) For all Thunderbolt™ 3 devices (read our review)
Mobvoi smartwatches and earbuds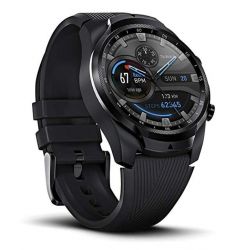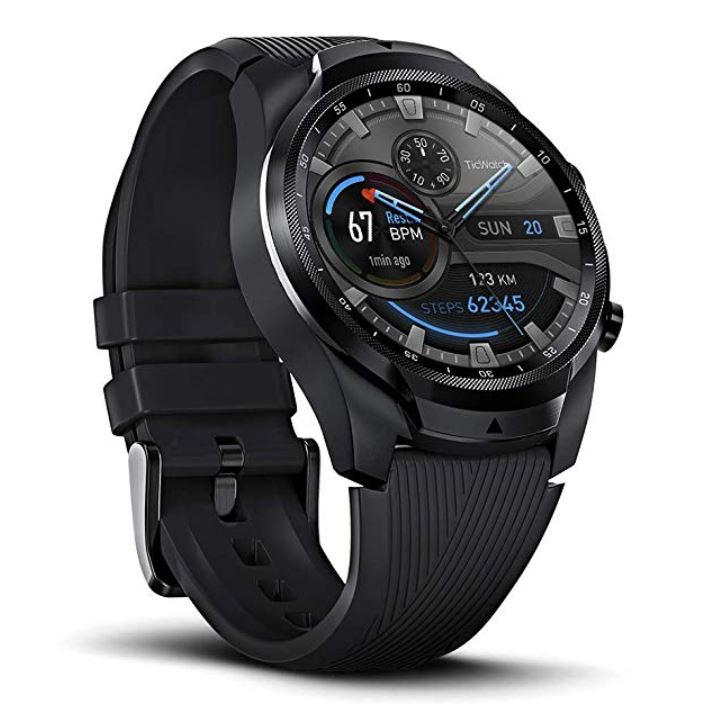 TicWatch Pro 4G – $199.99 (33% off) (read our review)
TicWatch Pro 2020 (black or silver) – $181.99 (30% off)
TicWatch C2+ – $146.99 (30% off) (read our review)
TicWatch E2 – $111.99 (30% off)
TicWatch S2 (midnight) – $125.99 (30% off) (read our review)
TicPods 2 Pro – $97.99 (30% off) (read our review)
TicPod ANC – $62.99 (30% off)
Gryphon security products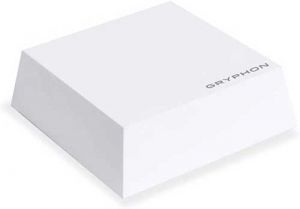 Gryphon Tower – $189 (15% off/MSRP $209)
Gryphon Guardian – $89 (15% off/MSRP 99.99) (read our review)