We use affiliate links. If you buy something through the links on this page, we may earn a commission at no cost to you. Learn more.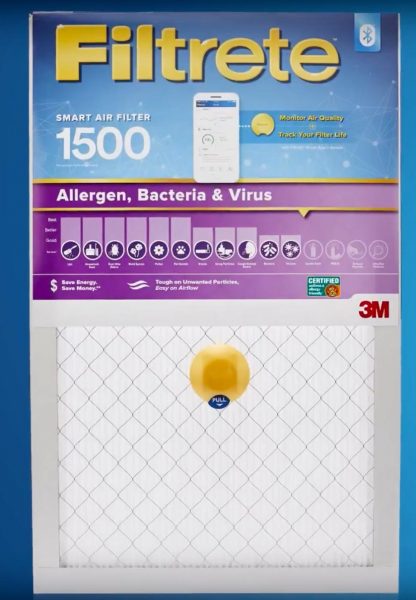 NEWS – Smart thermostats have smartened up your home's HVAC unit, but it was still up to you to know when to replace the filter to ensure your unit is working in top form.  But now, Filtrete has introduced smart filters that can monitor their own performance to let you know when you should change filters to keep the airflow clean and efficient.  Filtrete Smart Air Filters monitor air flow through the filter, the amount of usage, and the changing air pressure, not just time, to tell you the optimal time to replace the filter.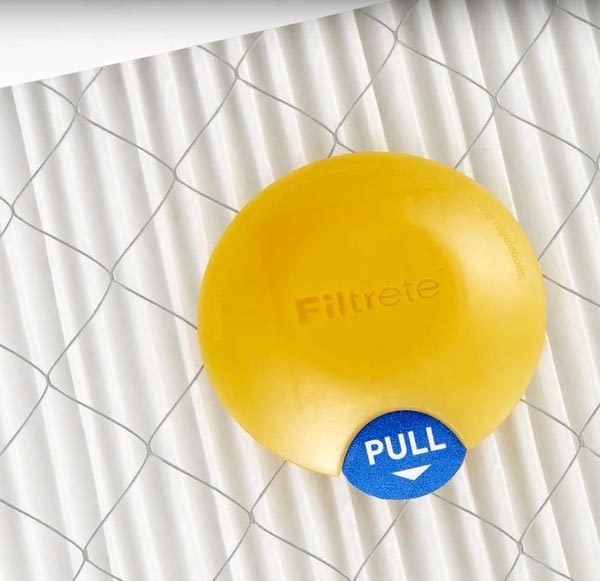 The filter's sensor connects to a smartphone app via Bluetooth.  You tell the app about your home – types of pets, smokers, people with allergies or respiratory problems living there, and the number of Smart Filters in your home.  The Filtrete app displays information about your local outdoor air quality, and it can provide you with tips to improve the quality inside your home.  With the addition of an optional indoor air sensor, it can also monitor the indoor air quality.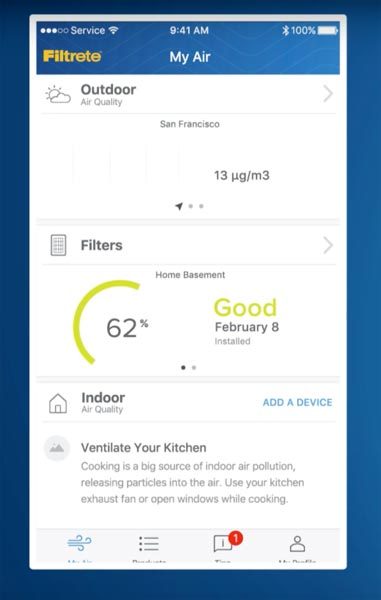 It continually monitors the condition of the filter and displays that information on-screen.  And when it's time to change the filter, the app will remind you of the type and size filter you need and where to purchase it.
Learn more about these smart air filters at the Filtrete website and you can buy one for $32 to $56 on Amazon.