We use affiliate links. If you buy something through the links on this page, we may earn a commission at no cost to you. Learn more.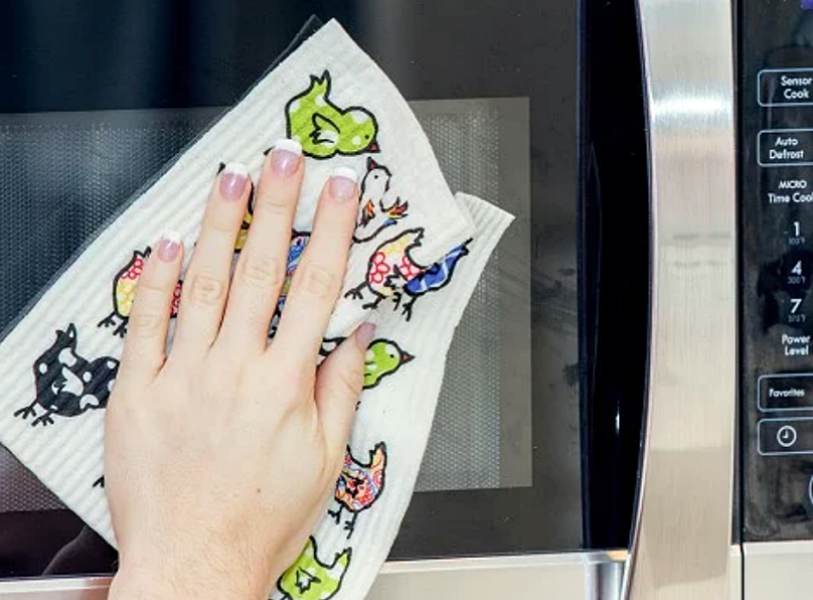 NEWS – I'm one of those people that uses paper towels for everything. I don't even want to know how much I actually spend on paper towels in a year. The Wet-It Swedish dishcloths may be the answer to my paper towel gluttony.
The Wet-It Dishcloth uses a special weave that's super absorbent, one cloth can do the work of 6 paper towels. Made of 70% cotton and 30% cellulose the dishcloths are soft, non-abrasive and durable. And they are reusable for up to six months or longer.
The best part is they can be used for just about anything. Cleaning countertops, stoves, scrubbing in the bathroom and even doing the dishes. Unlike paper towels the Wet-It dishcloths don't streak, so they're perfect for cleaning windows.
To clean them just put them into either the dishwasher, microwave, or washing machine. 
The dishcloths are also fully biodegradable.
Each dishcloth measures approximately 8″x7″ and comes in packs of 3 with your choice of design; veggie, fruit or chickens. 
The Wet-It Swedish dishcloths sell for $14.95 and are available on The Grommet.