We use affiliate links. If you buy something through the links on this page, we may earn a commission at no cost to you. Learn more.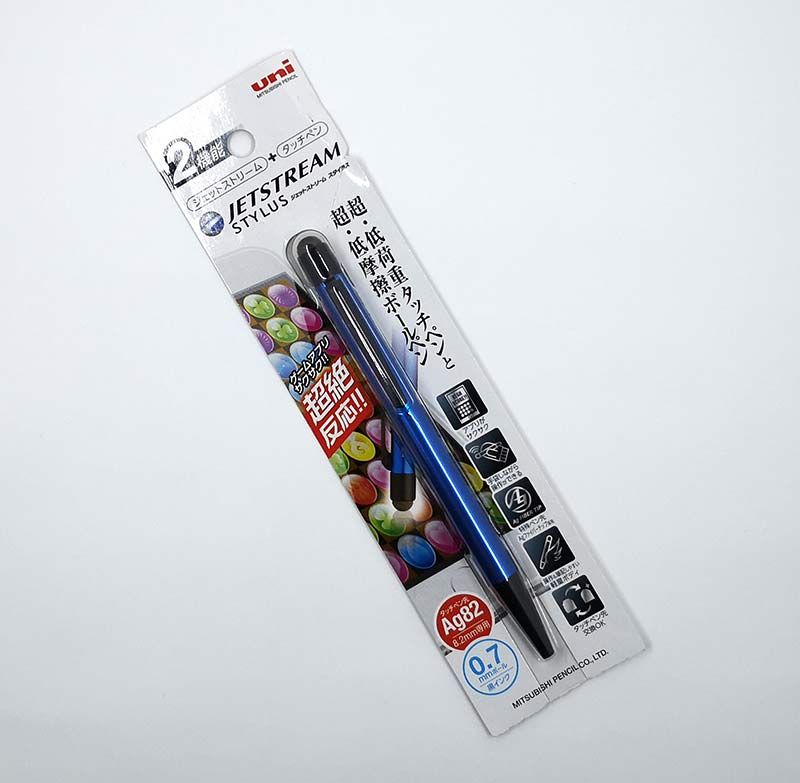 REVIEW – What features do you look for when shopping for an inexpensive everyday pen? A capless design? Lightweight body? Slim barrel? Built-in stylus? If you answered yes, yes, yes, and yes to those questions, then the Uni Jetstream Stylus from JetPens ticks all those boxes and is priced at a reasonable $5.25. Let's take a closer look.
What is it?
The Uni Jetstream Stylus Ballpoint Pen is just what you would think it is. It's a ballpoint pen with a built-in stylus. It's available in 4 colors including the bright blue version that was sent to me.
Design and features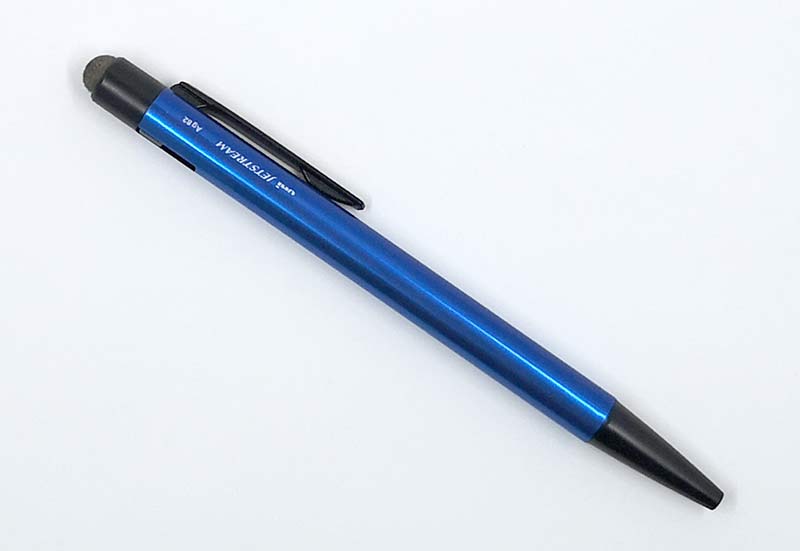 The Uni Jetstream Stylus Ballpoint Pen has a sleek look, with a slim plastic resin barrel which looks like brushed aluminum, but without the weight. A black tip, top, and clip give it a snazzy look.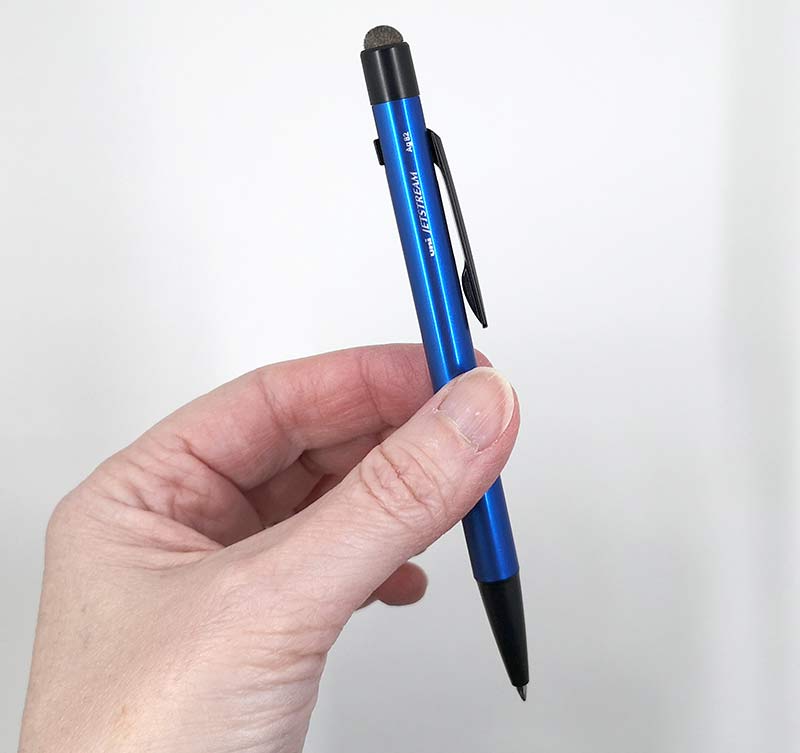 The writing tip is extended by sliding down the pocket clip which snaps in place and when it does, a retract button pops out of the opposite side. Pressing that button immediately retracts the tip with a satisfying click.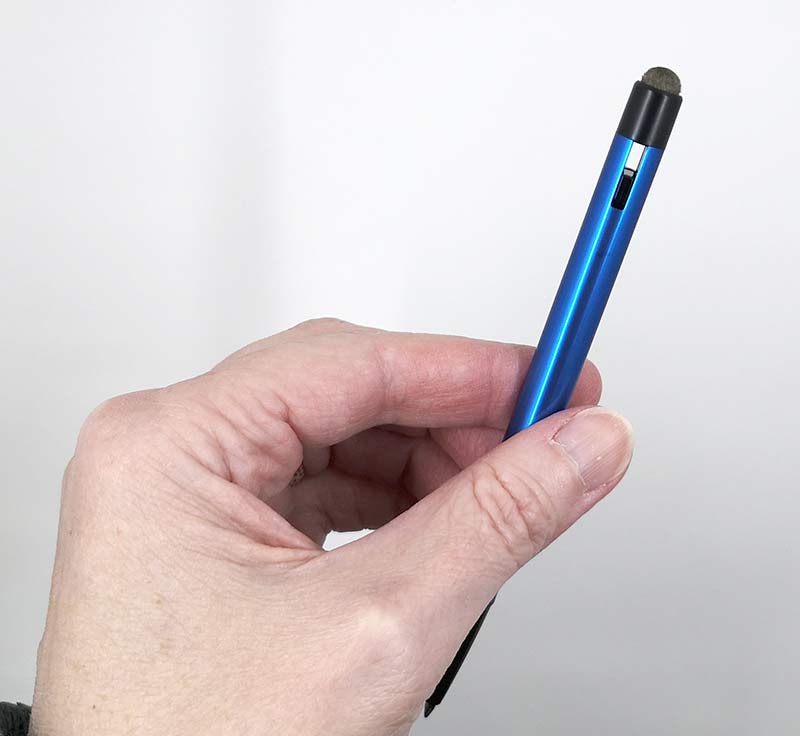 When the writing tip is extended, you can see through the Jetstream's barrel.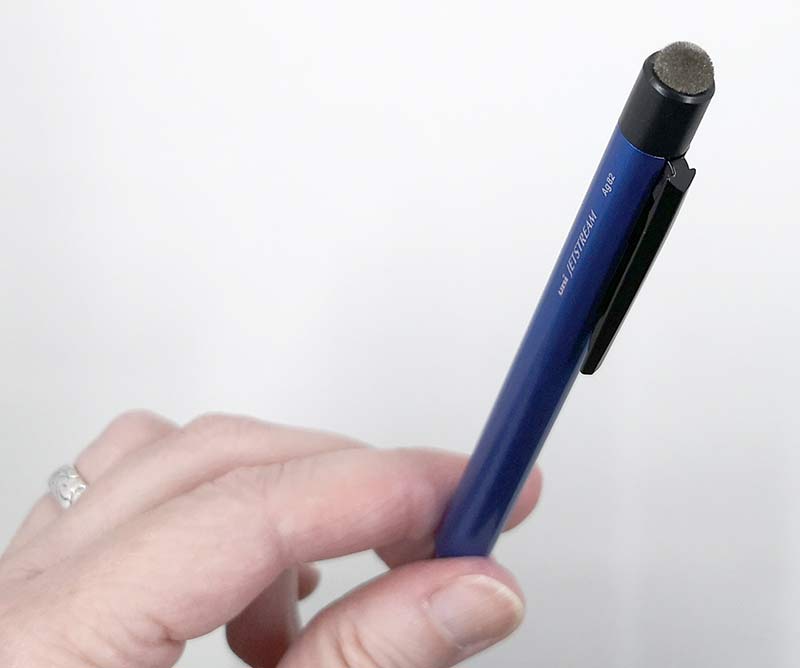 On the top of the pen is what might look like an eraser, but it's really a capacitive stylus tip. It's an Ag Fiber capacitive stylus tip to be exact. This stylus tip has silver coated fibers that make is soft and fuzzy. I wouldn't recommend it as a drawing or writing stylus just because it's a bit wide and can obscure your view while writing and drawing. But for scrolling through lists, and web pages and selecting icons on your tablet or phone, it works great and better than a typical rubber tipped stylus.
Both the ink and stylus tips are refillable/replaceable. The ink refills are $1.95 each and the stylus refills come in a pack of 2 for $5.25.
What I like
Lightweight and slim
Inexpensive
Ink can be refilled
Stylus tip can be replaced
What needs to be improved
Stylus tip doesn't have a protective cap
Final thoughts
Although the Uni Jetstream Stylus Ballpoint Pen 0.7mm pen writes smoothly and puts down a nice line of black ink, it won't exactly blow your mind. That's fine though. After all, it's a $5.25 pen, it's not expected to change your life. But if you're looking for a nice slim everyday pen with a built-in stylus tip that is a lot nicer than a generic rubber tipped stylus, this pen will do the job and look pretty snazzy while doing it.
Price: $5.25
Where to buy: Jetpens
Source: The sample for this review was provided by Jetpens.