We use affiliate links. If you buy something through the links on this page, we may earn a commission at no cost to you. Learn more.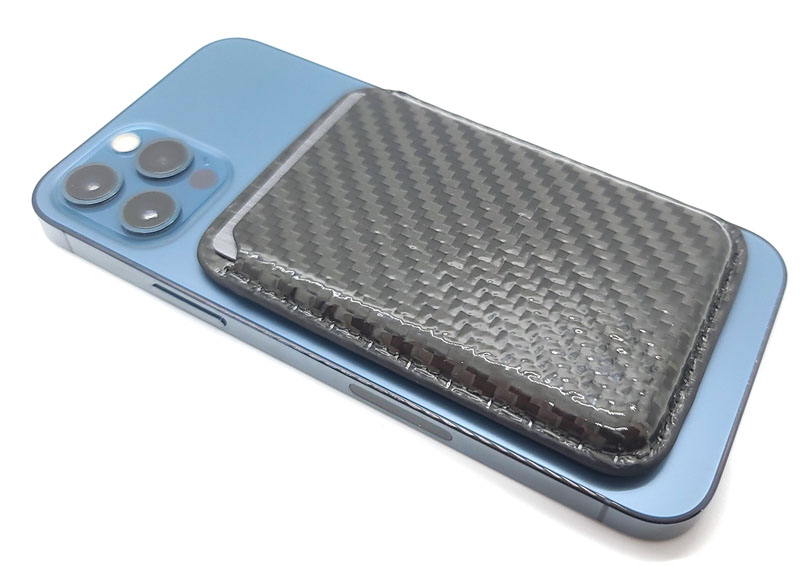 REVIEW – Even when we don't carry a lot these days, we still carry a lot.  Usually, that involves a big old smartphone plus a wallet.  Many times you don't need the whole wallet – just a driver's license, a credit card, and perhaps a couple of small bills.  If only there was a way to just put that all together in one easy-to-carry package.  Hey, while we're at it, let's have it look good at the same time!  Enter Monocarbon – a manufacturer of a ton of carbon fiber accessories.  If you're an iPhone person, specifically an iPhone 12 user, The Monocarbon MagSafe carbon fiber iPhone wallet leverages the MagSafe tech built into your shiny new iPhone.
What is it?
The Monocarbon MagSafe carbon fiber iPhone wallet is a slim wallet designed to hold two to three cards.  It attaches to any phone with Apple's MagSafe – currently the new iPhone 12 family.
What's in the box?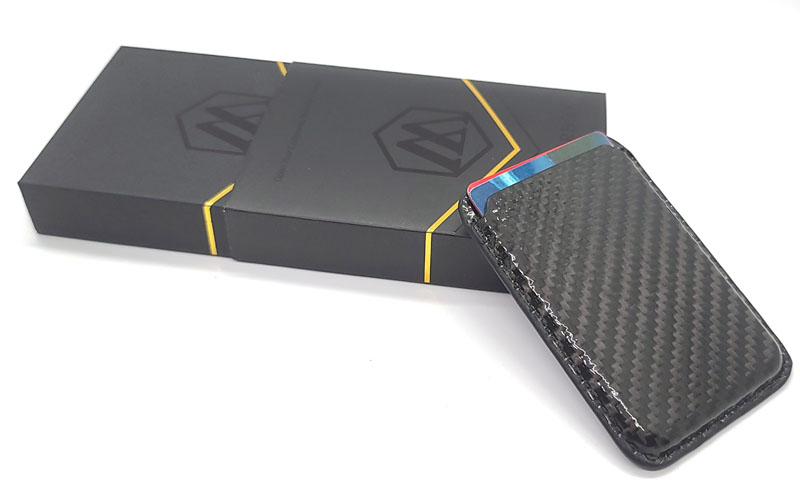 Monocarbon's packaging is really nice, making this a perfect gift.  The box and sleeve look quite classy.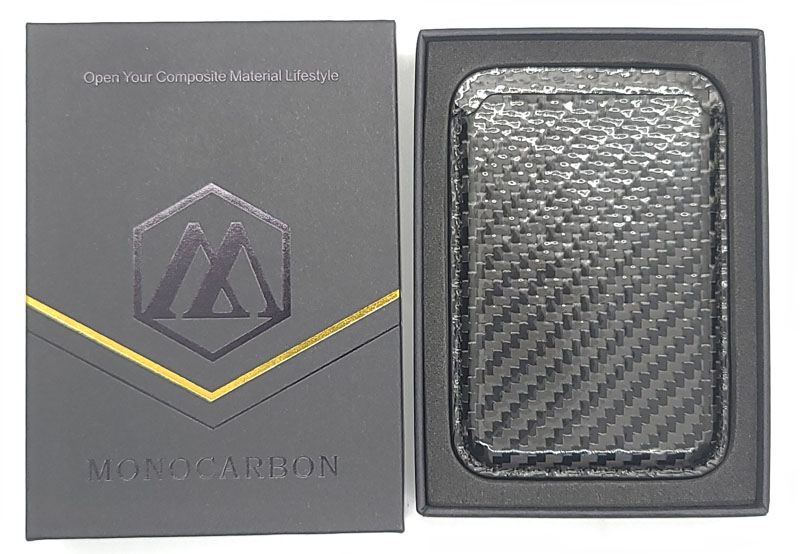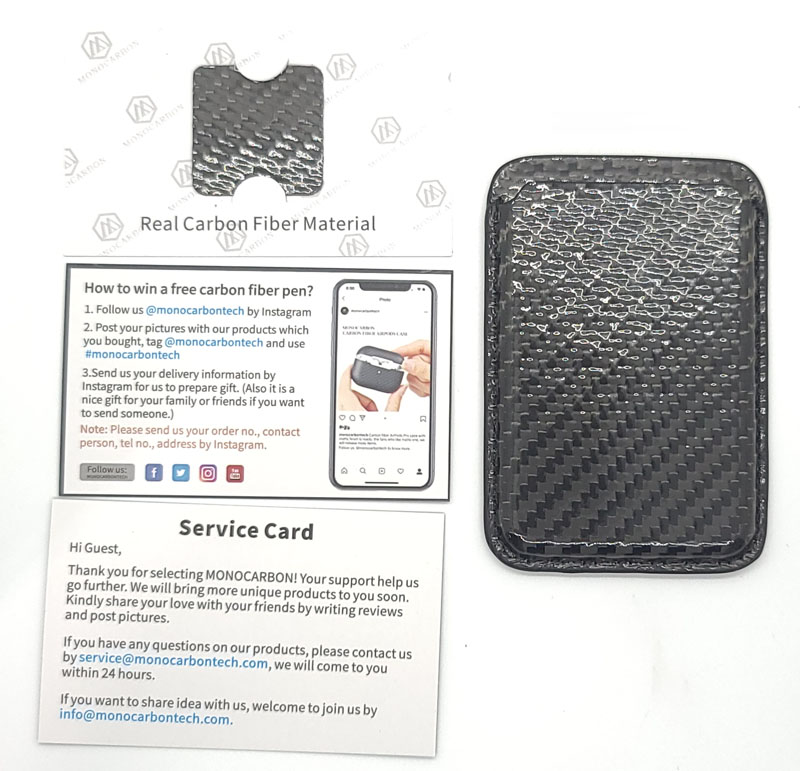 Monocarbon MagSafe carbon fiber iPhone wallet
Carbon fiber sample
Social media card
Service card
Hardware specs
Dimensions: 3.75″ x 2.6″
Weight: About 1.4oz
Capacity: two or three cards
Materials: carbon fiber and nanometer composite polyurethane
Design and features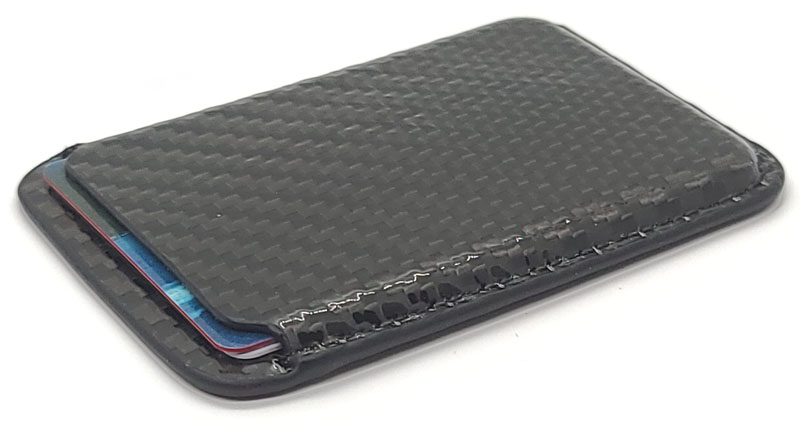 The Monocarbon MagSafe carbon fiber iPhone wallet is quite shiny and is completely covered on the front with carbon fiber.  There is a slot that can accommodate a couple of cards, and perhaps a couple of bills in between.
The back of the wallet is covered in a non-marking fabric. There is a hole cut in the back that allows you to use your thumb to slide a card up.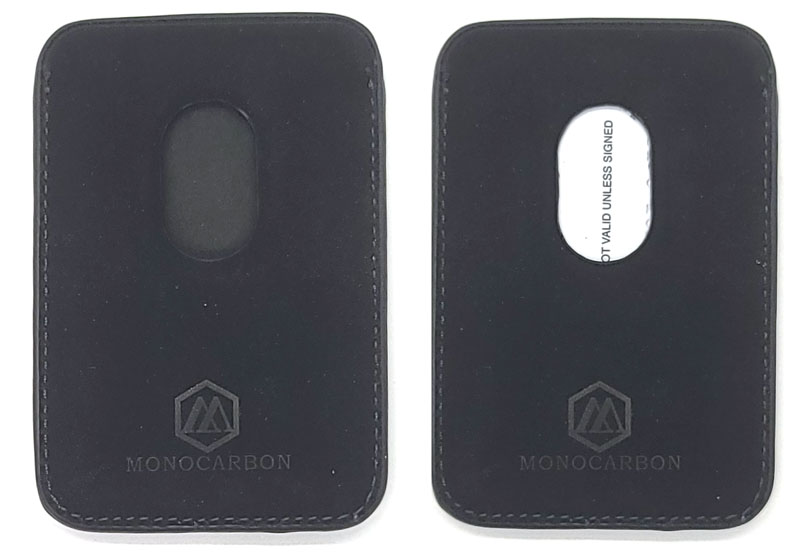 Performance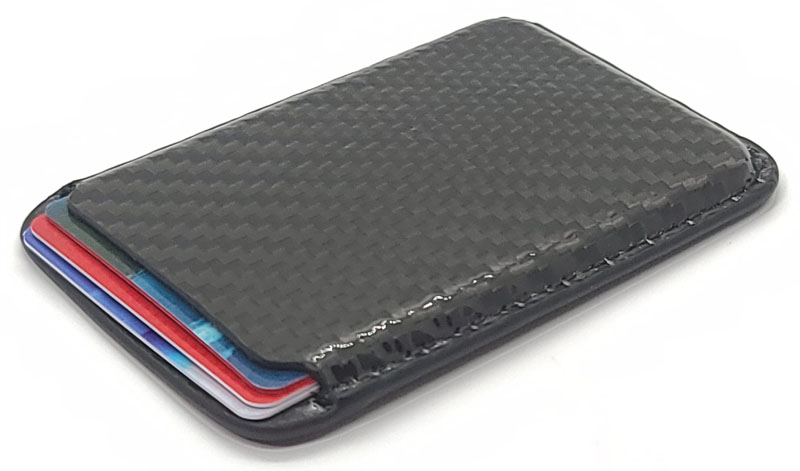 I put three cards into the wallet.  I was a little worried they would remain there forever.  The wallet holds onto its contents like they belong in Fort Knox. Even using the thumb hole didn't help much.  Perhaps over time, it will stretch out a little, but you don't want it to stretch much.  I'd define the capacity as two cards plus a bill or two in between them.  I'd probably expect a driver's license plus one credit card to be the most popular option for most folks.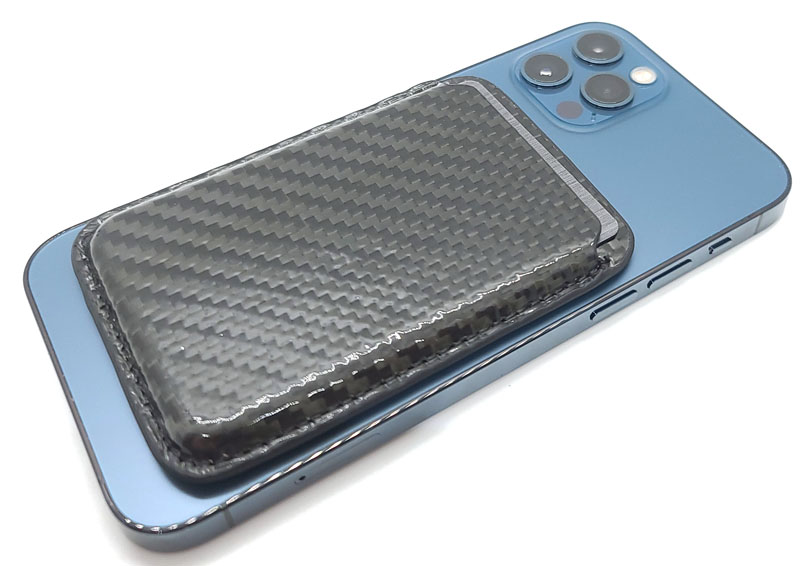 Here it is magnetically attached to the back of an iPhone 12 with MagSafe.  The Monocarbon MagSafe carbon fiber iPhone wallet attaches securely, but not too securely.  It is easy to pop off and get access to the thumb hole on the back so you can slide your card up.
If you drop your phone on top of the wallet, the MagSafe magnets pick it up and attach it to the phone.
This only works on a bare iPhone, or an iPhone with a MagSafe compatible case.  If you use a non-MagSafe compatible case, it will likely block enough of the magnetic field so that the wallet will not adhere.  The phone I tested with was in a non-MagSafe case and the wallet would not attach until I removed the case.
What I like
Good quality
Nicely packaged – perfect for gifting
Nice looking
What I'd change
It would be nice to fit one more card
Final thoughts
This is a nice card wallet for those times you only need a couple of items and don't want to haul your big George Costanza wallet.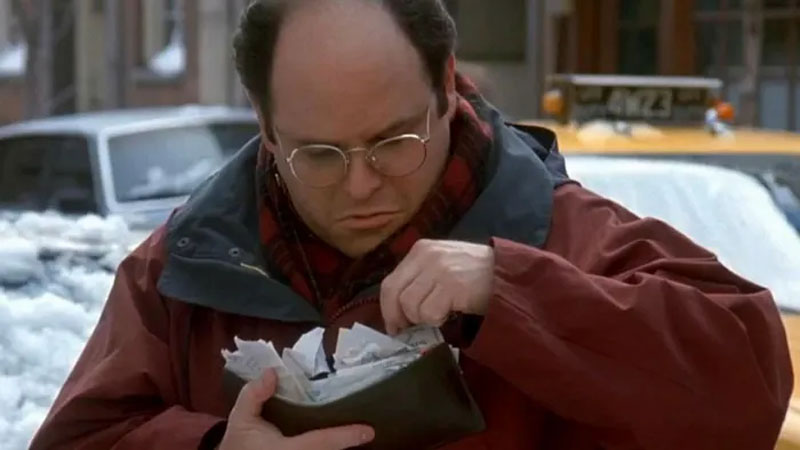 With its carbon fiber good looks and ability to securely hold one or two critical items, if you're an iPhone 12 user, the Monocarbon MagSafe carbon fiber iPhone wallet would be a great EDC wallet.  If you know of an iPhone 12 user, this would make a great gift.
Price: $29.90
Where to buy: Monocarbon
Source: The sample of this product was provided by Monocarbon.