We use affiliate links. If you buy something through the links on this page, we may earn a commission at no cost to you. Learn more.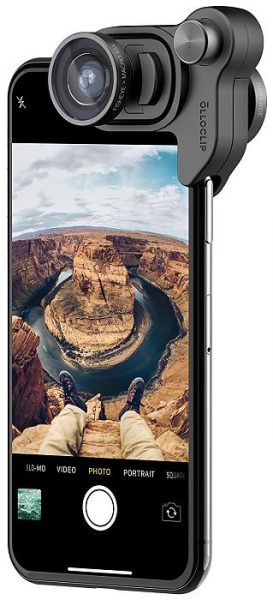 Olloclip was one of the first ever quick-connect lens systems for iPhone featuring fisheye, wide-angle and macro lenses. I owned the first version for the iPhone 4S. I really liked being able to attach different lenses to my iPhone. And I was able to take some really cool photos. Fast forward a few years to the all-new Mobile Photography Box Set for iPhone X. Like the iPhone's camera, the Olloclip has changed and improved.
Using their new Connect X system (exclusive to the iPhone X) you can easily interchange lenses with just a snap. It unlocks with the push of a button and clips onto the iPhone X's camera.
Choose from three premium multi-element coated glass lenses, Fisheye, Super-Wide, and my favorite the Macro 15x. The easy to use lens system intuitively aligns with both front and back lenses of your iPhone. This allows you to attach a lens to each simultaneously, which should definitely help up your selfie game. And the mount expands to work with nearly all screen protectors.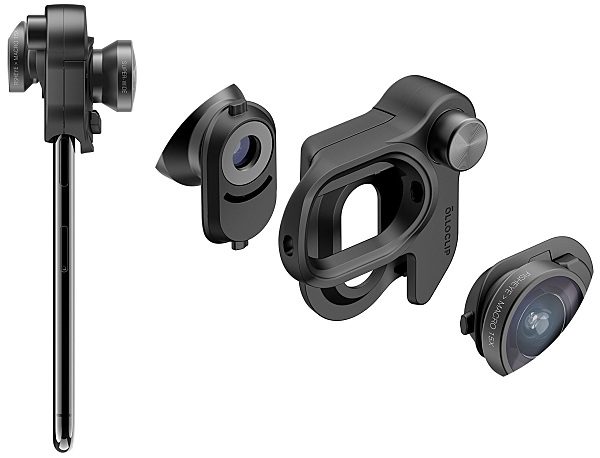 Unfortunately, the system doesn't work if you have a case on your iPhone. However, you can purchase Olloclip's own Slim Case for $30 if you want that extra protection.
The system even includes a Pendant stand that opens to create a pocket-sized tripod.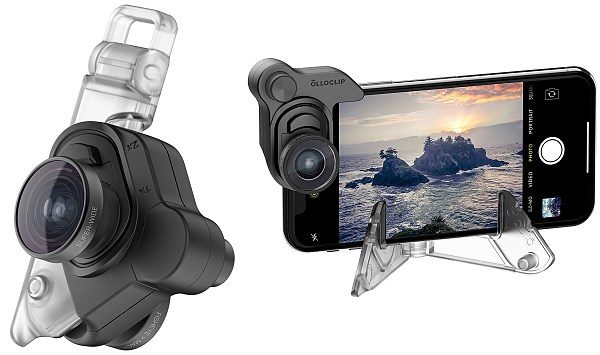 The Olloclip Mobile Photography Box Set for iPhone X is available on Amazon for $99.99.