The Gadgeteer is supported by readers like you! If you buy something through links on our site, we may earn an affiliate commission. Thank you! Learn more.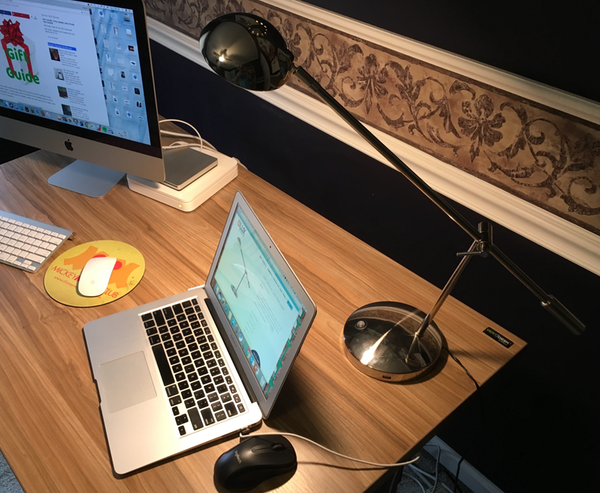 Are you looking to class up your office? Maybe it's time to ditch that crusty old desk lamp you've had since college (It's OK. We don't judge.). Today we're checking out the LUX LED Lighting LUX Lincoln LED Task Lamp. It's a contemporary desk lamp with modern features. Will it work for you? Let's get illuminated!
Elegant, Functional Design
The LUX Lincoln LED Task light is an industrial-inspired design that boasts some interesting design geometry. The vertical post is positioned towards the rear of the base and extends at a slight rearward facing angle. The crossbar is mounted includes a rear counterweight for visual balance. The light itself is a simple saucer-shape. All of these little design queues create an interesting & contemporary look on your desktop.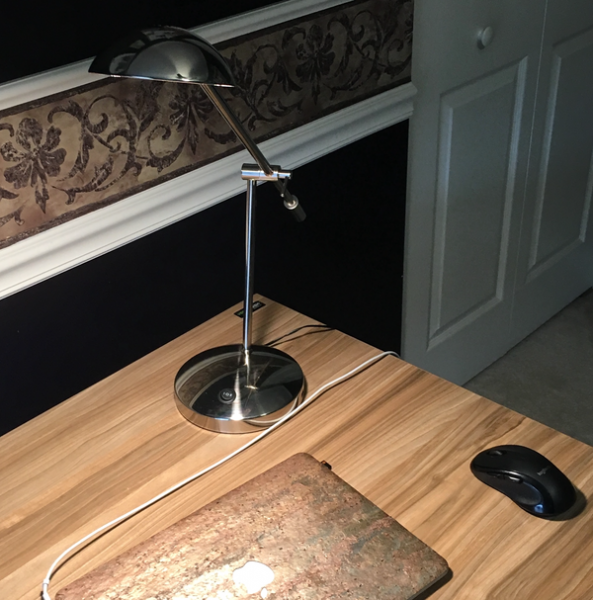 The design of the LUX Lincoln provides a variety of options to create very functional lighting for your workspace. A locking handle on the crossbar allows for multiple positioning angles. The lamp saucer swivels and rotates to dial in your focus.The rocker switch on the base also enables you to toggle between a low and high brightness setting (350 or 500 lumens) based on your preference. This combination of features enables you to position The LUX Lincoln for maximum light exposure at any angle you might need.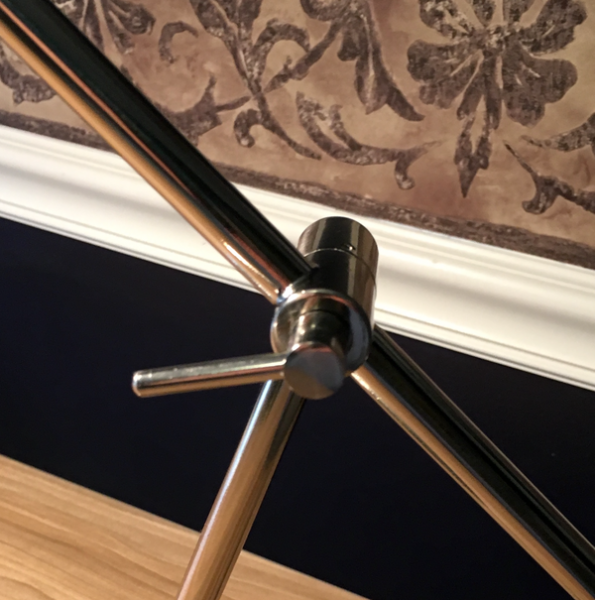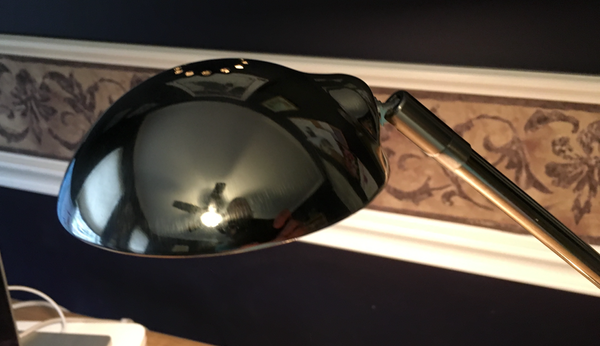 Nice Additional Features
I love LED lights for their brightness and power-saving features. LED lights can be pretty harsh, however. The LUX Lincoln LED Task Light also includes an opaque cover under the light hood. This creates a softer lighting effect, which is very comfortable for extended and reduces glare on your computing screens. Combined with the focused saucer-shaped hood, this makes for a great desk lamp if you're sharing your office space… you can focus the light where you need it, reducing the intrusion on your neighbors!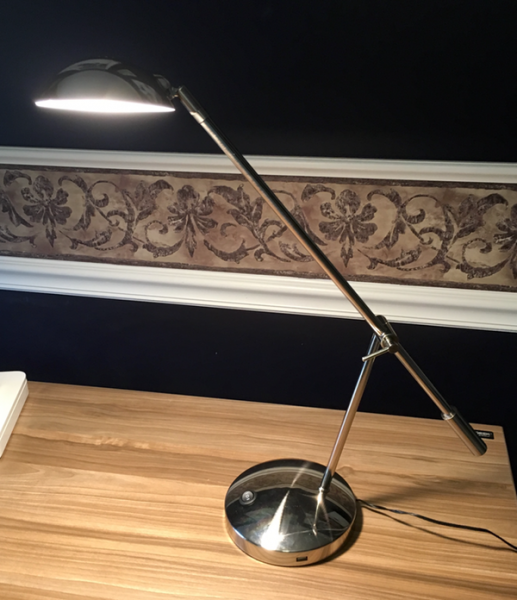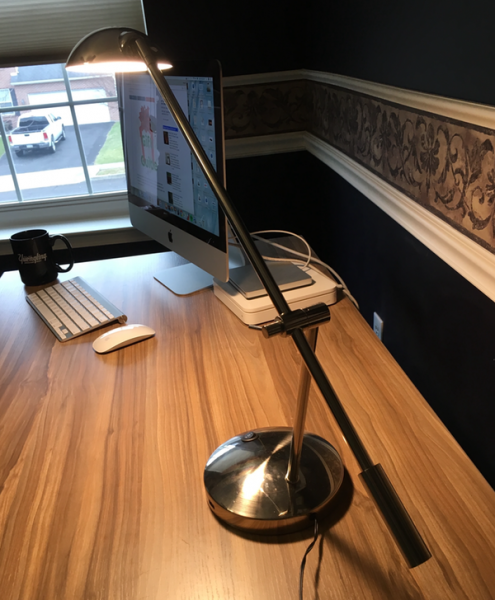 For added functionality, you'll also find two USB ports on the base, one on either side. I love this feature, as it saves a couple of spaces on my computer or power strip for other devices.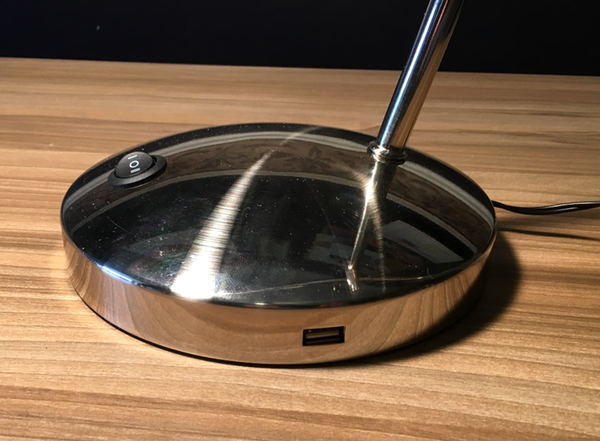 Overall, the light is very well built and solidly constructed. The whole unit feels solid and well planted, and I don't doubt that it will last a long time. There's a felt cover under the base to avoid scratching up your desktop, which is also a nice plus.
Positives
Elegant, industrial design
Flexible lighting positioning
Two brightness modes
Two built-in USB power ports
Negatives
Final thoughts
The LUX LED Lighting LUX Lincoln LED Task Lamp is a well-built desk lamp that's adaptable, looks great, and adds some nice additional functionality with two USB power ports. It's also available in brushed nickel and black satin finishes to match your style. If you're looking for a desk lamp that adds some industrial-style elegance to your workspace, I'd recommend giving it a look.
Price: $99.99
Where to buy: LUX LED Lighting
Source: The sample for this review was provided by LUX LED Lighting.
Support The Gadgeteer
:
The Gadgeteer is supported by readers like you! If you buy something through the links on our site, we may earn a small affiliate commission. Thank you! Learn more.