We use affiliate links. If you buy something through the links on this page, we may earn a commission at no cost to you. Learn more.

SmartHalo is a device that attaches to your bicycle's handlebars to provide visual GPS navigation, a headlight, alarm, and even fitness tracking. The SmartHalo device was a successfully funded Kickstarter project from 2015, but it looks like they just now starting to ship to their backers and offer the device to the public.
The device features an LED ring that lights up in different colors and sections to provide turn-by-turn visual cues while riding to a destination that is set through the companion app on your phone.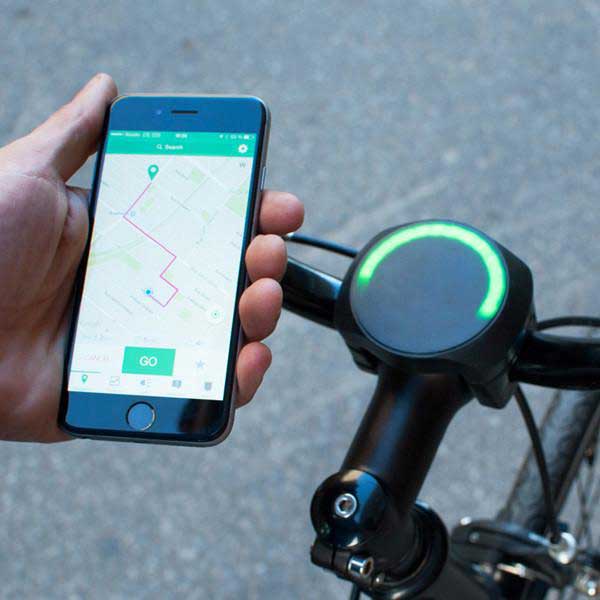 SmartHalo will automatically log your activity as you ride – including your traveling time, distance, average speed, elevation and more.
If you get a call or text while you're riding, the unit will light up so you won't miss an important notification.
Other features include anti-theft alarm, a double LED headlight, bike locator, and more.
The SmartHalo is priced at $149 through smarthalo.bike where you can read more about it. You also might want to head over to the Kickstarter page to read the user comments before you order.