We use affiliate links. If you buy something through the links on this page, we may earn a commission at no cost to you. Learn more.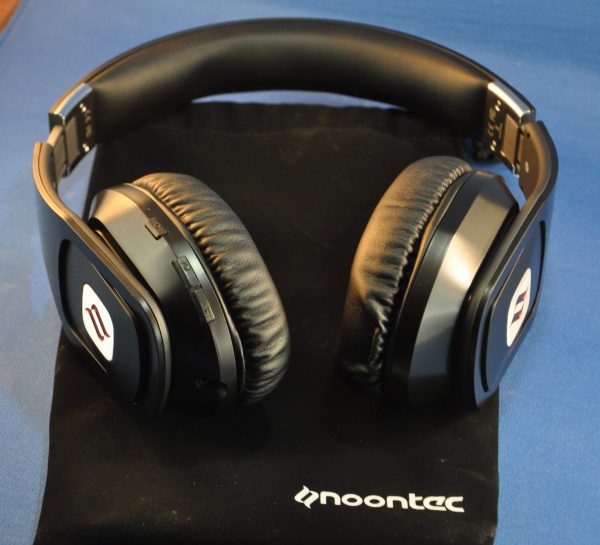 (Updated 30 March 2017 to reflect ability of Hammo TV to connect to two headsets at once.)
There are times you want to watch TV, not the computer, and those in the general vicinity don't really want to hear the sound. (This is known as an opportunity for innovation, or the start of an argument, depending on how it's handled and the personalities involved.) Recently, I was offered the Noontec Hammo TV headphones and listening station, and hoped this would help in my situation. Let's take a look.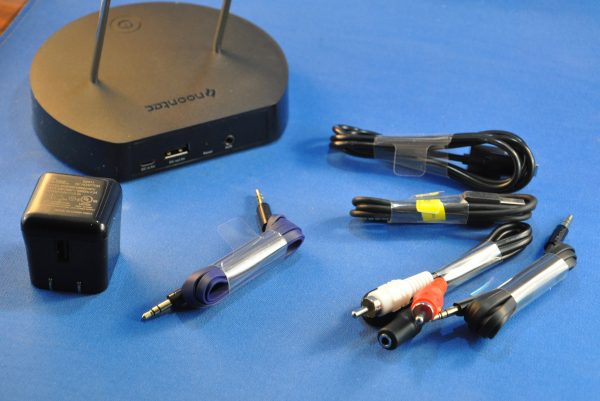 Note: Photos may be tapped or clicked for a larger image.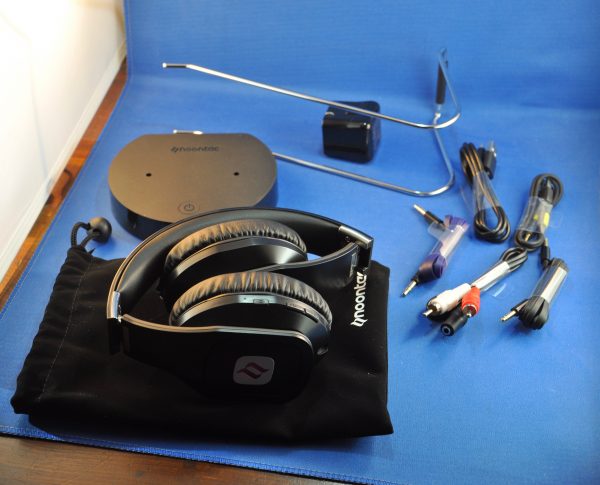 The Hammo TV comes with everything you'll need to connect to most modern TV audio: the headset with charger, the base station (which includes a stand), cables to connect to miniAUX or RCA outputs, and a power cord for the base unit. There is also a clear installation diagram for those whose minds don't run toward the technical.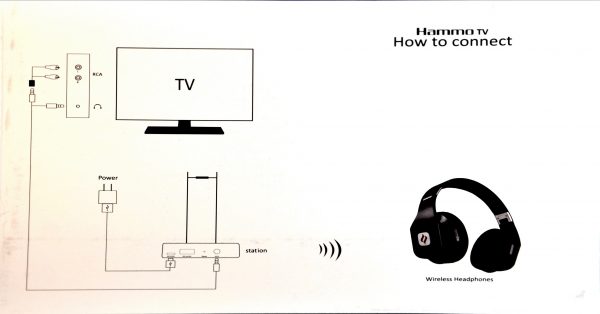 Once set up, the unit can hide behind the TV or be visible – it's not unattractive. My Lovely Bride suffers through a lot of tech lying about our home with few complaints, so I opted to hide as much as possible behind our TCL 40″ flat panel. Check the before and after pics below and see how well I did.
Once installed, you only have to connect the output to the Hammo's input and watch as normal. I found it to be quite easy to use, even with the hassle of plugging and unplugging the jack. The base station has a bright green LED, which shows the connection. This blinks when you have turned off the wireless headset until you hold the power button down and turn the entire unit off.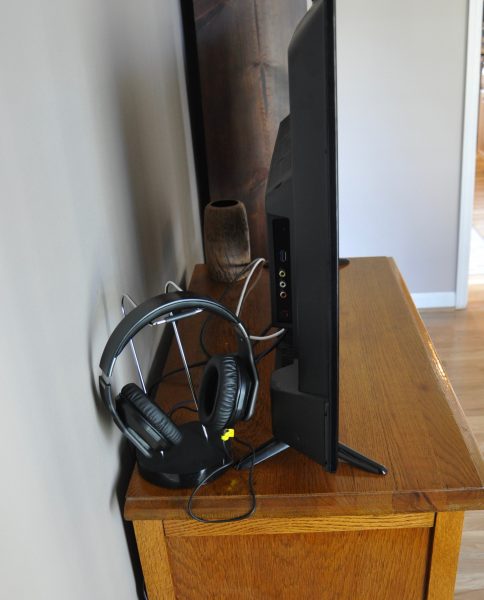 The earcups are over-ear, so they are big enough to have decent sound and allow for long viewing/listening sessions. The sound quality is such that music, spoken words, and sound effects are all "present" in full stereo. It's actually more engrossing than my TV speakers unless I have the volume up pretty loud.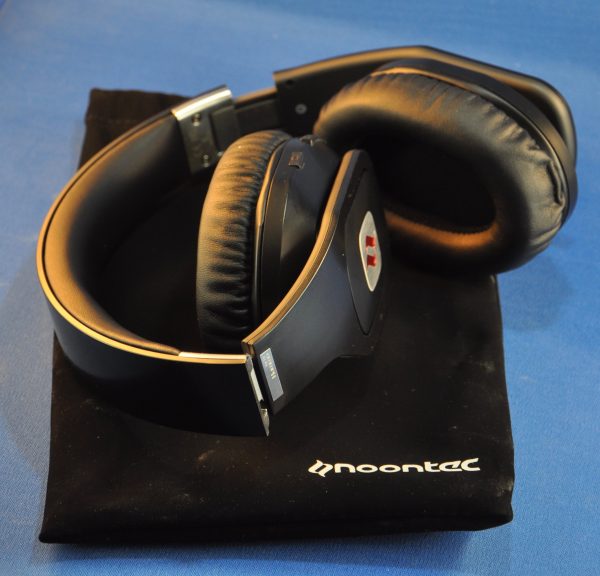 If you're someone who travels, this unit packs down to a fairly small size, and the headphones collapse like true travel headphones. Sitting in your TV area on the stand unfolded, they still don't take up much room. But if you'd rather, you can store them in the (included) velveteen travel pouch.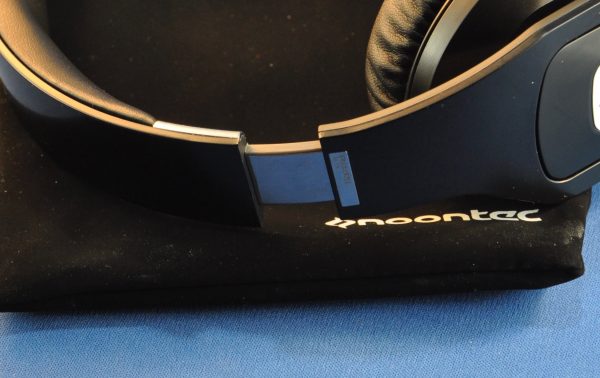 Update: Something I found quite amazing is that once you've synced the headphones to the station, if you press the button to re-start pairing, you can sync a second set of headphones! This means parents can watch movies above a whisper while kids sleep upstairs, or two roommates can watch while a third studies in silence. Really cool feature, and I totally missed it, down in the fine print until I published that this wasn't possible. Glad they caught my mistake!
The only thing I really had that was a negative is there is no gauge for battery level on the headphones. I never had them run out in the middle of a show or anything, but there's no way to tell if I should charge them, or just hang them up after use.
I've found that having this setup gives us options to read and watch TV while in the same room and not disturbing each other. Sometimes the Lovely Bride wants to watch yet another British crime drama and I need to update an article or play World of Tanks, and yet we can sit together and snuggle, each in our own worlds. And that's a great technical innovation!
Source: The sample for this review was provided by Noontec. Please visit their site for more info and Amazon to order.


Product Information
Price:
$119.95
Manufacturer:
Noontec
Retailer:
Amazon
Requirements:

Sound source with RCA or miniAUX output

Pros:

Private listening to TV
Wireless
Over-ear ear cups are comfortable for long wear
Can sync with any other bluetooth headphones/earphones to provide listening with a friend without disturbing others.

Cons:

No gauge for battery on headphones.