We use affiliate links. If you buy something through the links on this page, we may earn a commission at no cost to you. Learn more.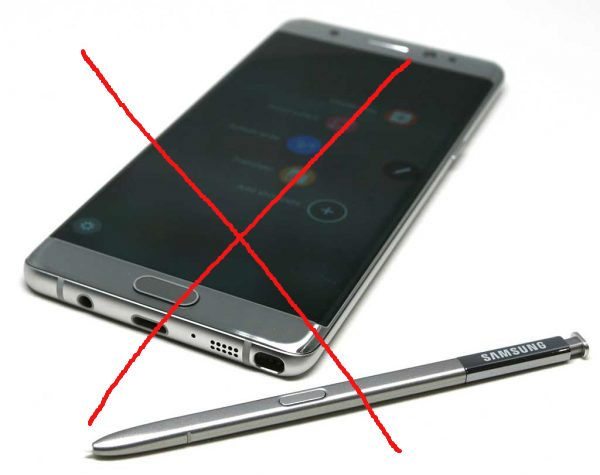 After almost two months of spontaneously combusting drama, it's official. Samsung has finally stuck a fork in the Samsung Galaxy Note 7 and it's been declared dead. My guess is that we'll never see another new Samsung Galaxy Note smartphone model because that name just has too much negativity attached to it.
So, what do you do if you own a Note 7? Well, after you return that defective phone of course. Do you wait for Samsung to release another large screen flagship smartphone or do you take your refund money and go with another brand altogether? If so, which one?
As I write this, there are only a few Android smartphones on the market or soon to be on the market that are at the level of the Note 7 when it comes to screen size, battery capacity, etc. There's the Motorola Moto Z, the Google Pixel XL, and the LG V20, with the Moto Z as the only Android smartphone that you can get your hands on today. Google's Pixel XL is out of stock and LG's V20 won't be released until the end of the month.
There's also the option of not only jumping brands, but operating systems, with the iPhone 7 Plus. I tried switching from Android to iOS last month when I bought the iPhone 7. The effort didn't stick for me though and I ended up returning the phone.  Dave Rees is currently doing that same experiment and from that he's been telling me so far, he's happy and fully committed to making the switch.
What would I do if I were in the situation that Note 7 owners are currently in? Although I really liked the Motorola Moto Z when I reviewed it, I'd choose the Google Pixel XL if I wanted to stick with an Android based phone and I'd go with the iPhone 7 Plus if operating systems didn't matter to me.
Unfortunately, my smartphone's mobile OS does matter to me (for now) and that's why I'm currently waiting for my Pixel XL to ship. I wish I preferred iOS to Android because I think the experience with an iPhone is better in a lot of ways compared to Android phones. iPhones get more accessories, more apps and faster updates.
It will be interesting to see how 3rd quarter sales of Motorola, LG, Google and Apple phones will be impacted by Samsung's misfortune. I think the Samsung Galaxy Note 7 train wreck is going to be a huge gift to Apple.