We use affiliate links. If you buy something through the links on this page, we may earn a commission at no cost to you. Learn more.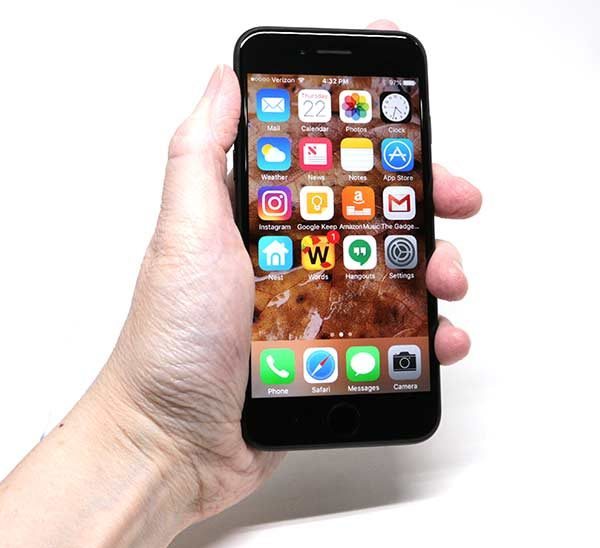 I decided not to write a traditional smartphone review because you can read any one of the eleventy billion iPhone 7 reviews on the internet right now. I thought it would be more interesting to write about my experiences using the iPhone 7 and trying to adjust to iOS after using Android for the last several years.
First things first, if you haven't been following my iPhone 7 adventures, you can get caught up by clicking through and reading the following posts. 
Julie's gadget diary – Here we go again, I want an iPhone 7
Julie's gadget diary – Be careful how you order your new iPhone 7
Julie's gadget diary – iPhone 7 procurement mission completed
Julie's gadget diary – I'm starting to rethink my iPhone 7 purchase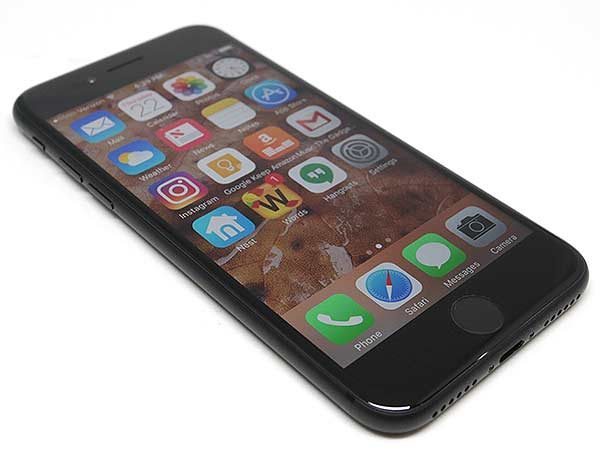 When I walked out of the Verizon store on 9/16 with a brand new iPhone 7, I decided to really give it my best try at switching from Android to iOS. From the moment I took the iPhone 7 out of the box I really liked the look and feel of the phone. I love Apple hardware and always have.
So I turned off my Nexus 6P and started the switch by installing my most used apps like: Words with Friends, Amazon Music, Instagram, Google Keep, Hangouts, Nest, WordPress, etc.
I had no problems using the iPhone 7 for day to day tasks. It's not rocket science using a smartphone no matter which operating system it uses. But it's the little things that make you like one platform more than the other.
Some of the main reasons why I like the iPhone 7 include:
Fit and finish of the hardware
The iPhone's dedicated mute switch is much easier to use than waking up the phone and holding the volume button down until the volume is off
Gorgeous display. The iPhone 7 might not have as high of resolution as my Nexus 6P, but I think it looks better
The iPhone 7 is crazy fast and snappy
The camera is awesome
The massive number of accessories that are made specifically for the iPhone
OS updates on the day that Apple releases them instead of waiting for carriers to approve and roll out the updates to each Android phone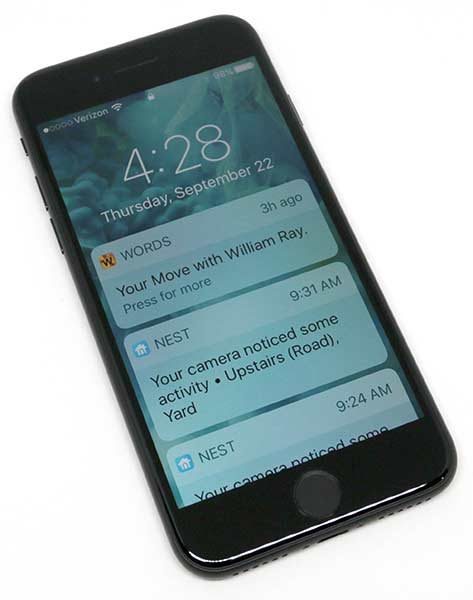 As each day passed, I kept going back and forth about keeping the iPhone 7 or going back to the Nexus 6P. I kept finding things that I missed from Android like:
The ability to customize the Android interface with different launchers that allow for denser icon spacing, icon packages, icon sizes, widgets and more is something that I really like because I'm a tweaker.
Apple's notifications have been improved, but I still prefer Android notifications. One thing I noticed immediately was that the iOS notifications for my Nest cameras did not show a thumbnail image like they do on Android. That meant that I would have to open the app and in order to see what triggered the notification.
I like being about to use a wired or Bluetooth mouse and keyboard with my Android devices when I need to use them as a pseudo-laptop. You can't use a mouse with an iPhone or iPad.
Copying files to and from Android is a lot easier than with iOS.
I think it ultimately comes down to being able to customize the interface and do cool things like using NFC tags and Tasker scripts that make me like Android so much more than iOS.
The clincher was when I checked my Nexus 6P one morning to look for an image I had taken and found that the Nougat update was waiting (finally) to be installed. After I updated the OS and started playing with the 6P I knew it wasn't going to work out with the iPhone 7.  I may be a Mac when it comes to desktop operating systems, but I'm definitely an Android when it comes to mobile operating systems. At least for now.
I boxed up the iPhone 7 and returned it for a refund (minus a $35 restock fee) to my local Verizon store.
This year's experience with the new iPhone lasted longer than last year when I canceled the order before I even received the phone. It will be interesting to see if I gulp a big glass of Apple Kool-Aid next year or if I am able to maintain some self-control. Oh heck, who am I kidding? I know I'll be just as excited to try the 10th anniversary of the iPhone in 2017 as I was to try this year's model. Afterall, I'm the Gadgeteer, so it's in my nature.