We use affiliate links. If you buy something through the links on this page, we may earn a commission at no cost to you. Learn more.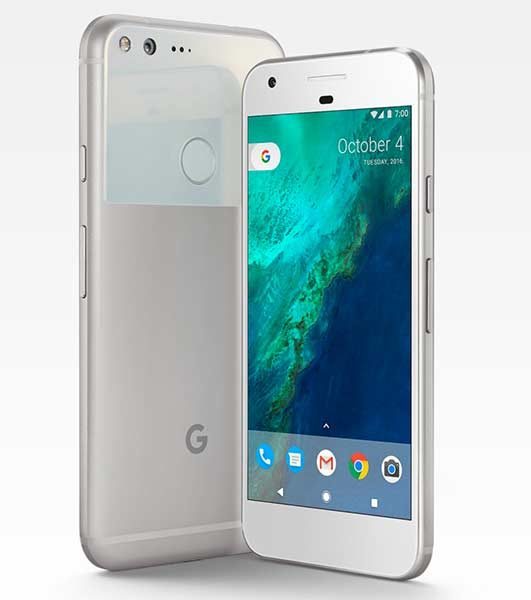 As details about Google's new Pixel flagship phones trickled out over the past few days and weeks, I've been consistently saying to friends that I would not (probably) be buying one. I'd already gone through the whole spontaneous purchase experience with the iPhone 7 only to return it a week later due to not loving iOS. I tried to love it, I really did, but I've discovered that at least for now, I'm way more Android than iPhone.
My resolve not to buy the Pixel, crumbled within minutes of listening to Rick Osterloh introduce the Pixel and Pixel XL. What can I say, I'm weak when it comes to new gadgets. But what prompted me to buy one when there's nothing wrong with my current phone, the Nexus 6P?
First of all, can I say that Google REALLY needs to work on their presentation skills. Their keynotes are ultra boring when you compare them to Apple keynotes. Some of the little jokes that Rick made were kind of painful. However, I guess the presentation worked because I ended up ordering a Pixel XL.
Why did I order a Pixel XL?
Back to why I ordered one… It's pretty simple really. I ordered a Pixel XL because I want to have the latest Android flagship phone from Google. It's as easy as that. Having their latest phone means I should theoretically also have the latest version of Android OS all the other phones on the market. I know that didn't quite work out for me with the Nexus 6P, but my phone finally did get updated and there were issues that cause the delay.
Another reason why I ordered the Pixel XL is because of the camera and that images and videos will be backed up to Google Photos at full resolution for free. Since my phone is my main camera for everything but product review shots, this is a huge deal for me. I just wish all my older images could be re-uploaded at full resolution.
The style and look of the phone isn't impressing me yet. Hopefully, I'll like it once I get one in my hand. The weird glass panel around the fingerprint scanner on the back of the phone looks weird. I do like the location of the fingerprints scanner though. I'm already used to that location with the Nexus 6P and I think it's more convenient to access than on the bottom front edge like the iPhone 7, Moto Z and Samsung Galaxy Note 7.
Which color and capacity did I order?
As soon as the keynote ended, I headed over to the Google Play store to see if I could order one and was surprised that they were already listed. I was worried that Google would pull an Apple and make me get up at 3am to order one.
I thought about getting the Limited Edition Really Blue because blue is one of my favorite colors and it's different. But they were already sold out within a few minutes so I opted for a 128GB Very Silver with the $99/2yr protection plan. When everything was totaled up, the price with taxes was a whopping $1035.76 which is just plain insane, but I guess it wasn't insane enough for me to have pressed cancel on the Proceed with order button. It's pretty disappointing that Google taking a page from the Apple playbook and charging crazy prices for their phones <sigh>.  The Pixel XL is actually more expensive than the 128GB iPhone 7 Plus that Dave Rees just ordered and he even got a case with his!  Oh well, as I'm alway telling Dave, you can't take it with you so you might as well enjoy some of it while you can.
I won't have the phone until the end of the month, so there is a bit of a waiting game ahead of me, but I'm looking forward to getting the phone and putting it through its paces.
How many of you ordered a Pixel today and what size and color did you go with?