The Gadgeteer is supported by readers like you! If you buy something through links on our site, we may earn an affiliate commission at no cost to you. Thank you! Learn more.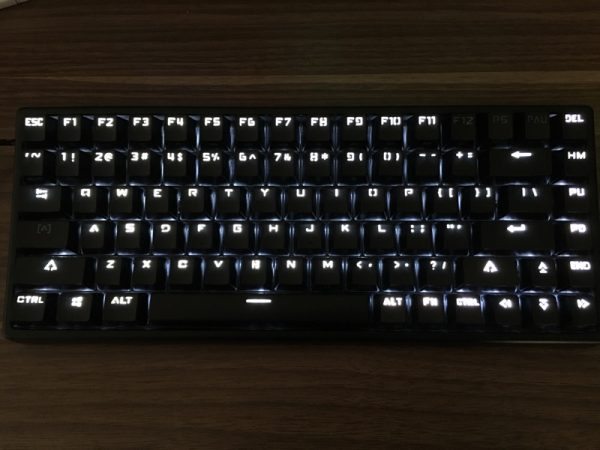 I'm not much of a gamer anymore, but my son (currently age 10) enjoys playing Minecraft and asked for an alternative to the flat-keyed Apple USB keyboard.  I thought this would be a great time to take a closer look at a mechanical keyboard- in this case, the Drevo Gramr 84-key Backlit Mechanical Keyboard.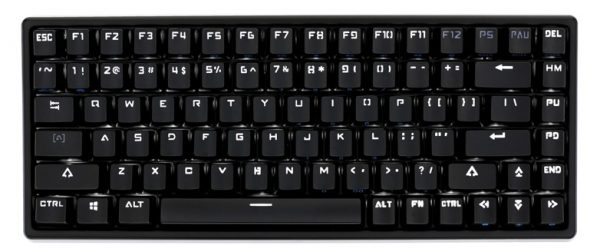 Most gamers would tell you they prefer the tactile feel of a mechanical keyboard.  The Drevo Gramr is a compact keyboard without the "ten keys" on the right side, which works just fine if you constantly mash the WASD keys and don't do a lot of numerical entry.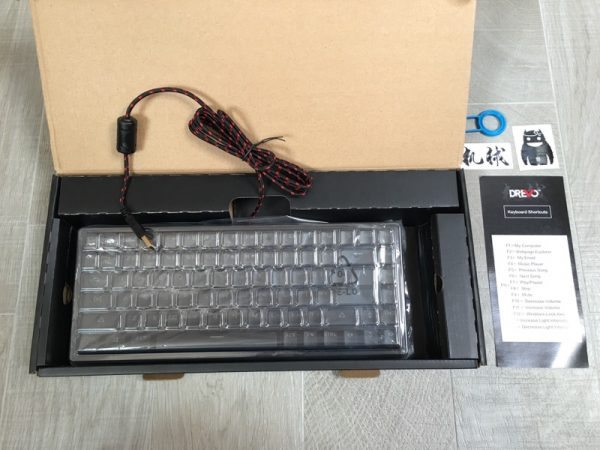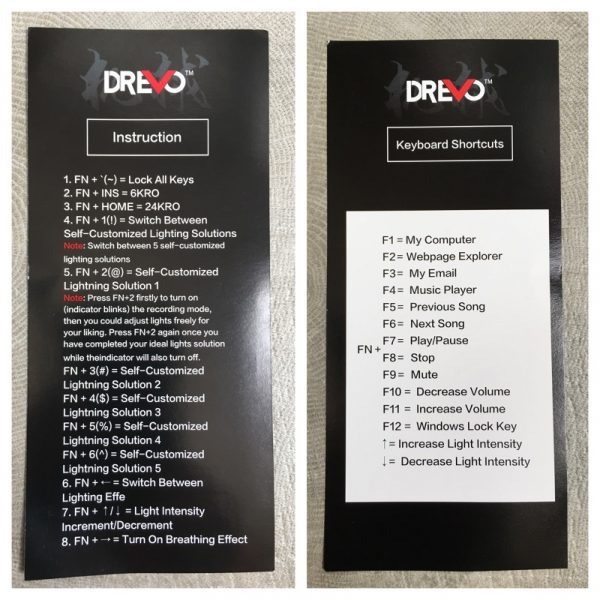 In the box, you'll get the keyboard, a simple clear plastic dust cover, some stickers, a keycap puller and this instruction insert.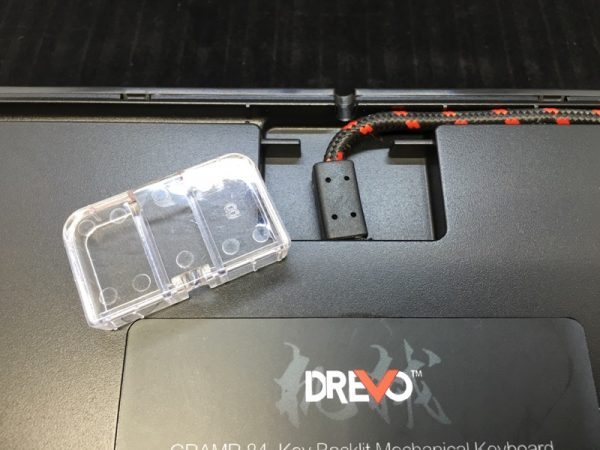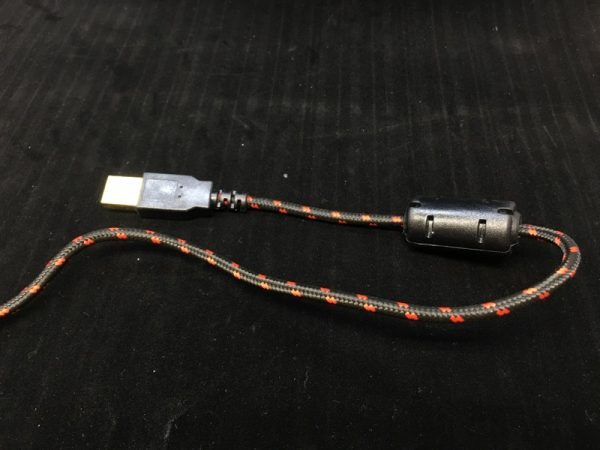 Flip the keyboard over and you'll find this lovely braided USB cord that can exit from the center, left or right sides of the keyboard.
The Gramr has one height adjustment, but I found the "flat" setting comfortable enough.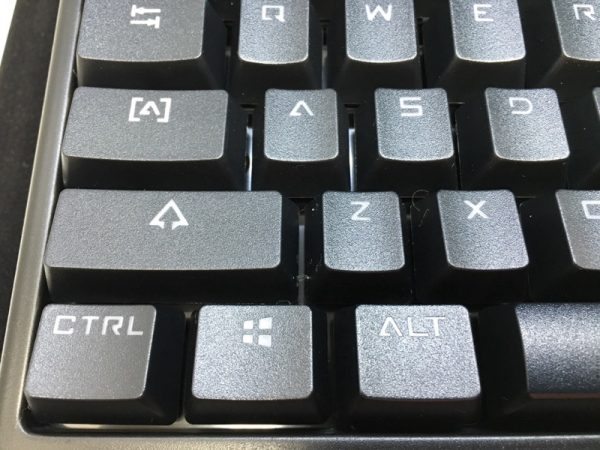 The printed keycaps themselves are of a slightly futuristic font.  Not the most legible, but not too radical either.  There are no obvious logos or branding.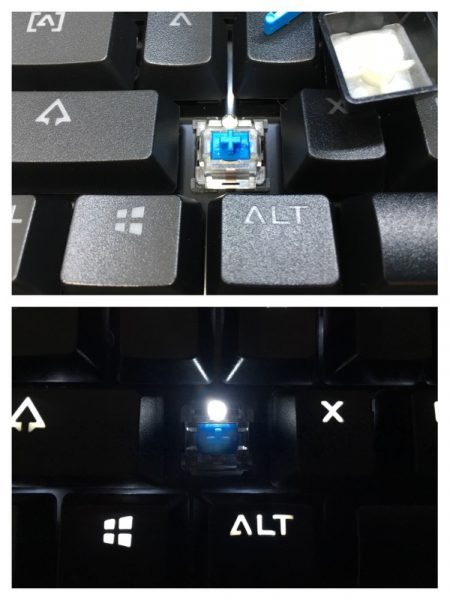 The Gramr is equipped with blue-type mechanical switches, which give a tactile "clicky" feedback.  It's delightful.  This keyboard is also backlit with the LED orientation towards the back of the switch.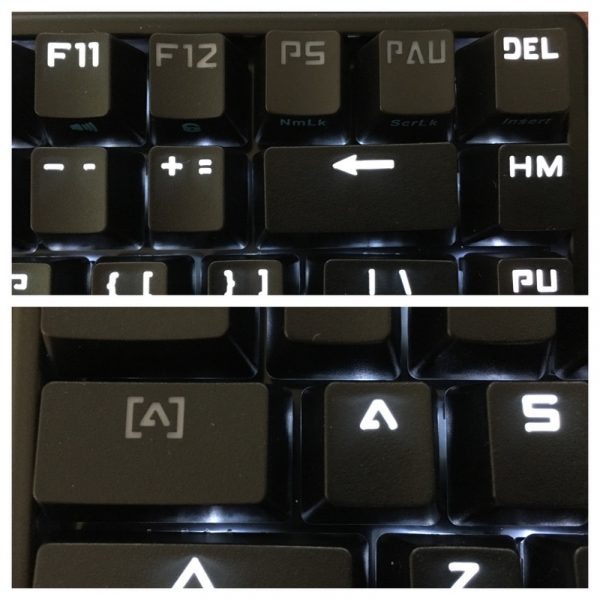 There was one thing that puzzled me at first:  Why didn't the F12-PS-PAU and capslock key light up?  That's because they toggle on/off for NumLock, Caps Lock, etc.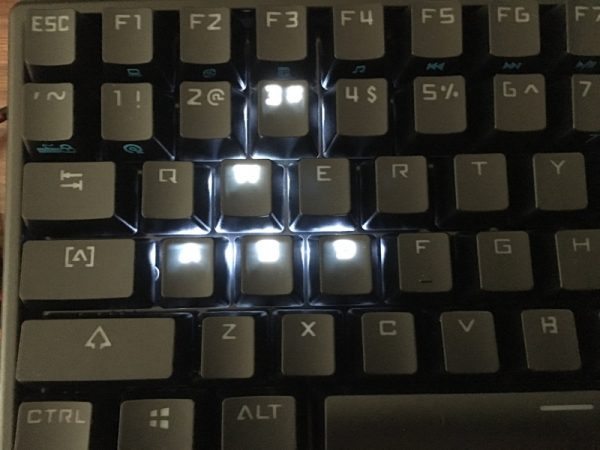 You can also program custom lighting profiles.  In this example, preset 3 lights up the ever popular WASD keys.
Speaking of customization, the Gramr also has several LED "patterns" to choose from.  I've cycled through the different ones in the video:
I let my son take a shot at the keyboard, but he discovered it was too noisy for his tastes.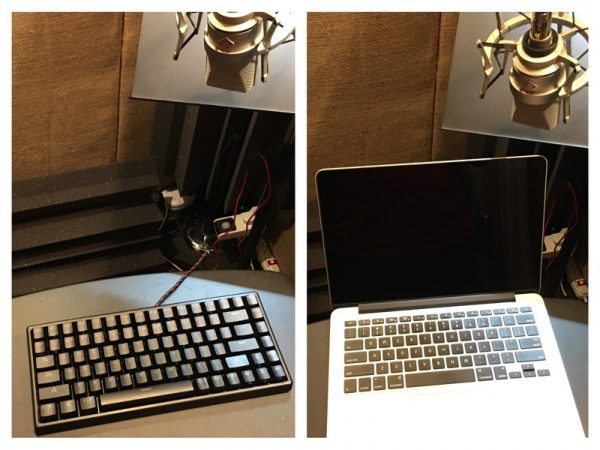 To capture this, I recorded the Gramr keyboard, followed by my Macbook Pro keyboard, back to back.  Take a listen and hear for yourself.
The first half you'll hear the Gramr… followed by the laptop.
As for the noise, I could have purchased O-rings since the majority of the sound is of the keycap striking the keyboard itself, and not the switch.  I might try it someday.
As for the Drevo Gramr 84-key Backlit Mechanical Keyboard, I like the compact size and the wonderful tactile feel of the blue switches.  If I ever build a gaming rig myself, I may have to install some O-rings and hit those WASD keys.
Source: The sample for this review was provided by Drevo. Please visit their site for more info and Amazon to order.