We use affiliate links. If you buy something through the links on this page, we may earn a commission at no cost to you. Learn more.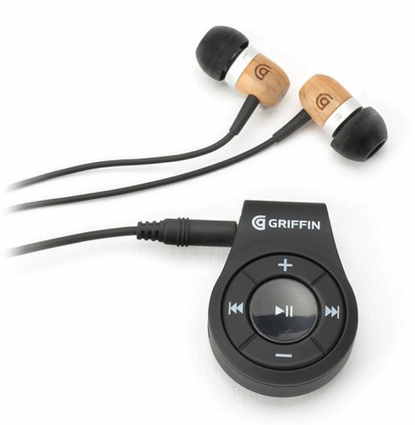 Like it or not, the days of wired earphones, headphones and earbuds are numbered. Why? Because, iPhone 7. Next week Apple is going to officially announce the iPhone 7 and it will not have a 3.5mm headphone jack. The Motorola Moto Z beat them to the punch on being the first smartphone without a headphone jack, but when Apple does something, it means more. Yes, I'm being both sarcastic and realistic when I say that.
So what do you do if you still want to use your favorite pair of wired headphones with a device that does not have a headphone jack? Or what if you want to convert your wired headphones into wireless headphones so you'll appear to slightly less old-fashioned than you really are? One solution is to buy Griffin's new iTrip Clip Bluetooth Audio Adapter. It's a small device with a built-in clip, a 3.5mm headphone jack, Bluetooth and media control buttons. I think you can put two and two together and understand what it does. If not… It's an adapter that turns wired headphones into Bluetooth headphones.
Interested? Head over to Griffin to read more about it. The iTrip Clip will be priced at $19.99 and will be available for ordering soon.