We use affiliate links. If you buy something through the links on this page, we may earn a commission at no cost to you. Learn more.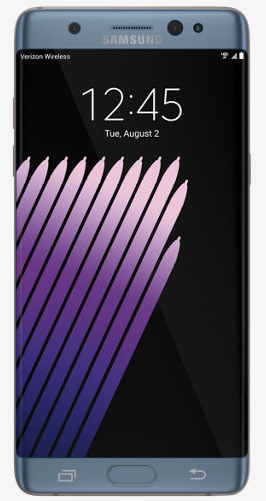 This morning I received info from my Verizon rep after asking if I needed to return the review unit of the Samsung Galaxy Note 7 that I've been testing for the last week:
This morning, Samsung announced a voluntary recall of the Galaxy Note7 in response to an issue with the device's battery. Because customer safety is our top priority, Verizon has stopped selling the Galaxy Note7. Additionally, through Sept. 30, 2016, we are waiving the restocking fee for any customers who purchased a Galaxy Note7 and wish to return or exchange it. More details to follow.
The recall has stemmed from 35 reported cases of the phone exploding / catching fire. As far as I remember, this is a first in smartphone history. I don't recall any other recalls of phones in the last few years. That said, this is the first time we've heard about phones that have exploding batteries from one of the biggest smartphone manufacturers on the planet. The last big battery fiasco was the spontaneously combusting hoverboard battery issue from last year.
You can find more info about the Samsung Galaxy Note 7 recall here.
This is really going to hurt Samsung at the worst possible time given that in just a few days, Apple will be taking the wraps off their new iPhone 7. It's unclear at this point how many people who may have been considering the purchase of a Note 7 might decide to go with a new iPhone 7 instead.
Dave Rees and I have each been testing the Samsung Galaxy Note 7 for several days and plan to post our review next week. I think Dave likes the Note 7 more than I do. That's not to say that I don't like it. It's a really nice phone. As long as it doesn't explode…