We use affiliate links. If you buy something through the links on this page, we may earn a commission at no cost to you. Learn more.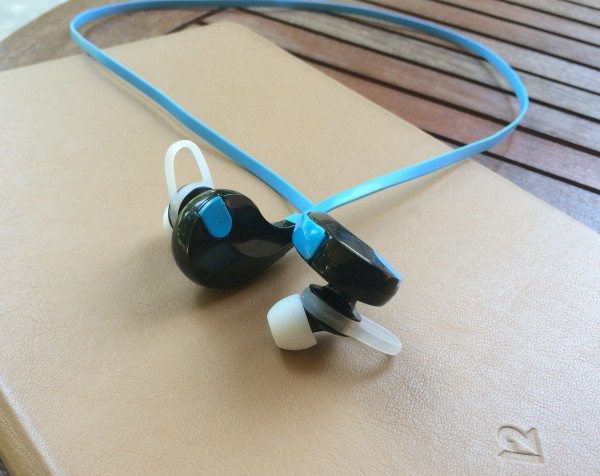 Ah, the freedom of wireless sound! Bluetooth has freed us from the tyranny of wires connecting our keyboards, mice, and the sound coming into and going out from our various devices. I truly love speakers that I can use with my phone or iPad out on the deck or in the den. In the last year or so, I have finally found some over-the-ear wireless headphones, but I don't really want to wear those while out walking or in the gym. So, when Julie invited us to review the Bienna QY7 Bluetooth Wireless Sport Earphones, I was quick to state my interest.
Note: Photos may be tapped or clicked for a larger image.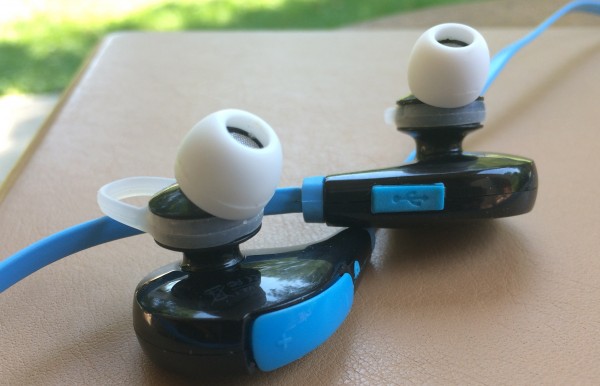 The Bienna Earphones are in-ear units that are connected with a flat, thick cable that resists all but the most vigorous attempts to tangle. Included in the package are a semi-hard sided case with a zipper that goes around three sides.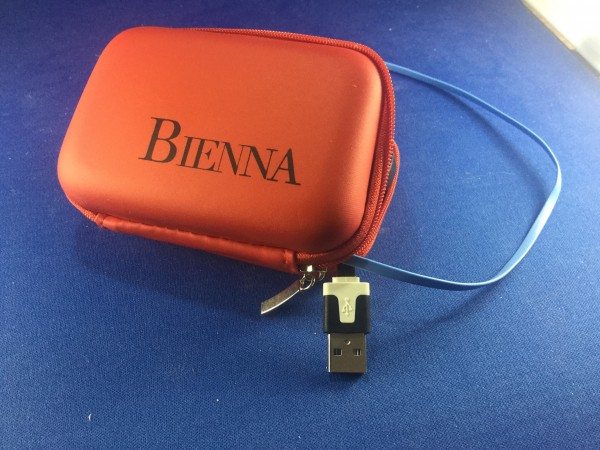 Inside, a net over half of one side helps to hold the earphones and the included flat USB to microUSB cable, as well as some sort of charger, should you want to take that along. Additionally, there are several different sizes of tips for different size ears, and little silicone loops that steady the earphone within the ear canal. These loops are optional, but really assist with the fit, especially when moving around while listening.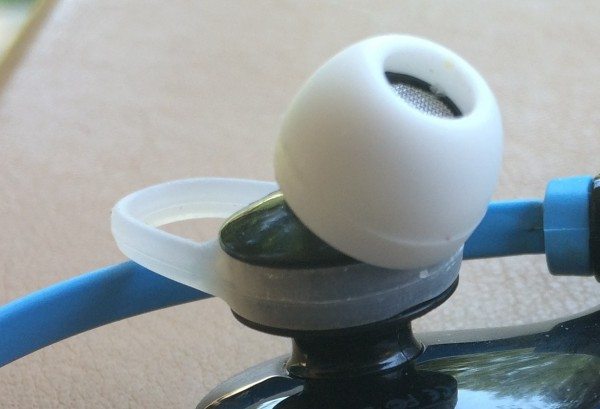 To control sound and playback, there are three buttons on the right earpiece, as well as a small microphone opening below for phone use. The final piece is a flat USB to microUSB cable for charging the earphones.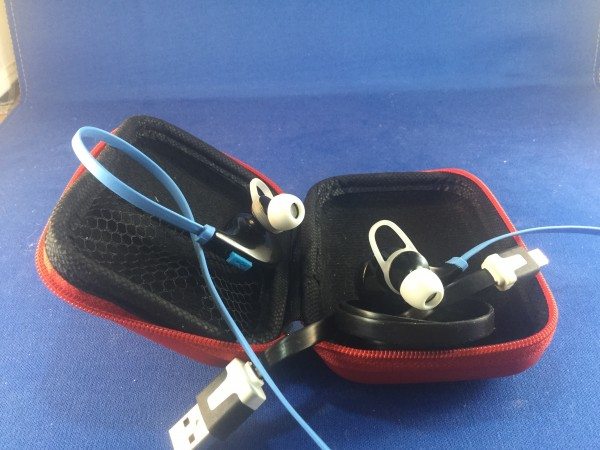 There is a matching set of color accents on the left earpiece, but one serves no function, and the other is actually a cover gasket for the microUSB charging port. The volume toggle is pretty straightforward – up for louder, down for softer. The other button works as on/off toggle, pairing button, and stop/start for phone control.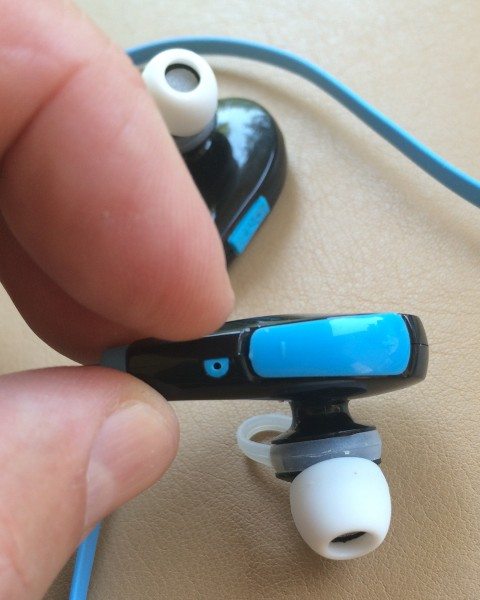 Turning on or off, or entering pairing mode are all announced with a pleasant female voice, and behave just as one would expect. The soft silicone plug over the charging port pivots to prevent losing it during charging, but that proved to be a rarity for me. I was able to get dozens of listening sessions out of a single charge, whether talking on the phone, watching a movie in bed, or listening to music while on break. If I saw the indicator on my iPad or iPhone showed low battery, plugging the phones in to a charger quickly topped it up while I was on a call or two.
The music quality was better than many of the lower end earphones I've used lately, but certainly not that of a high-end set. The silicone seals allow the listener to hear much more detail in recordings, which never ceases to amaze me, whether it's quiet counting at the start of a song, or instrumental fills that are far in the background on familiar TV show theme songs. And, due to the sound isolation, you don't have to crank up the volume to totally shut out distracting sounds. There are times I had my iPad on the very lowest setting, and it was still too loud. At $30 or less, these would be my first choice for exercise earphones. The slight bit of noise you may hear from friction on the cord is not enough to bother any but the most picky listener. I give them four stars out of five.
Source: The sample for this review was provided by Bienna. Please visit Amazon for more info or to order.